There are two core expressions in the Monkey 47 range, the Schwarzwald Dry Gin and the Sloe Gin. In addition to this, each year the distillery releases a "Distiller's Cut" – a one off limited edition focussed around highlighting a specific botanical. 
While the flagship often courts the gift sections and must-have lists of editorial sites, the distiller's cut is renowned for how difficult it is to get hold of, and for collectors it often becomes a prized bottle on the shelf.
The distillery are best known for their flagship Monkey 47 Gin. It is made using 47 different botanicals which are macerated, and vapour infused in small batches. The result is a complex gin (more on that below), with the three over-arching impressions being that of citrus (lime and lingonberry), juniper and herbs with a lingering woody earthiness to the finish (woodruff, coriander seed and cardamom).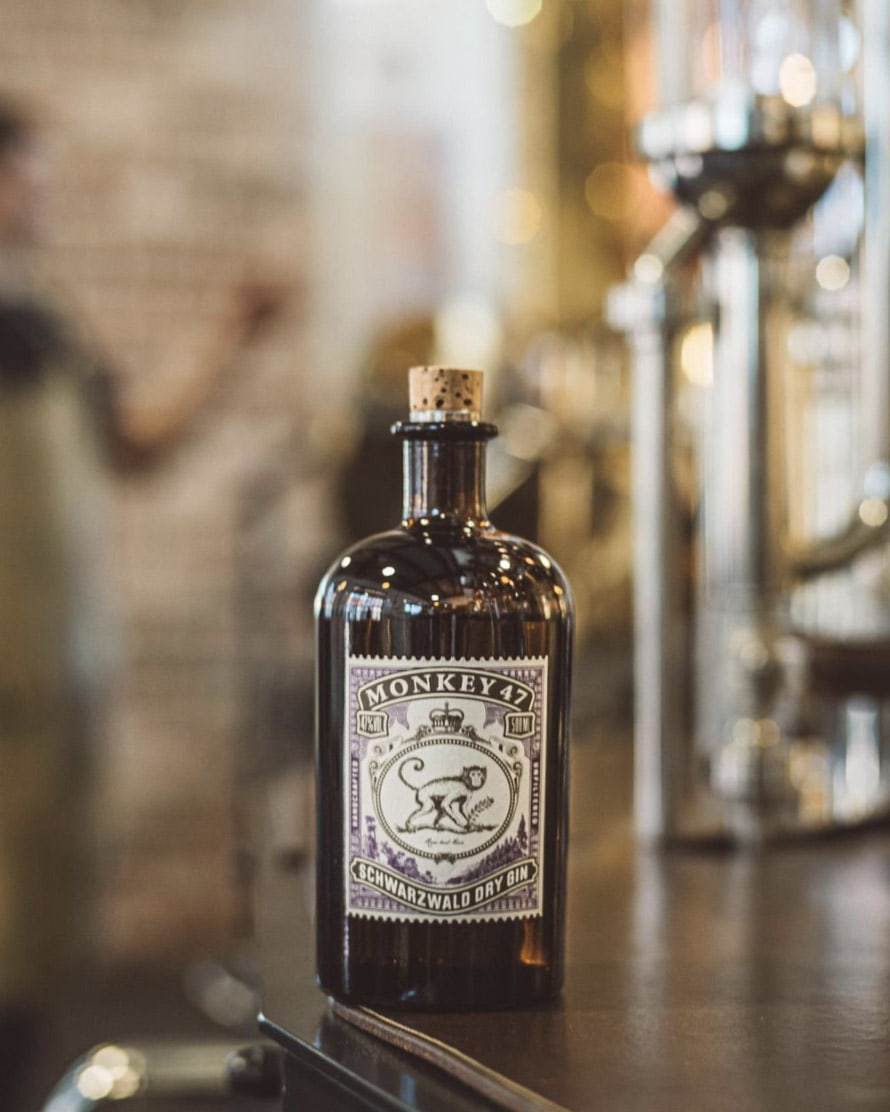 What's the story behind it?
Monkey 47 was founded Alexander Stein who was inspired by the story Wing Commander Montgomery "Monty" Collins of the Royal Air Force, a man who was posted to the British sector of divided Berlin in the 40's. Following his stint in the army Collins combined settled in the Black Forest and created a "Schwarzwald" Dry Gin, which was served at his guesthouse until the 1970s. 
Alexander Stein discovered in 2006 and soon became obsessed with the idea of producing a Black Forest Gin whose aromas would come from local ingredients. 
To realise his dream, he partnered with distiller Christoph Keller, who was renowned for his fruit brandies and also drawn by the challenge. Montgomery Collins' Gin was to be reborn!
In the years since, Keller left the distilling to others returning to his beloved fruit brandies. 
Having built an impressive new distillery in the heart of the Black Forest and grown Monkey 47 into a global icon, Stein sold the brand to Pernod Ricard in 2016 who have continued to grow the gin into an established player in almost every gin drinking country around the world. 
Stein remains central to the brand and continues to dive the direction of new releases.