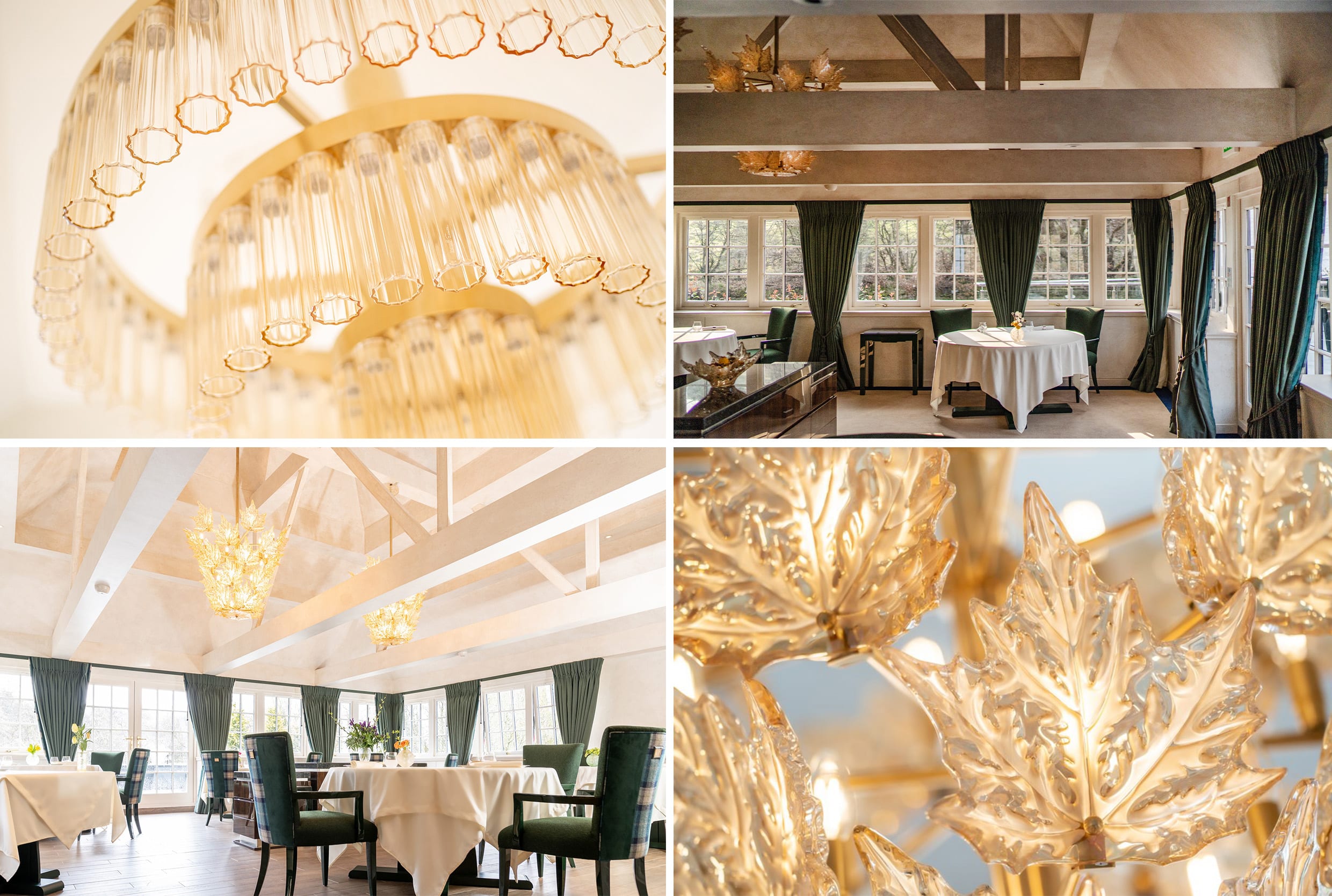 Three hours into the multi-course tasting menu, and the first of my pre-desserts arrives: 'Kumquat Penicillin', a little pale orange blob of kumquat sorbet and kumquat curd. "It is based on a whisky cocktail," says restaurant manager Emilio Muñoz, before placing it on the table alongside a black-tasselled perfume atomiser that I had already been wondering about.
As the clear liquid from the atomiser is squirted across the pretty palate cleanser, I start grinning like an idiot. The aroma of a whisky distillery is instantly familiar and for once, I remember the origins of where I am, which is so much more than a fancy restaurant sporting five-tiered Lalique chandeliers and intricate glassware. "This is our Glenturret new-make spirit." I agree to then let him spray it all over my hands (reader, this is entirely optional) to fully appreciate its stone-fruity, delicate sweet brioche notes.
"That was my idea," says Head Chef Mark Donald, joining me for an espresso the next morning as I relayed my dining experience to him. Still riding the waves of his newly appointed Michelin star, as well as a 'Chef to Watch' nomination in the forthcoming National Restaurant Awards for 2022. Mark is serious and focused, despite a menu that thrives on fun wordplay and some wild inventions (I won't spoil the surprise other than say 'Choctimus Prime' is the most excitement you'll ever have with a box of petit fours, the design of which has even been trademarked). 
Headhunted from Number One at The Balmoral in Edinburgh when French crystal house Lalique bought the Glenturret in 2019, Mark was cautious about launching an in-distillery fine-dining concept, a role he wanted to be on his terms. 
"I didn't want to be tied to doing a whisky-pairing course," he says, though he's quick to praise the innovative pairings from executive sommelier Julien Beltzung, a young Frenchman unafraid of matching a chilled sake with langoustine or heading for a take-no-prisoners finish (there's a very punchy Peat Smoked Rapscallion cocktail served with dessert that I totally adored: Glenturret 10 Years Old Peat Smoked, PX Sherry and Absinthe).
"I spoke to the guys who make the whisky to see how we could do certain things in the kitchen," says Mark. "At certain temperatures the barley behaves differently, we hadn't really used it in sauces or glazes until now." His creative cleverness at weaving the two worlds together is seamless.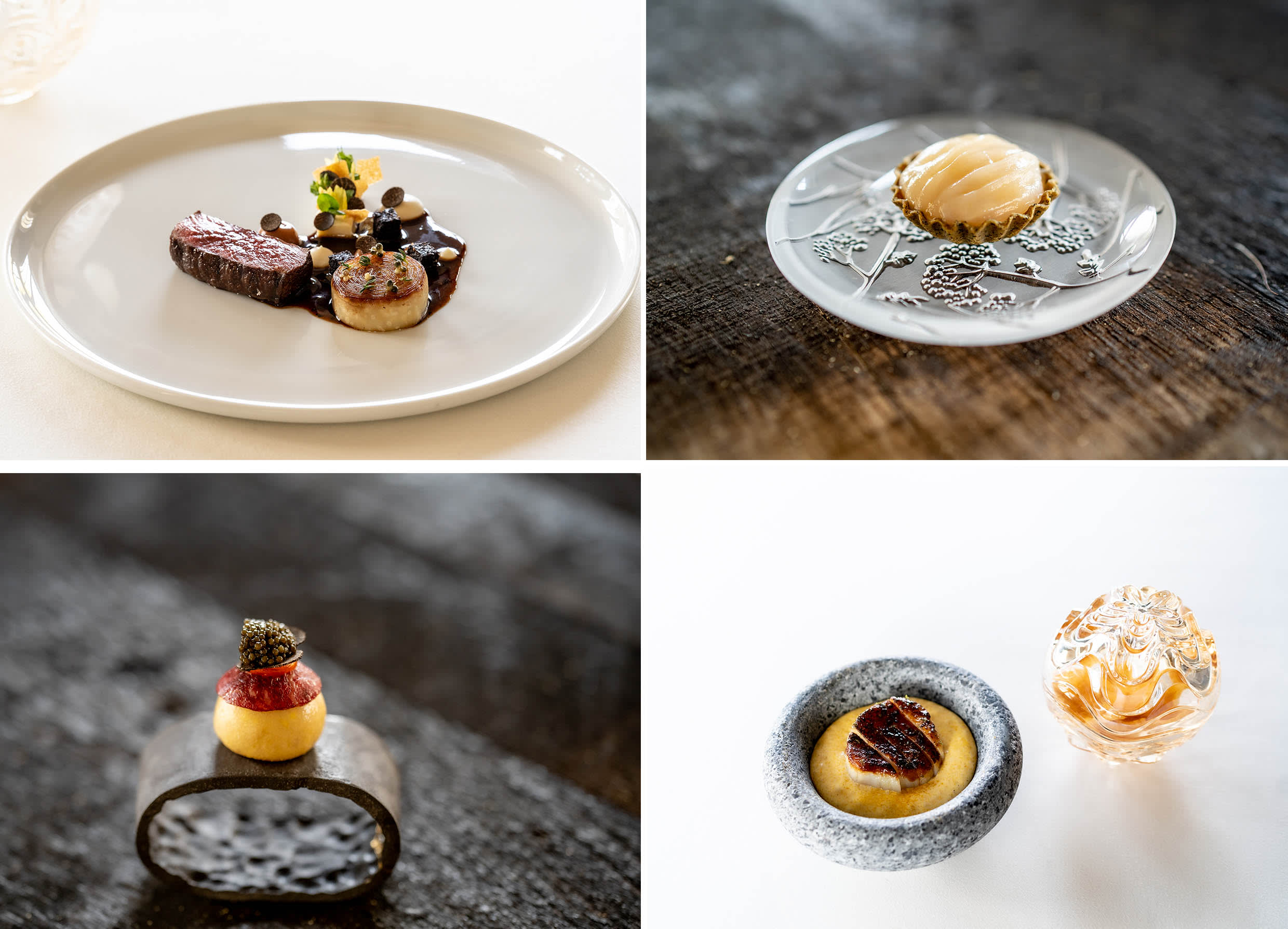 I marvelled in particular at the malted barley and sourdough loaf that arrived in an old distillery 'shoogle box', equipment that's traditionally used to test consistency of the grist. The way the crispy glazed sweet crust combined with accompaniments of home-cultured butter smoked with peat, heather honey ("that's from my neighbour"), beurre noisette and Highland Rapeseed oil with homemade blackcurrant vinaigrette had me swooning before the real parade of dishes had even begun.
"People don't need to like whisky to come to the restaurant," says Jamie Morrison, Glenturret's Global Brand Ambassador as he takes me on a distillery tour later. "It's not like we're forcing people, we're not saying: here's this dish, there's that, this is our whisky-infused this."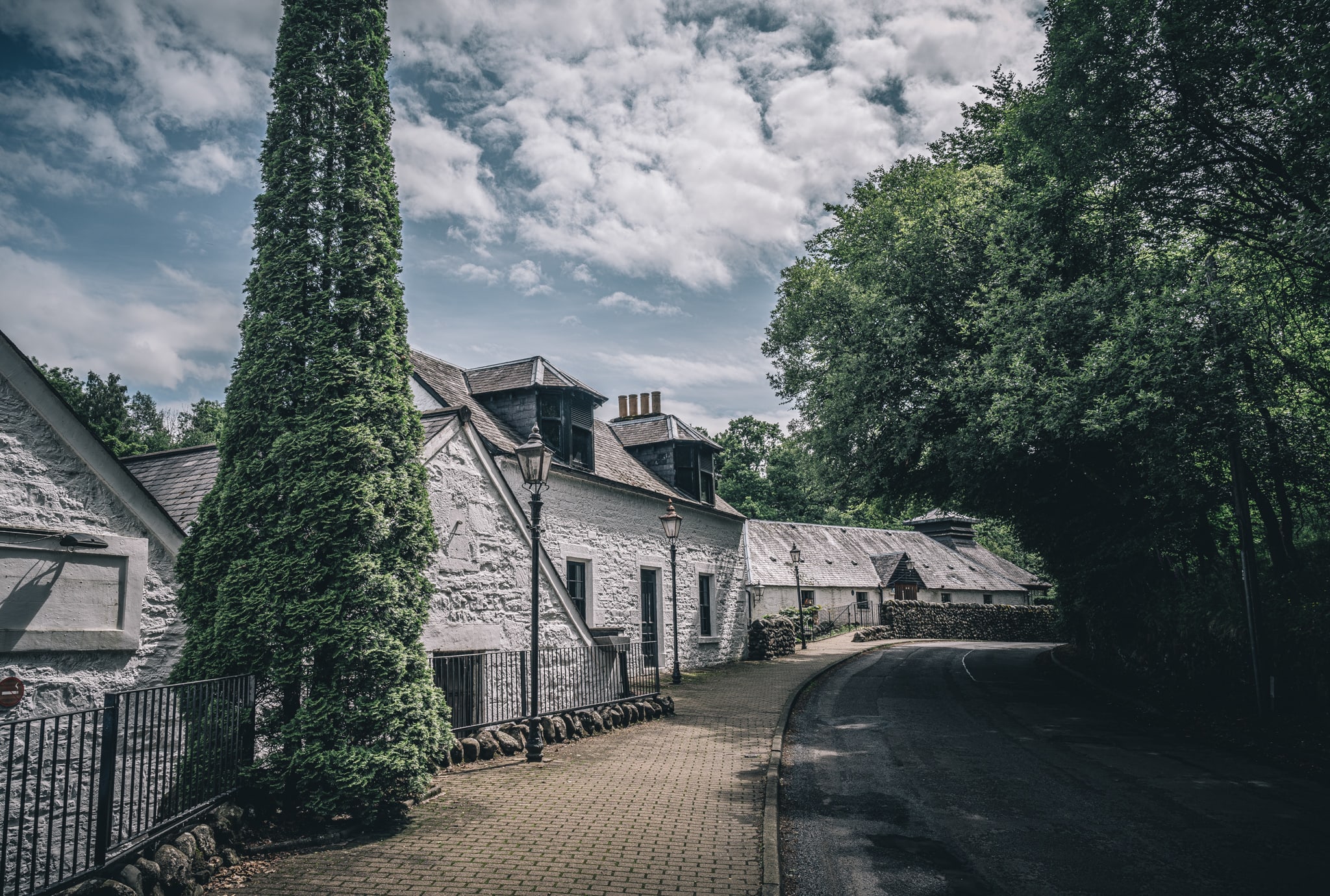 Nevertheless, the Michelin acclaim is bringing global attention to The Glenturret, although I'm not sure the tiny distillery (claiming to be Scotland's oldest) is completely ready for a media onslaught. 
The Glenturret Lalique restaurant in Crieff, about a 90-minute drive north of Edinburgh, seats just 26 diners. When my taxi dropped me off for dinner, just outside the distillery itself, there was no-one around to welcome me but a ginger cat, who seemed friendly enough (I later learnt it was 'Glen', the other distillery cat is called 'Turret', of course). 
The only sound was the rush of the river Turret itself as I walked past the distillery buildings towards what I guessed might be the restaurant (a promising aroma of steam coming from what I assumed was the kitchen was my only real clue), I was distracted first by the Lalique boutique of glassware and jewellery but then made my way up the stairs to a reception desk, still not sure if I was approaching a fine-dining restaurant. This is entirely deliberate.
"We don't want this to be intimidating," says Mark Donald. "You can see the café first when you come up the stairs, it gives people options."
"If the first thing you see is a 16-course tasting menu and paired wines, that could be off-putting," agrees Jamie Morrison. "We have all sorts of visitors here, we have the person who wants to come in for that fine-dining restaurant experience, but you also have the family who want to have a bowl of soup and a sandwich. We were very very careful to do both. The sandwiches, the food is all created by the same kitchen, the same team, you're still getting the quality of produce. You're sitting in the café area with Lalique cutlery and chairs, it's a very different style of café experience to what you'd get elsewhere."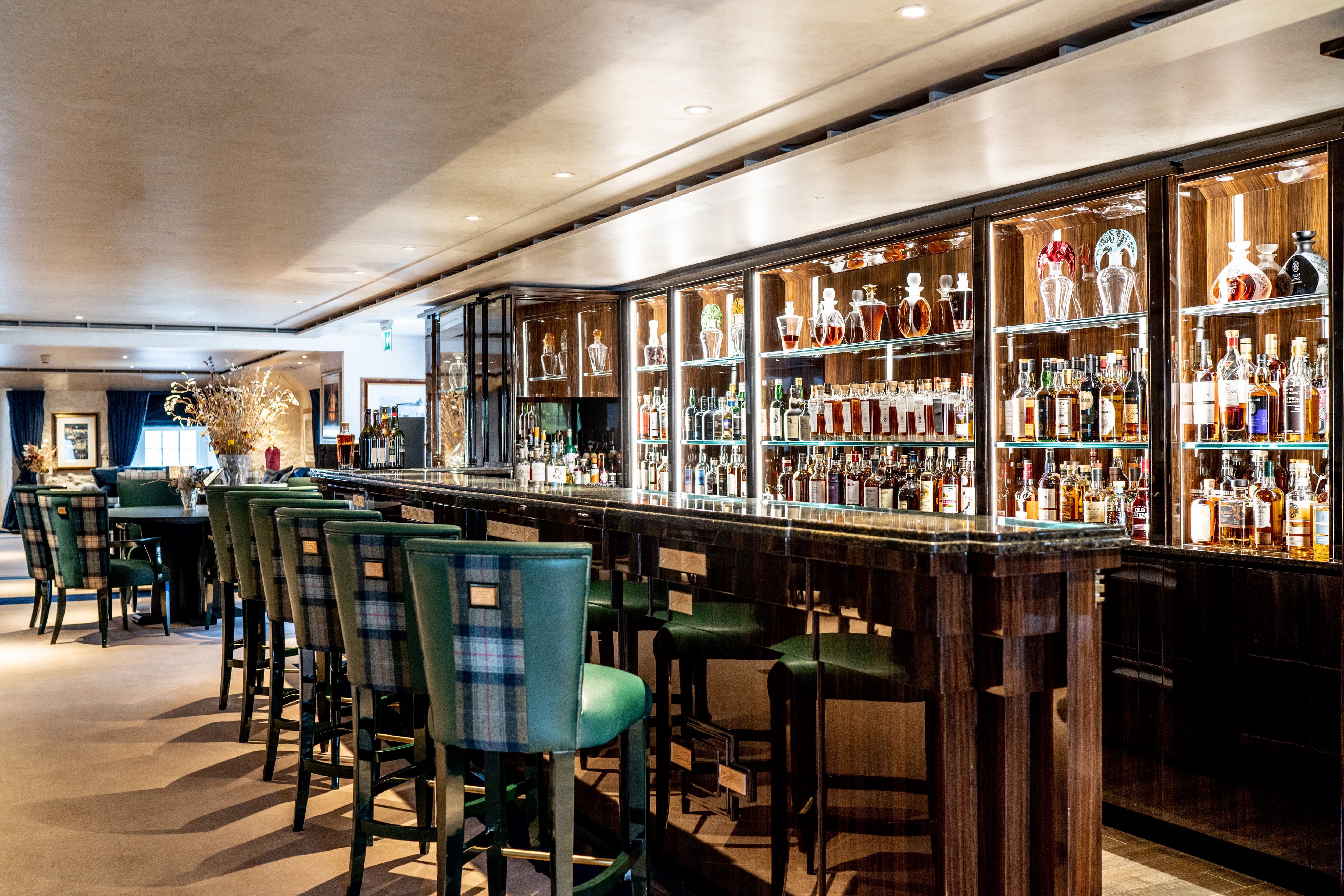 I'll admit I was so dazzled by the menu and the Lalique accompaniments that I had actually forgotten I was dining in a distillery; such is the remarkable transformation by Monaco-based designers Green & Mingarelli of the space that houses the restaurant. 
"Originally, this would have been where the malted barley was," says Jamie as we sit at the adjacent bar. "The pagoda roof would have been where the smoke would have built up, underneath here would have been the kiln rooms that fired the peat. In the restaurant, you would have had maltings or kiln rooms or stores."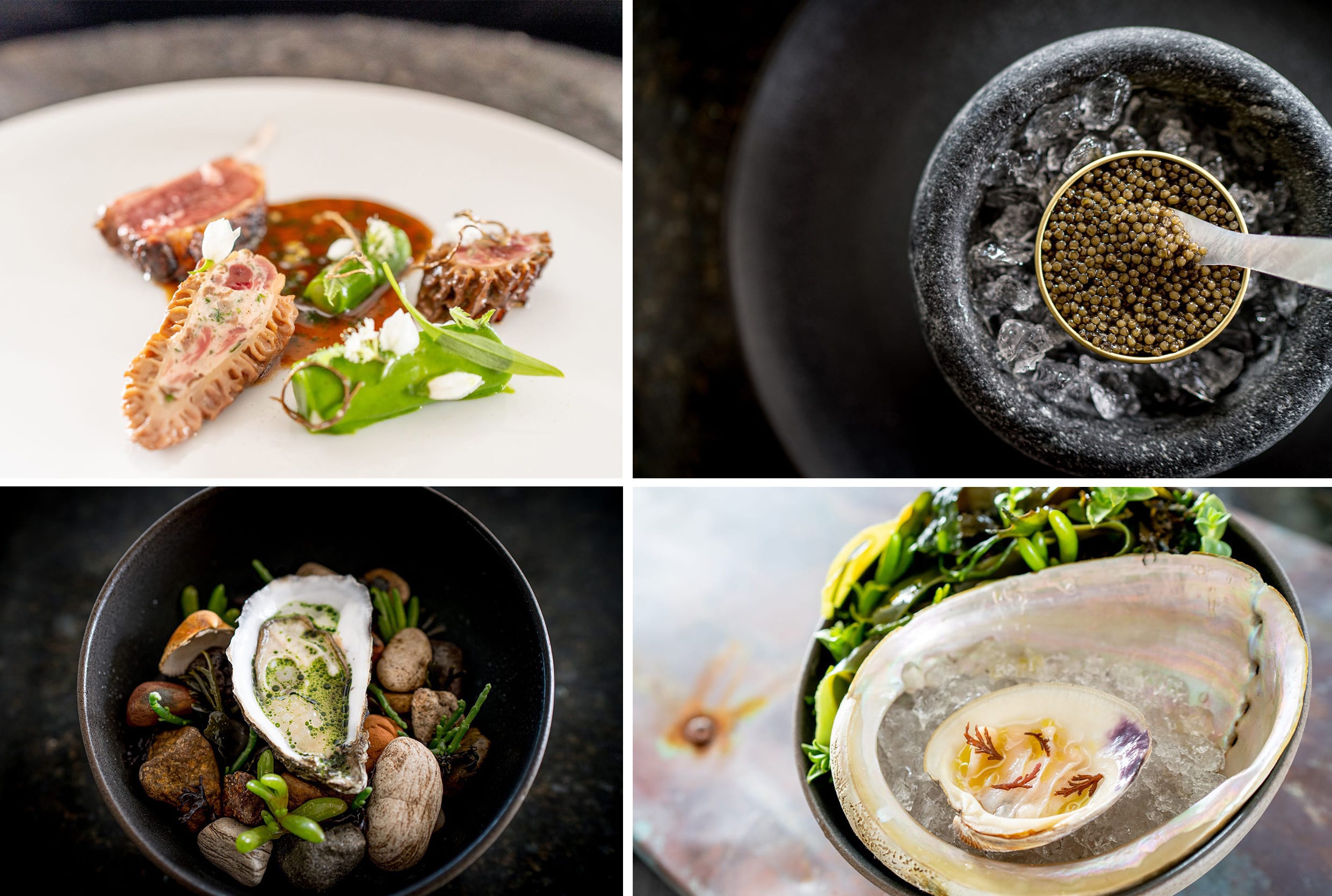 The words 'cosy' and 'Michelin-starred dining' aren't often juxtaposed, but it ultimately seems to work here. "We didn't want to create a massive amount of tables," says head chef Mark Donald. "We wanted to create intimacy, we wanted to create that space as very open, fully windowed high-beamed ceilings, you feel it's quite a lofty area, but at the same time you can relax."
Whether other distilleries feel the pressure to lift their restaurant game remains to be seen, but the cleverness on display in Crieff has more than just the locals talking, and for distillery tourists who are also destination diners, your worlds will collide most deliciously.
For more information and bookings visit - The Glenturret Restaurant