Curious drinkers who explore beyond the traditional spirits are often disappointed with bottles bought for them. That may sound mean. Of course, it's the thought that matters. But when you are into the weirder side of spirits and love aperitivos more than classic gins or cult whiskies,  a bottle of either can seem a bit pedestrian no matter how grateful you are to receive it.
So here's some tips and pointers for those looking to pick up a bottle of something that's usually on the periphery of your attention - but will strike the right chord for those with more eclectic tastes.
Beyond Traditional Brandy
If you look past the usual names of Brandy and the typical regions of Cognac and Armagnac, you'll find some gems at a fraction of the price. Not only can they match the quality of liquid, but some of the bottles also feature iconic designs that bring to life their regionality through creative visions. 
When it comes to unwrapping a bottle at Christmas, they have instant wow factor.
Take the Greek brandy, Metaxa Grande Fine, which comes in a white porcelain decanter that has been decorated with Cycladic symbols and patterns inspired by the windmills of Mykonos. 
It looks fantastic and it's great to see the distillery nodding to ancient Rhodes island ceramics through the shape. As for the decoration - it only takes a second or two before you see how the white represents the Cycladic architecture, while the blue represents the Aegean Sea. The entire thing screams of Greece!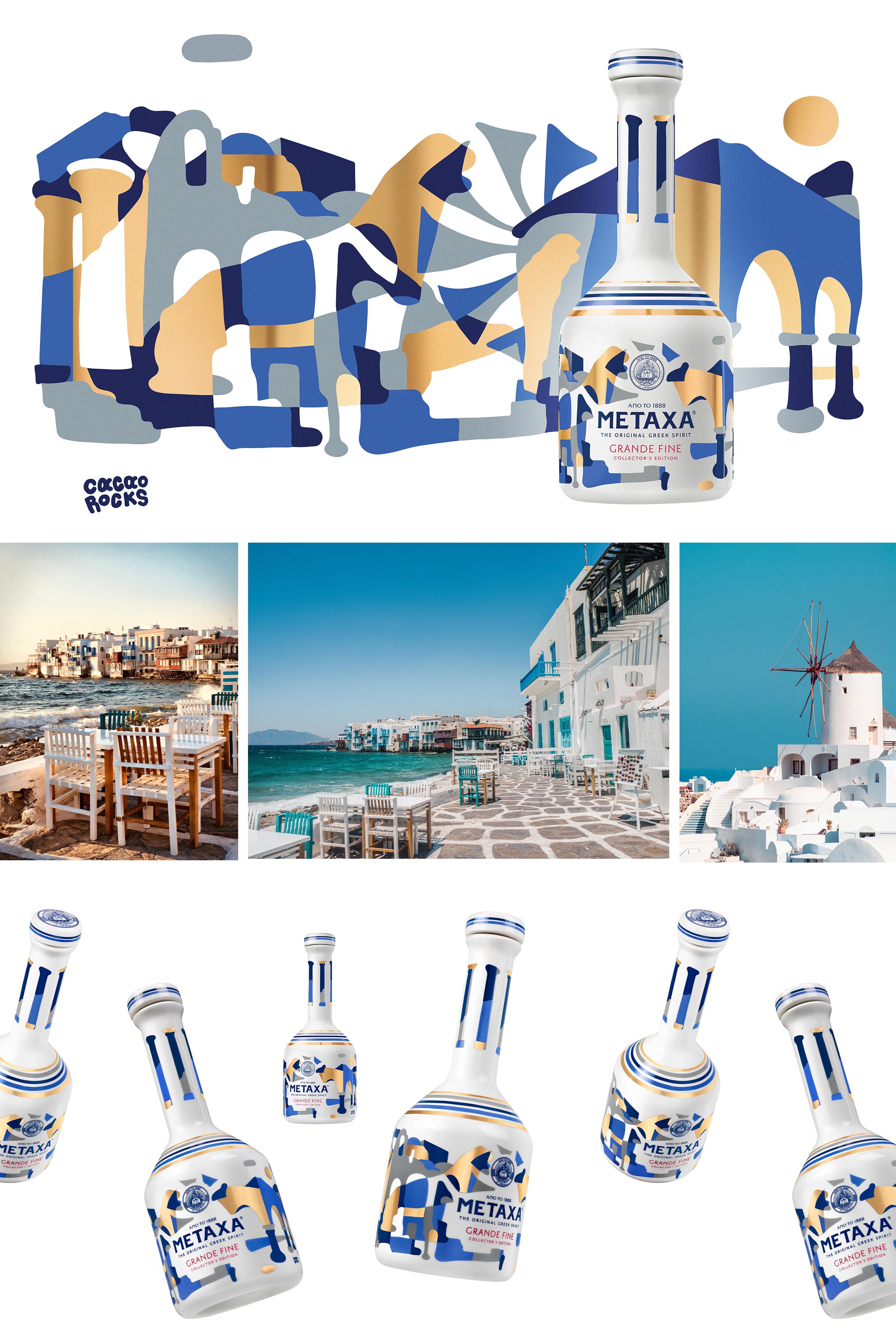 The liquid inside is a blend of distillates between 8 and 15 years old and combines grape distillates from the likes of aromatic muscatel wines. There's vanilla and that distinct noble Limousin oak, sweet spices, dried apricots and plums, while to taste it's full-bodied with nutmeg, light raisins, honey and cedar wood.
It's so impressive and delicious making it my tip for best gift for those who like Brandy. Put bluntly, at that price you get far more bang in every conceivable way that the bulk of famous French brands.
Eau De Vie, oh so tasty
Fruit Brandy is a mainstay for many homes following the harvest. Calvados, Cider Brandy, Kirch and Poire Williams all come out this time of year.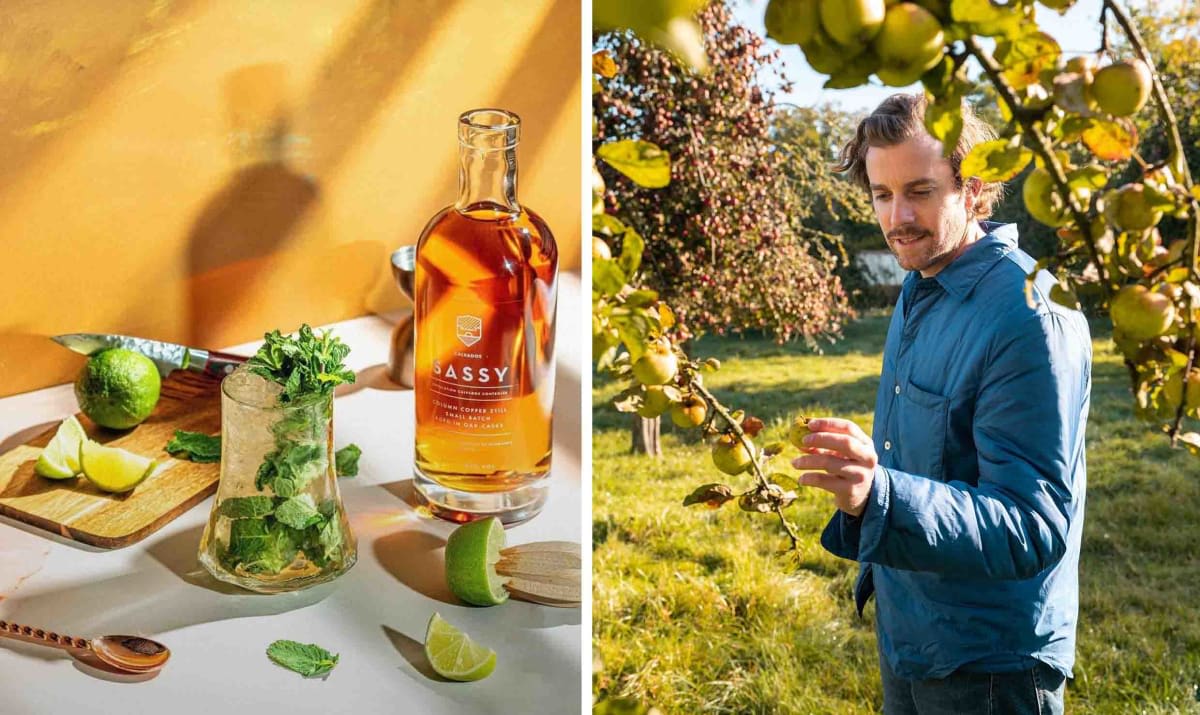 There are easy names that make for good gifts if you are looking in this direction - Sassy are having a break out year this year, while Avallen are still dominating the headlines, mainly for their relentless campaigns to champion sustainability.
I've got a soft spot for Greensand Ridge's Plum Brandy. It's really well made and the way they have managed their process has led to a fantastic flavour profile.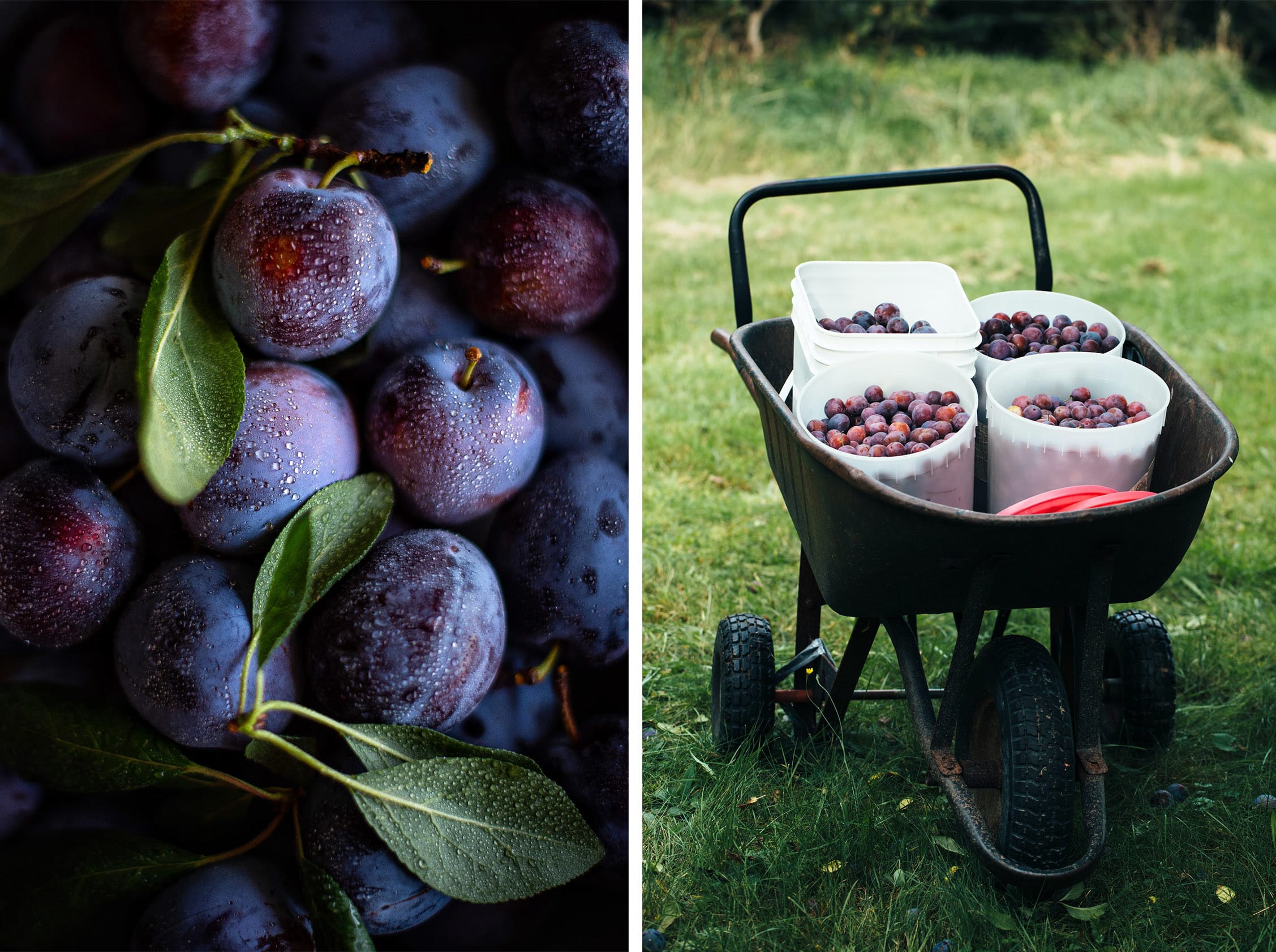 Let me explain. First up, dessert plums are collected in the height of summer and left to over-ripen. Just as they start to swarm with drunken wasps the fermented fruit, now rich in wild yeast, is decanted into barrels to continue maturating for up to six months. It's a long time to wait, but this gives the chance for that wild yeast to build complex flavour compounds, as well as the chance for the stones to impart their character into the mix. 
Well into winter, this musty mix is distilled and then aged in Marsala wine casks. It's a bold move, but it creates a fragrant oak character and the spirit leaches in some of the fruitiness from the cask's previous occupant. After that, it is transferred across and spends a second year in ex-bourbon casks to add vanillins and sweetness.
That's three years from growing plum bud to bottle-ready spirit but the wait is worth it. 
And that's the thing about Eau-de-Vie – it's transparent. Every action is on display. Each move a distiller makes matters and creating a memorable spirit requires humility, sensibility and careful attention to the minute details to create something special.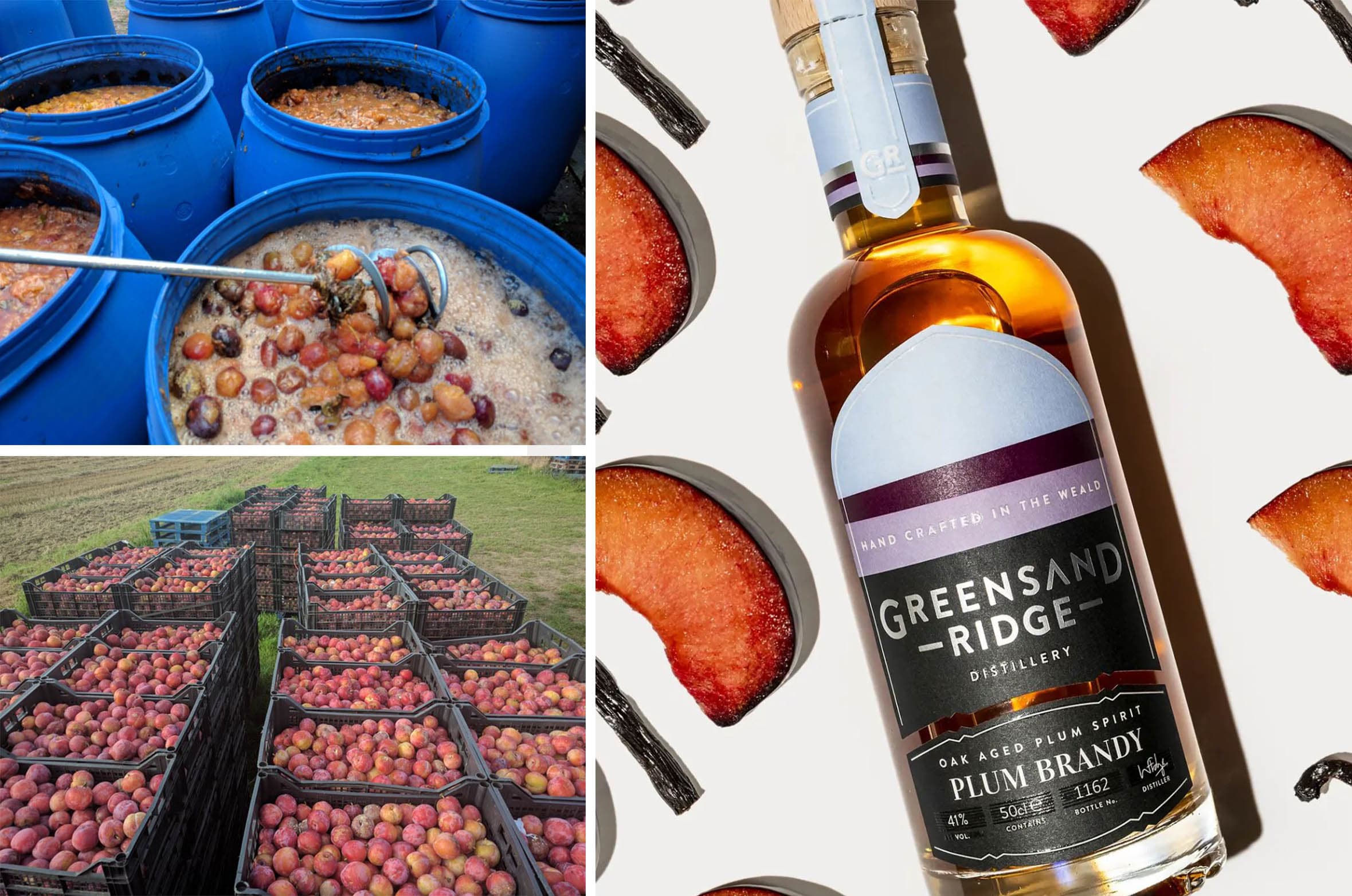 When it comes to gifting something special, something that looks impressive when unwrapped and that you can trust to have the exact same impact moments late in a glass… my nod goes elsewhere.
It's probably worth noting the following – elite Eau de Vie is a niche market and to fully appreciate why the following is so expensive, and why it comes close to perfection distilled you really must be into savouring neat spirits. Not all fruit brandy is the same calibre. Not all drinkers can appreciate the difference in quality after a certain point but for those who know, the pursuit for a botanical's quintessence captured in spirit form is a lifelong quest. 
If you have someone like that in your life, who can appreciate the bigger picture and able to pick up the small details, here's where to head.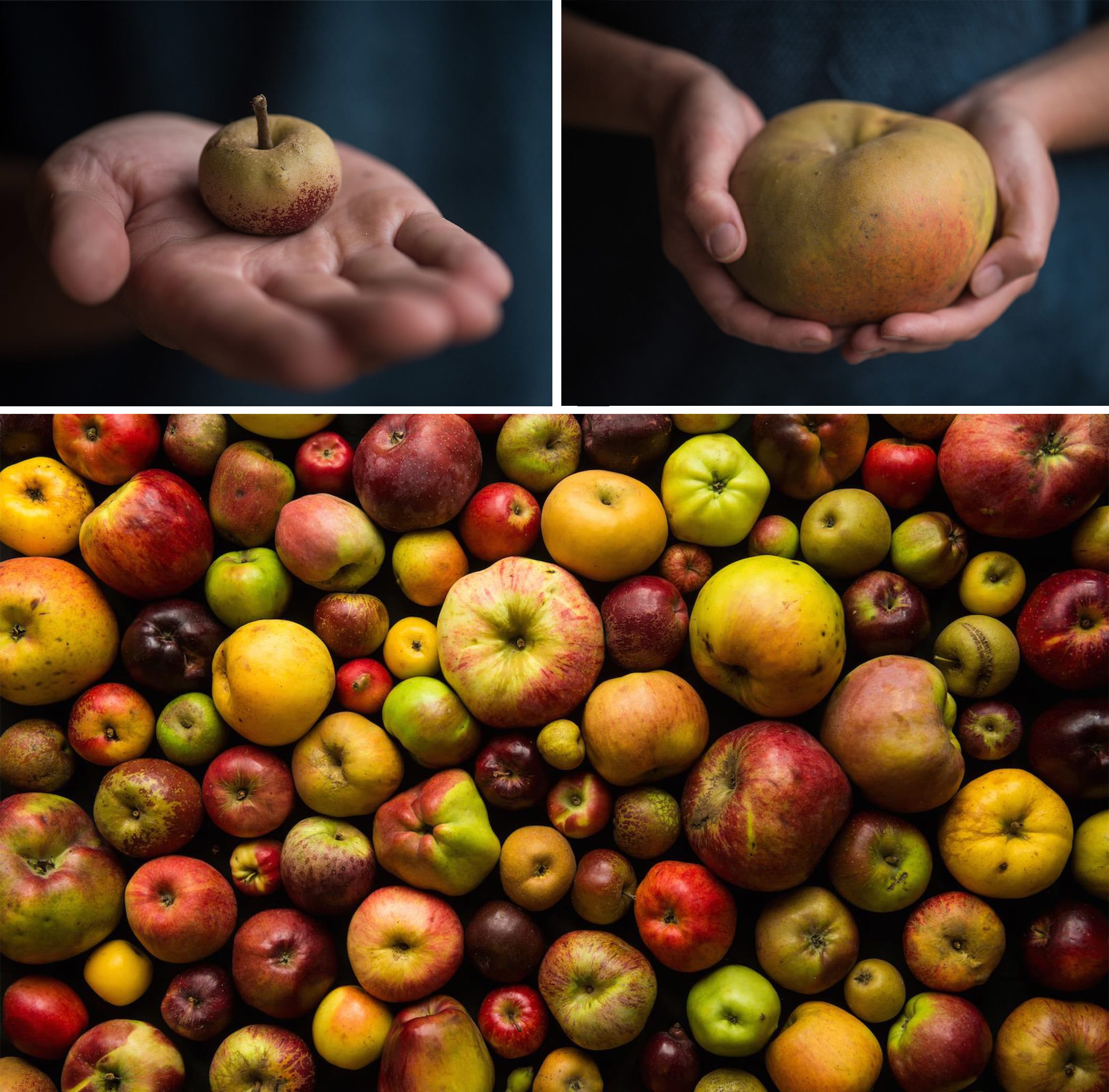 Capreolus' 1000 Trees Apple Eau de vie is as extraordinary as it sounds. Just think of the orchard (only a few miles away from the distillery) which literally has a thousand varieties. Once you've wrapped your head around that one - from a distilled spirit perspective, the result is that all of the countless quirks, nuances and flavours possible from apple – the full spectrum - are all captured. 
It has a crushed apple aroma with hints of peel, while to taste it's more woody and juicy and fleshy. It's quite perfumed overall too – and very giving in how much you can sense.
Apples, pears and autumnal fruit aside – my favourite remains Capreolus' Apricot Eau De Vie. It captures the optimism of the rising sun on your nose and the fleshy nature of the fruit to taste. 
It's summery, but anchored with a nuttiness that gives it an underlying structure. Given 23kgs of fruit are needed to make for 1L of spirit. It's little surprise that the weight is felt in its generous mouthfeel, nor that the fruit's inherent sweetness shines through. 
Put it in the a bulbous wine glass really savour it. While this might sound demented to the un-initiated, when you taste a spirit like this in that way - the complete nature of the apricot is so well captured that it feels as if you are about to lick the skin of one in real life.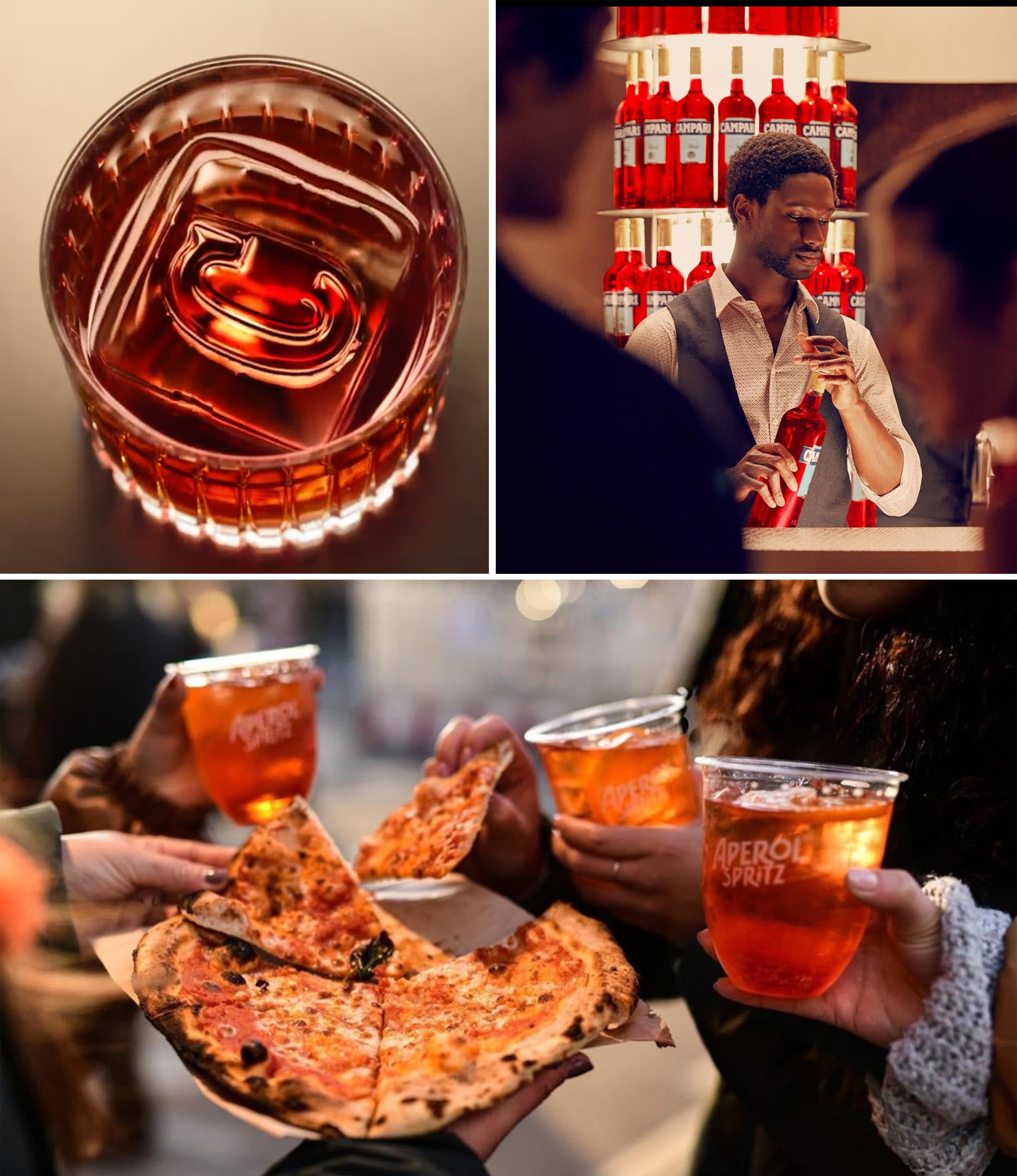 Beautiful Bitters
Bored of Aperol and Campari? Of course not, they are essential but it hardly makes for a special Christmas treat given you already probably buy a bottle every few months. Bring some along for the party though…
Thankfully, those looking for new and interesting ingredients for aperitif time have a lot to celebrate this year with a raft of new(ish) players making their mark. 
Let's start off with Phoenyx Spirits, a U.K based producer who've set out to revive ancient brands. I love both of their inaugural products and the way they have taken something old and given it a re-brand. They've brought back just enough of the original to bridge the history, but not been confined to it and that's allowed for two drinks to emerge that are truly fit for modern times.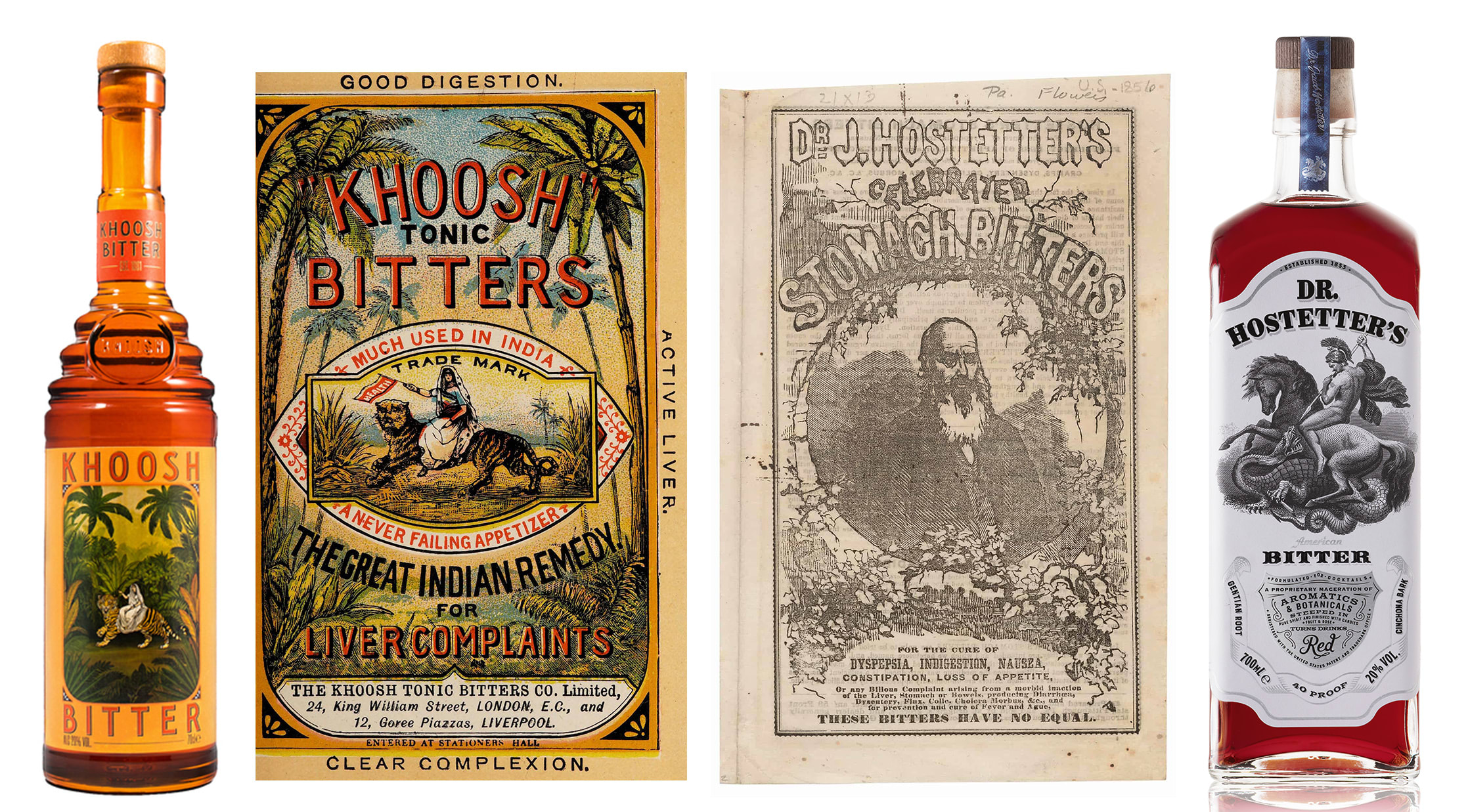 Khoosh Bitters' first incarnation was in the era of tonic wines – think the early days of Dubonnet, Maurin, Vin Marani, Suze and others. This new version uses the original bittering ingredient Quassia Amara, alongside other herbs and spices to lend a bitter-sweet edge in what is an exotic bitter-orange liqueur. Somewhere between a bitter and a triple sec, this is as easy to add to bubbles for a Spritz, sub out the Cointreau for a twist on Margaritas or to use as the base of a White Negroni. 
Their other brand, Dr. J. Hostetter's, is a re-boot of the "Celebrated Stomachic Bitters", which was originally formulated in the first half of the 19th century by native Pennsylvanian Dr. Jacob Hostetter. It's not as intensely citrussy as the likes of Campari, it's more of an Amaro - with rose, cherry and candied fruit battling it out with an earthy depth that lingers on the finish. One for fans of Boulevardiers, and very tasty on the rocks with a sliver of orange to garnish. I like it in a Martinez personally, as the cherry notes seem to be enhanced.
Just like all good things, it seems that Bitters also come in groups of three and I'd urge you to consider this trio of S's to place under the tree - Sipello, Savoia and Santoni.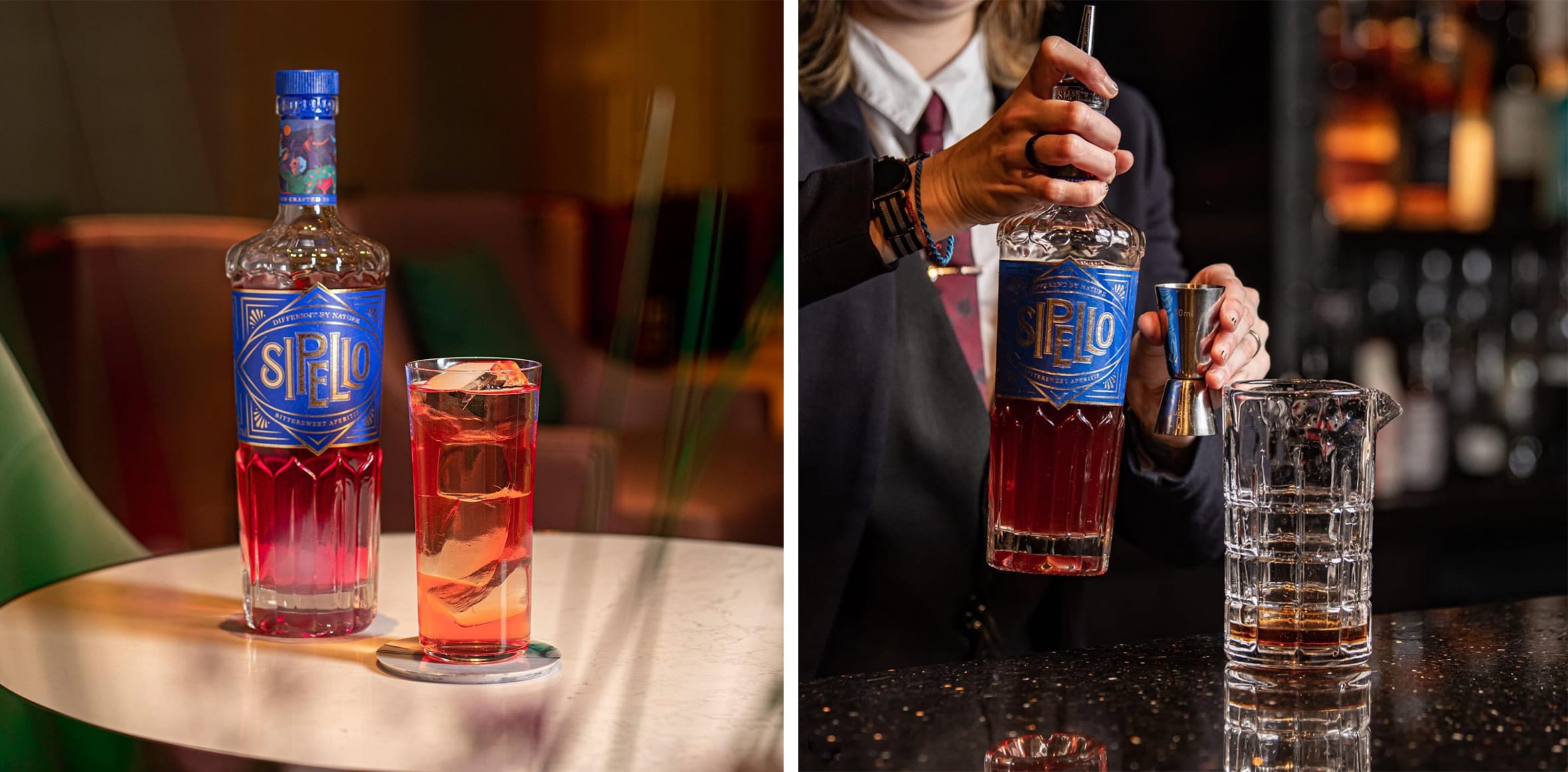 Handcrafted in the Surrey Hills, Sipello marries a gooseberry-led blend of British ingredients such as rhubarb and chuckleberry with more common bittering ingredients from around the world (sandalwood, gentian and wormwood). It's as fruit-forward an aperitif as you'd hope when you read gooseberry and rhubarb, and great to use in a Spritz.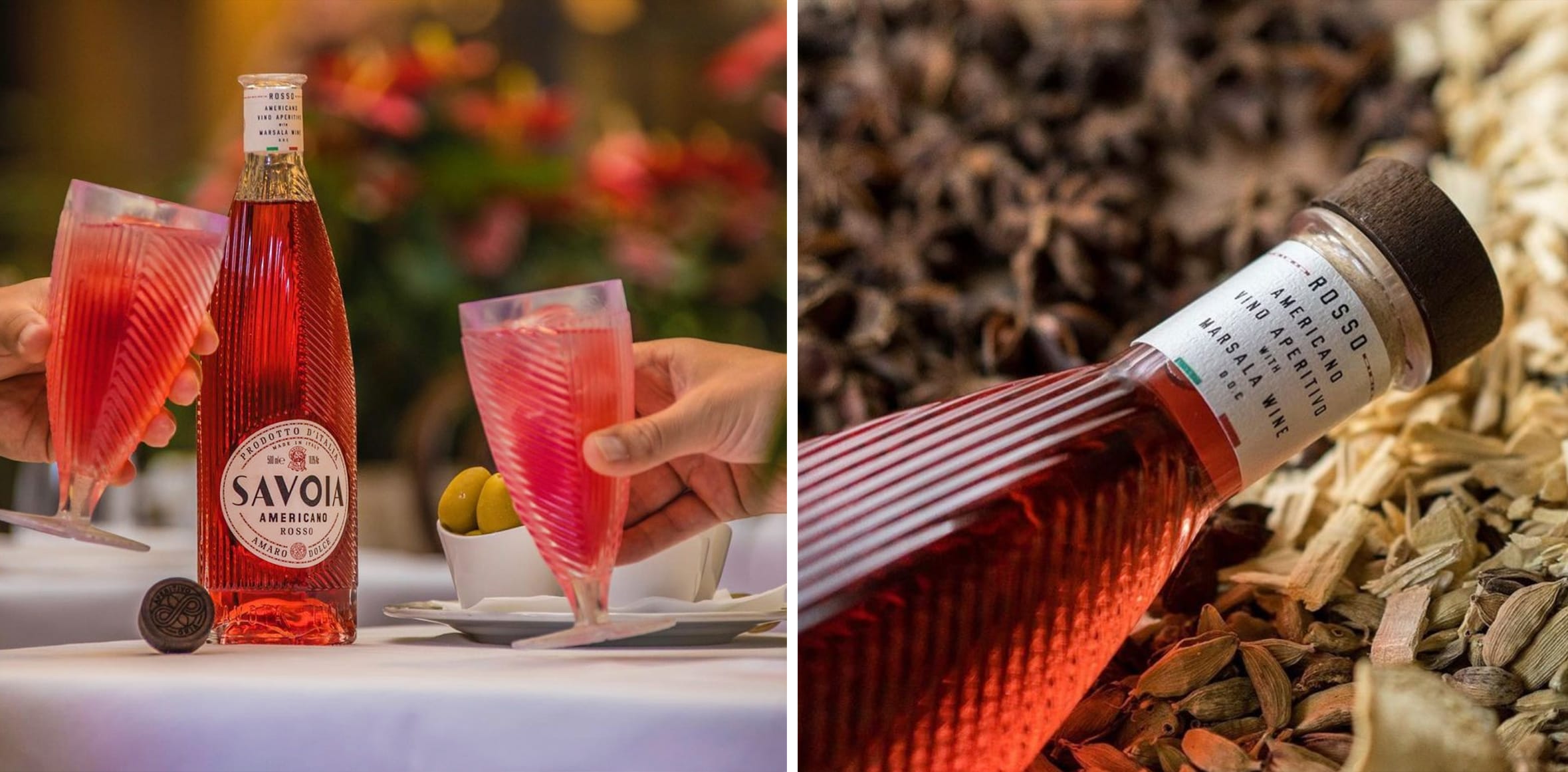 From England to Italy but not entirely dissimilar - Savoia Americano Rosso takes inspiration from traditional regional styles of vino aperitivo but adds in layer after layer of other botanicals, as well as oak aged Marsala wine to enhance the complexity. 
That familiar yet unique profile that makes for a genuine alternative to Campari and interesting to play with if you like making cocktails at home.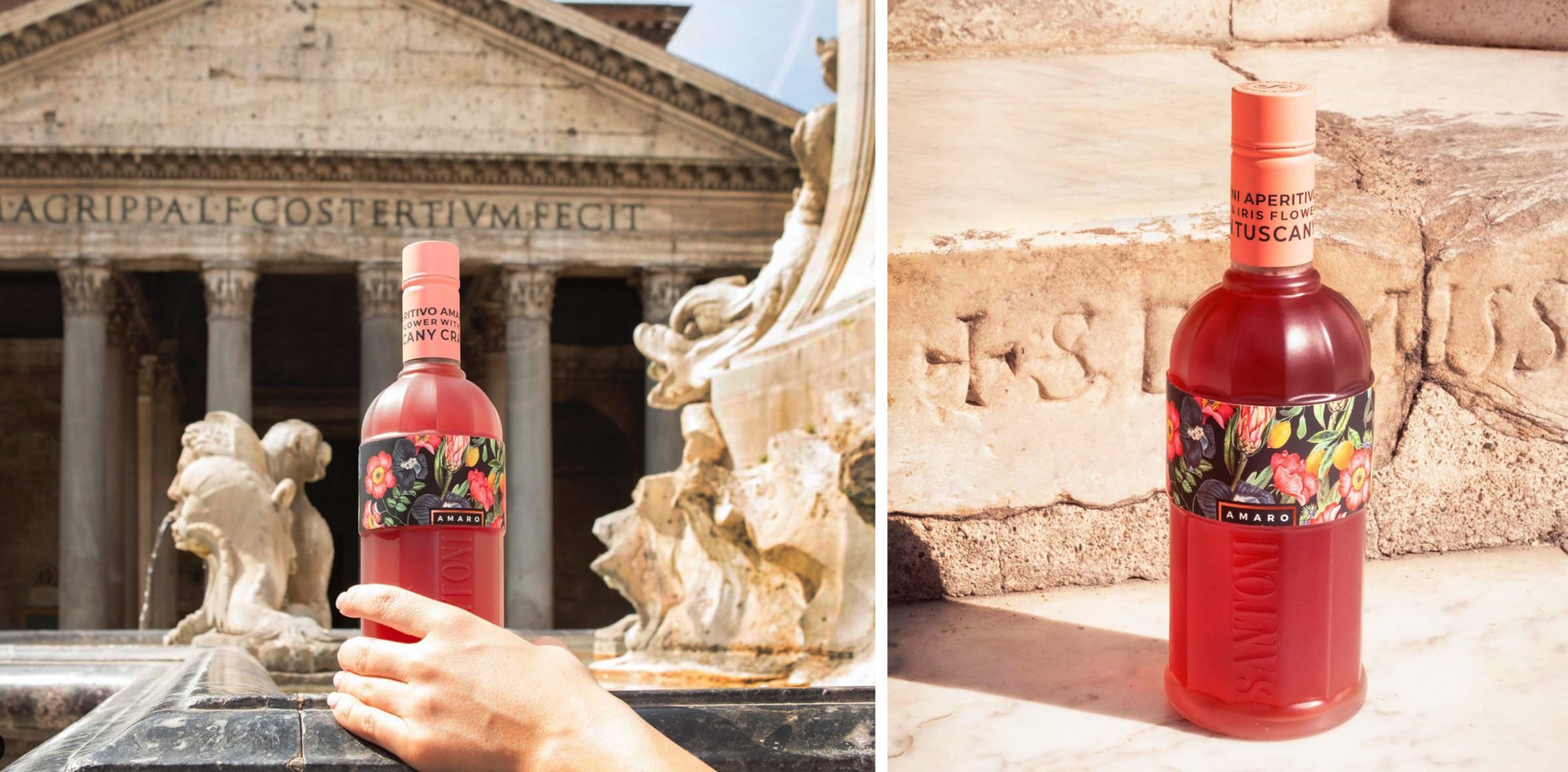 Meanwhile Amaro Santoni is aperitivo that's slowly popping up here and there but deserves far more attention that it's got to date. It's made with 34 herbs and aims to bring a sense of the Dolce Vita era back to life. It blends rhubarb root, iris and olive leaf alongside citrus for a familiar bittersweet hit that goes down a treat.
All three have fantastic embossing, detailed and tactile bottles that make for eye catching gifts. Cocktails aside – all three make a great accompaniment to a shared cheese platter should that be something you are considering over the festive period…
New Vermouth Names
Vermouth makes for an awesome Christmas gift. Bottles are reasonably cheap, there is a lot of variety to delve into and many different producers to suit all kinds of preferences. 
If you pick a good vermouth it will be good enough to drink on the rocks, or be used in all the classic cocktails you can think of.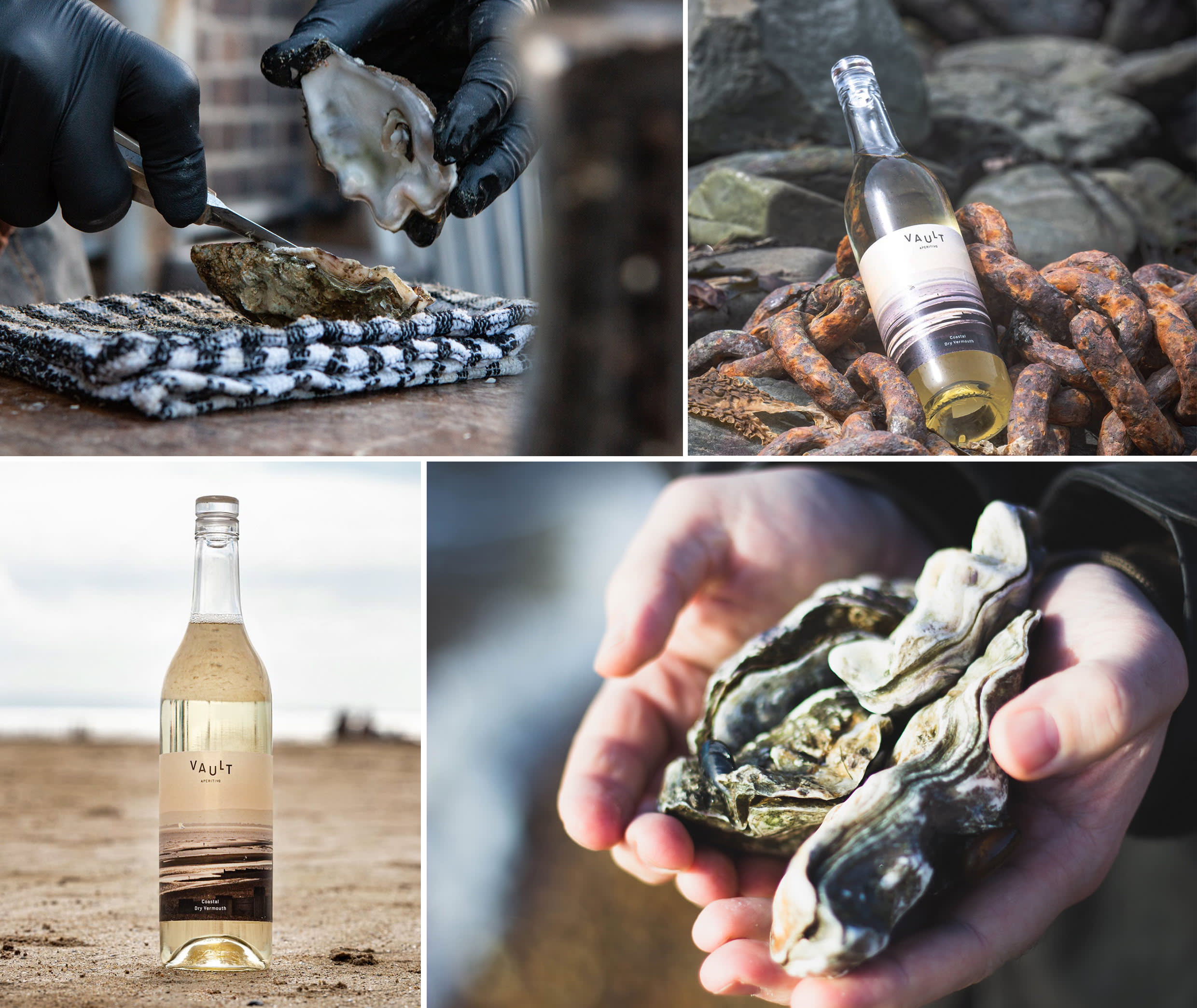 London based makers Vault slipped on a new look this year. They've got a new name, a new image, a new range of products and more. The result? Gift worthy drinks that suit all sorts of drinkers. 
The Coastal Vermouth remains a great conversation starter. It's a crisp, mineral dry vermouth that harnesses botanicals including oyster shell, rock samphire, sea purslane, salty fingers and Amalfi lemon. The infusion is blended with a base wine of English Bacchus that enhances that profile further.
A producer that is quietly bubbling up this year is Bristol based The Aperitivo Company. The clarity of what they have made and how they communicate it makes it easy to understand what to expect (not always the cases for the Old Italian houses). 
Personally, I like the way they are doing something quite traditional (in terms of styles and range) but with a modern aesthetic.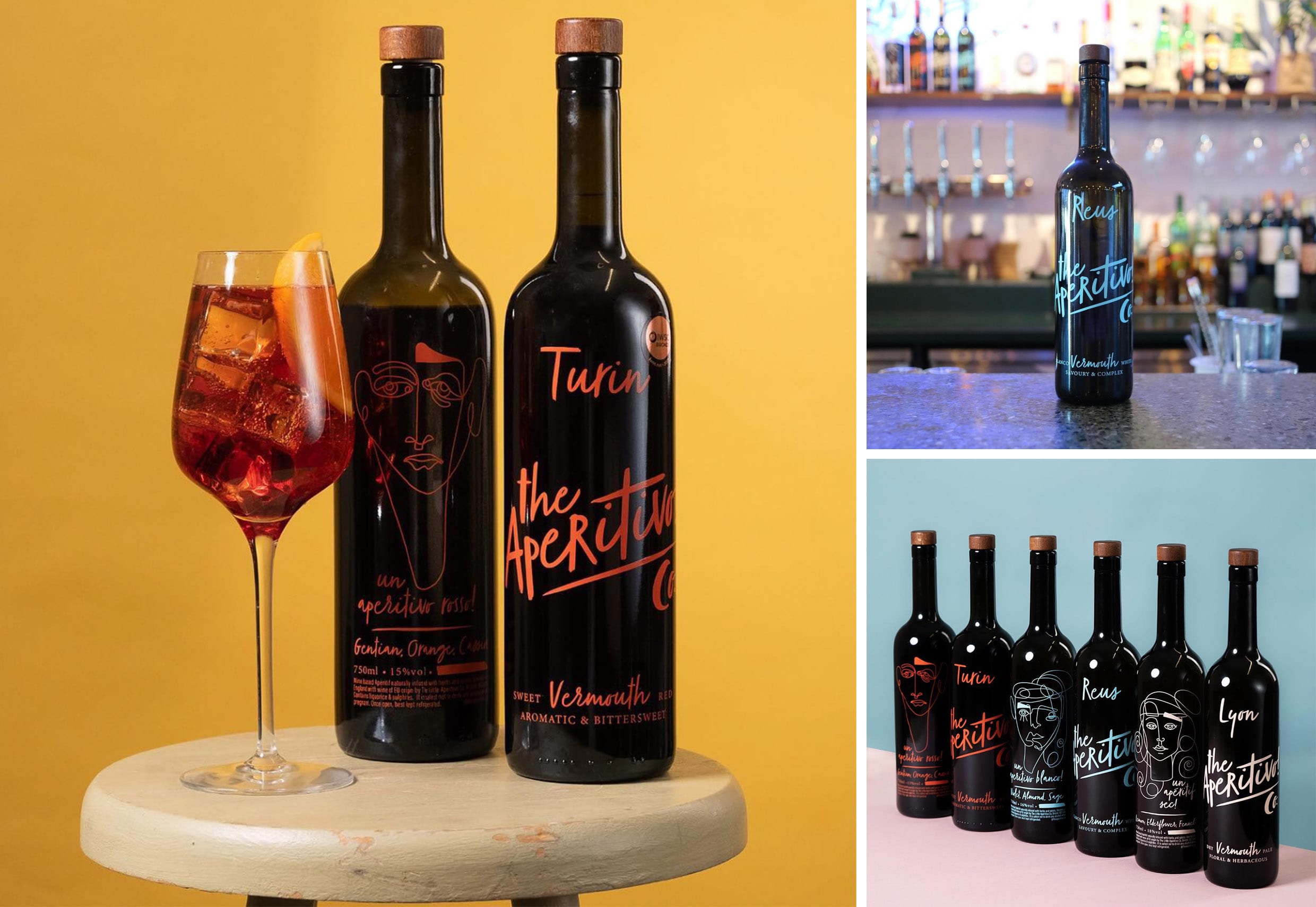 As for which to pick? Go for all three. The range is well executed, with each expression earning its place. 
The Lyon is a French style dry vermouth (think zesty citrus, floral honeysuckle and herbal bitterness to finish), perfect for a Martini. 
The Reus is a Spanish style Blanco vermouth that is fuller and less bitter. It brings in pears and dried apricots alongside fresh herbs - an ideal choice for those who drink their vermouth by itself or who enjoy White Negronis. 
The third is the Turin, a classic Italian style sweet vermouth. As you'd expect, it's laden with caramelised orange, oak, tannic qualities and a bittersweet, almost chocolatey finish – just lovely.
Happy sipping!