Drinking in Mexico and how Mexican spirits are consumed elsewhere in the world are in stark contrast. So, if you forget what you think you know and tap into local customs when you visit - you'll find a charming and laid back scene filled with weird and wonderful things to taste.
In our research for this guide, what's been most pleasing to discover is the way traditional drinks such as Pulque are making a comeback in the country, while the likes of Micheladas and Sangritas continue to resonate with drinkers. You can find many authentic variations on all three when you visit the different states, each with their own style and profiles.
It's also clear to see the significant shifts in what's paired with tequila and mezcal (such as orange slices and other fruits, Sal con gusano and more) and the way drinking it "neat" is being elevated into an experience. 
Not only does this change the perception around Tequila & Mezcal as spirits, it also offers a glimpse of how bars around the world may start to serve it too. 
Talking of bars, as we delve into further on, Mexican hospitality is finally getting its just deserts on the international scene and several have climbed to the highest echelons of global Top 10 lists. Not only does cocktail culture continue to evolve across the country, Mexico City is now a thriving hotspot for those seeking to engage with adventurous bars re-imagining local customs in original ways. 
This continues to the spirit brands being created. Finally, the tired tropes are being dropped and the depictions of Mexico "land of sombreros and mariachis" is being jettisoned to the past. In its place modern Mexico is being embraced by producers, and the immense ingenuity of the nation's creative industry is being harnessed to create compelling brands. 
It's not without its issues though. Mexican spirit producers face several challenges and need to evolve rapidly – for better and for worse. 
Tequila is growing at a rapid pace. Mexico exported over 285 million litres of Tequila in 2020, 80% of which went to the United States. This continues to grow and last year the sales of Tequila surpassed 324 million bottles, while the demand for more means it's set to grow even further in 2022.
For all the talk of booming numbers and astronomic growth though, there's a battle for the very soul of Tequila & Mezcal underway and if you take a moment to wade in, you'll see that there's no easy fix ahead. 
Let's take the big topics up front, starting with cultural appropriation. Celebrity backed Tequilas are both a positive and a negative for the category. Without the constant limelight and attention on the spirit, the frenzy for more coming from the US drinkers wouldn't be anywhere near what it is. Irrespective of how one feels about that, or what kind of light is being cast, it is undeniably a big reason demand far outstrips supply. 
Yet it's also hugely problematic. Where is the line drawn between celebrity owned and operated brands popularising their (Americanised) take on Mexican spirits being a positive, and when is it rank cultural appropriation? How much of the value and extreme wealth being generated by these fast-moving brands passed down to the producers, farmers and the communities that make it possible? There's a lot of talk of ethical Mezcal, of community backed Tequila and clearly, there's a balance to be struck. 
If it isn't addressed, this rise in popularity and this group of owners could well be perceived as some of the most exploitative in the spirit's history. Take that one step further and it's possible they may irrevocably change the narrative around the category away from what many traditional producers aspire to and the links that intwine Mexican culture and agave spirits may be lost to a whole new generation of drinkers. 
It's a boom time for Tequila and the volumes being sold may be brilliant for the category. But at what cost?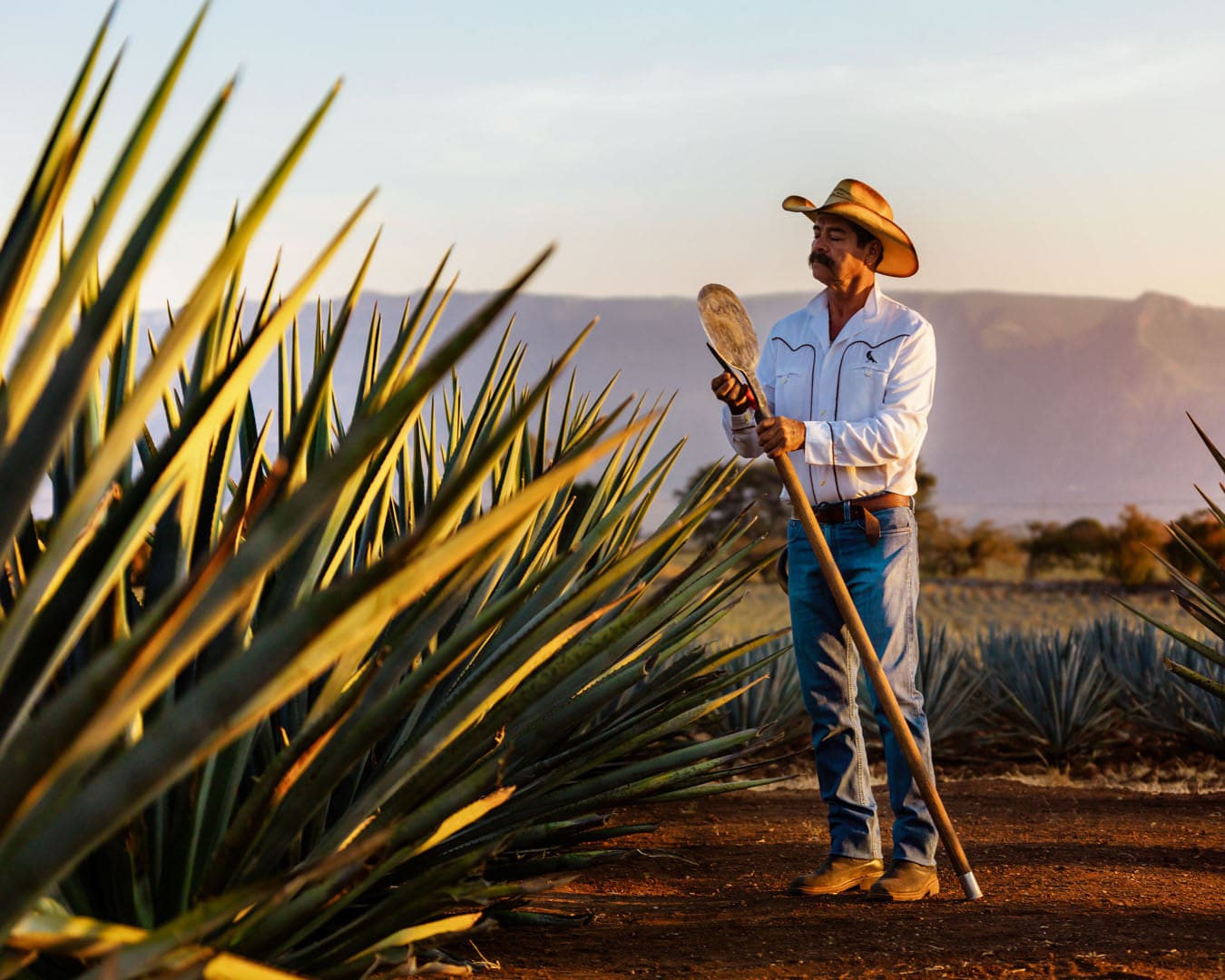 Identity and value aside, increased demand also builds pressure to industrialise processes and cut corners. It takes years to grow agave and practices to speed up the farming can have dire consequences environmentally. Same goes with processes to extract all of a piña's sugar. Industrialising Tequila may well help produce more liquid, but it may also be lead to quality issues, a loss of artisanal knowhow, customs and shift flavour styles that may forever weaken the reputation of the spirit. 
The challenges continue in the fields too. The boom-and-bust cycle of agave farmers is well recorded and as we approach the new wave of mass agave shortage, we are about to find out whether it is set to continue or whether the lessons from repeat crashes during the past 20 years have been heeded.
Meanwhile, the story evolves beyond Agave, Rum is a growing category and you can expect much more to emerge from Mexico in the years to come, same with Corn Whisky. Both have producers and brands that are making headway, yet there are still un-tapped areas not being explored like high quality gin or a genuine array of craft liqueurs. 
The more you look into the Mexican drinks scene and its spirits, the more you realise it is in flux. 
It's a bit of everything, all at once. Headed to the apocalypse according to those who rail against the industrialisation of Tequila, finally claiming its own identity from those in elite hospitality, being understood and adored for its authenticity and ancestral roots in Mezcal. Entire regions remain perennially in the shadows of their famed neighbours, like the Tequila makers of Tamaulipas or the Mezcal makers of Michoacán – while others are just emerging. 
With delicious things to taste as you tour around, it certainly makes for a thought-provoking place to visit.