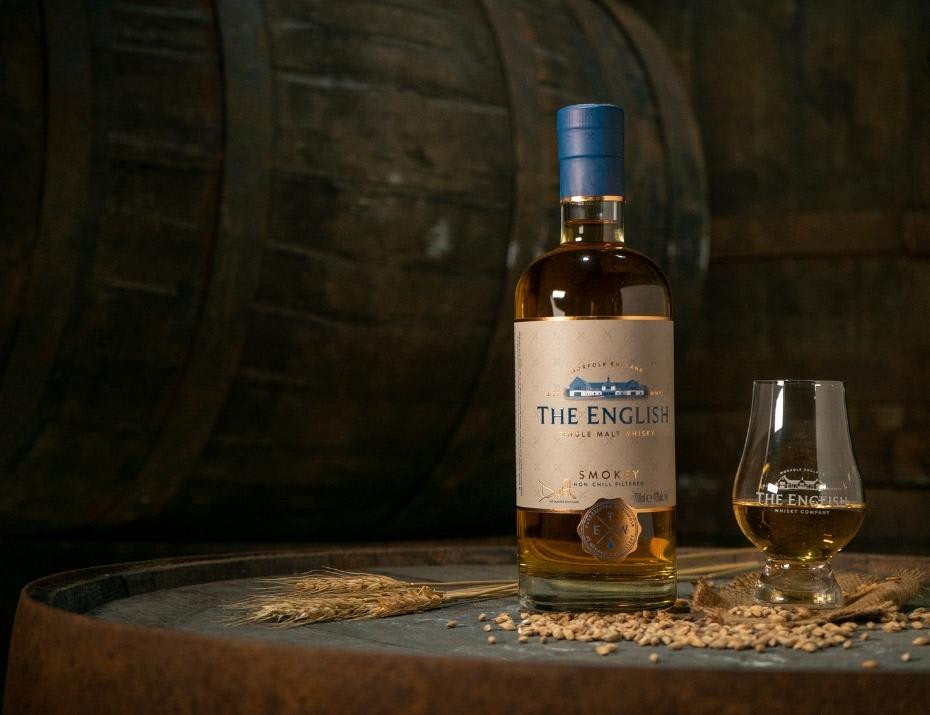 English Whisky is maturing. Literally, but also in confidence. Everywhere we look we see distillers in the process of ditching the training wheels and intent on pioneering a unique direction for its future. The mix is compelling. Some producers are cemented in heritage, traditional process and wanting regulation to parrel the likes of Scotch, while others are pushing ideas that could take it in an entirely novel genre of its own. 
English Whisky is not a new concept though, it has merely just been in hibernation. 
The Lea Valley Distillery was the last to close their doors in 1905. The stills were at a standstill and Whisky production was obsolete for almost a century before The English Whisky Company planted a flag for producers south of the Scottish border. In 2006 the copper stills at The St. George's Distillery were brought into action, and in the years since England has welcomed 33 new distilleries from Cumbria to Cornwall.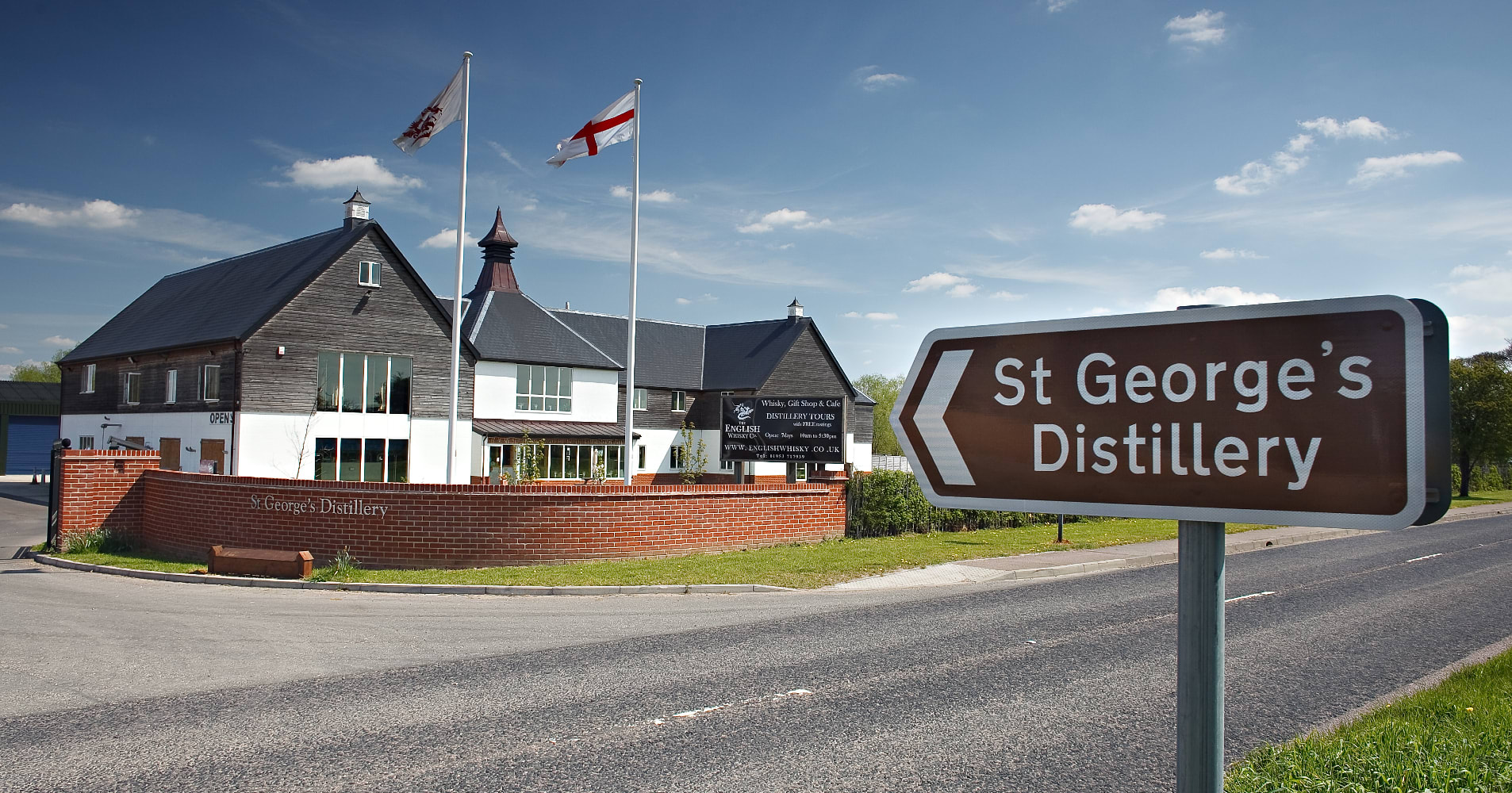 Where are we now?
Today the landscape is not one where all producers are comparable, nor one where each influence the direction in equal measure. One prominent producer, and the one who we suggest currently sets the tone for English Whisky's future, is The Cotswolds Distillery. 
Their location nestled in the heart of the Great British countryside, almost hidden in classic rural landscape, may be an unexpected setting for the largest whisky operation in England. It's the perfect place however – an internationally recognised region known for its agriculture that also attracts millions of visitors… and the times where the distillery is not a building site popping up another building – it's charmingly bucolic.
Even with the category's infant status and their own early stage of growth, The Cotswolds shows the potential ahead and why so many are excited. They brought in experts to understand and then implement a successful 'grain to glass' working procedure. Legends of the industry like Dr. Jim Swan and ex-Bow-more Master Distiller Harry Cockburn, both with firm roots in Scotch, let their diverse knowledge on cask styles, distillation and maturation techniques flow through the distillery. The result? A robust and complex whisky that's won almost every award it could enter for. 
The quality speaks for itself, while the scale of production brings into focus the future potential. Their exciting expansion (covered recently here) plans are set in limestone and due for completion in June, at which point they will be able to produce half a million litres a year. 
They are now exporting whisky to France and further afield, and host 30,000 guests a year in the visitor centre. They've also been instrumental in fostering a distilling community that welcomes new entries with open arms and helped set up the English Whisky Guild. 
The combination of quality, scale, being the first significant name in this new era and with volume to back it, a never-ending influx of visitors and their hand in shaping legislation (and industry attitudes) makes them a key player in shaping the next decade of English Whisky. And theirs is a naturally more traditional vision.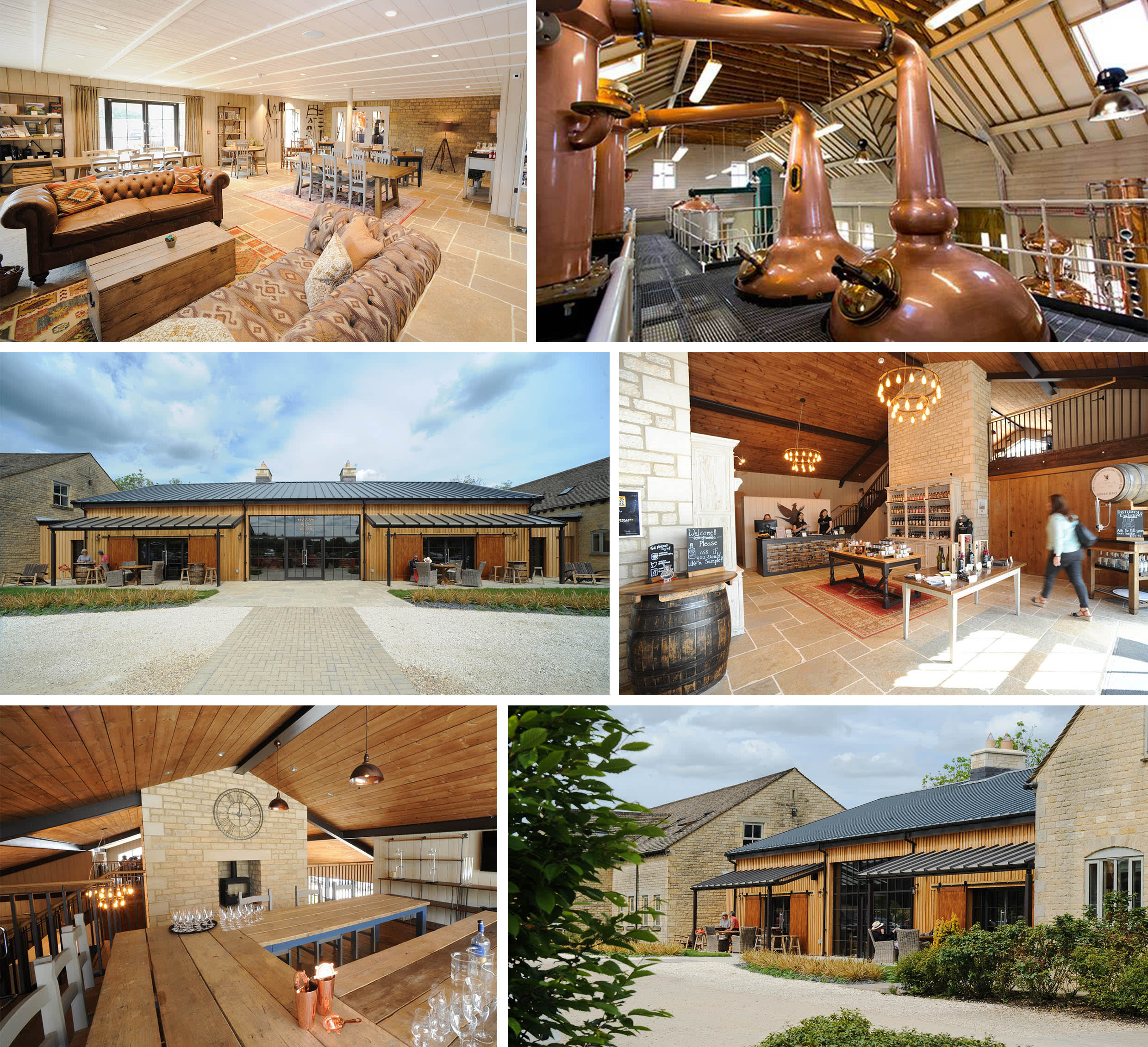 So what to expect? Scotch 2.0 or something else…. 
Similarities between the two categories are obvious to see. Rightly so – Scotch has established a reputation for quality for a reason and not wanting to be alike in anyway would be a rash endeavour. 
Cotswolds aside, a mutual respect for traditional production methods is reflected in Bimber Distillery's Single Malt Whisky, The Lakes Distillery and others who also mimic Scotch's long fermentation time. The similarities travel further with the frequent use of Scotch expertise. There wouldn't be many that would turn down the world's finest still makers, and many English distilleries have Forsyth's stills. With years of understanding honed from the engineering, operating and implementing systems for the biggest names of Scotch – along comes a lot of shared practice and knowhow. 
However, it's clear that the freedom to innovate contemporary production methods will define to the future of English Whisky, and we are here for it. Where Scotch must be aged for 3 years (with tight control over the variety of casks permitted), there are no such rules South of the border yet. Most distillers follow the Scottish framework, but the opportunity is there for some divergence.
STR casks (shaved, toasted, re-charred) are a core component of Cotswold's warehouse, but they are not confined to it – with ex-red wine casks and premium first-fill ex-Bourbon barrels also maturing alongside. 
Over at The Lakes, Dhavall Gandhi adopts a holistic approach to whisky making and at first glance it's not that different to Scotch producers. He believes their spirit blossoms best when aged in ex-sherry casks. It could either be Spanish oak seasoned with Oloroso sherry that imposes a base of dried fruit, ginger and a 'firm tannic grip' to the palate, or it could be American and French that introduces a respectful balance of spice and creaminess. So far so usual but dig further and you'll hear all about how he is transferring liquid from cask to cask in a rarely used at that scale process of 'elevage'.
Innovation doesn't need to be confined to maturation through. This is where the art of 'field to bottle' distilling comes into its own and where there is a possibility for producers to explore the concept of English terroir.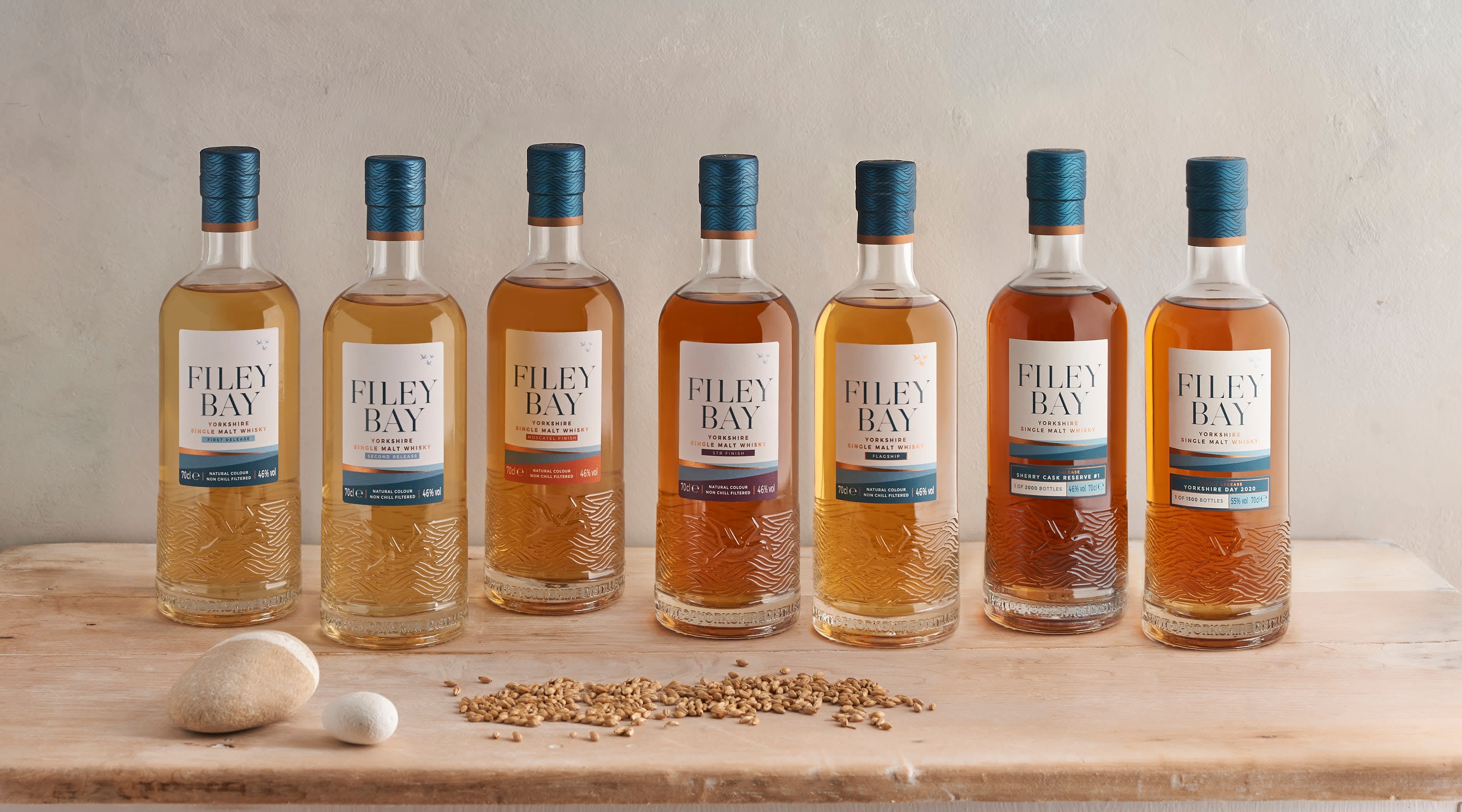 Filey Bay's Flagship Single Malt, mirrors the 'Spirit of Yorkshire' in its reflection. By using homegrown barley from the local family led farm in Hunmanby, they create a spirit unique to the Yorkshire terroir. Meanwhile, the White Peak Distillery has released The Wire Works Whisky, a complimentary but complex combination that balances unpeated English malt with peated Scottish malt, which asks questions about what their house style will be. 
Further south Isle of Wight Distillery have used local rye grown on the island as well as an all-English oak cask. It's all experimental and may lead to fascinating new flavours however, the clear front runner fuelling the conversation around provenance is The Oxford Artisan Distillery. 
The process of farming is accountable for 25-30% of a spirit's total carbon footprint and the pressure to improve sustainable production is paramount to producers. The Oxford Artisan Distillery, has already taken the step away from genetically uniform commercial grains, with Restorative Grain Production farming techniques. They use heritage and heirloom crops to regenerate the land and encourage biodiversity. They may have done it with a sustainability agenda in mind, but when viewed from a perspective of terroir it's equally as compelling for what it might mean to English Whisky. 
Some key challenges to overcome…
A key factor to overcome for English Whisky comes down to the distilleries playing catch up and distilling at scale. 
Take Cooper King Distillery in Yorkshire for example; with production currently only yielding one or two barrels a week. They are not alone, Henstone, Whitaker's and others are not laying down much whisky yet either. Take the Isle of Wight once more, who despite having liquid that's over 6 years old, have only ever laid down a dozen casks as they focussed on their Gin.
There is an imbalance between what producers can supply and the increasing demand given the lead time required to make, mature and then bottle liquid. 
The limited amount of producers is another big factor at play. More are needed to continue building momentum. England is filled with gin makers. There are well over 600, yet only 33 make whisky. Comparatively, Scotland has less than 300 gin makers, and around 120 whisky makers (crossover included). There is potential for huge growth but it will not come cheap nor easily for a generation of English micro-distillers with completely different infrastructure and a lack of technical production knowledge.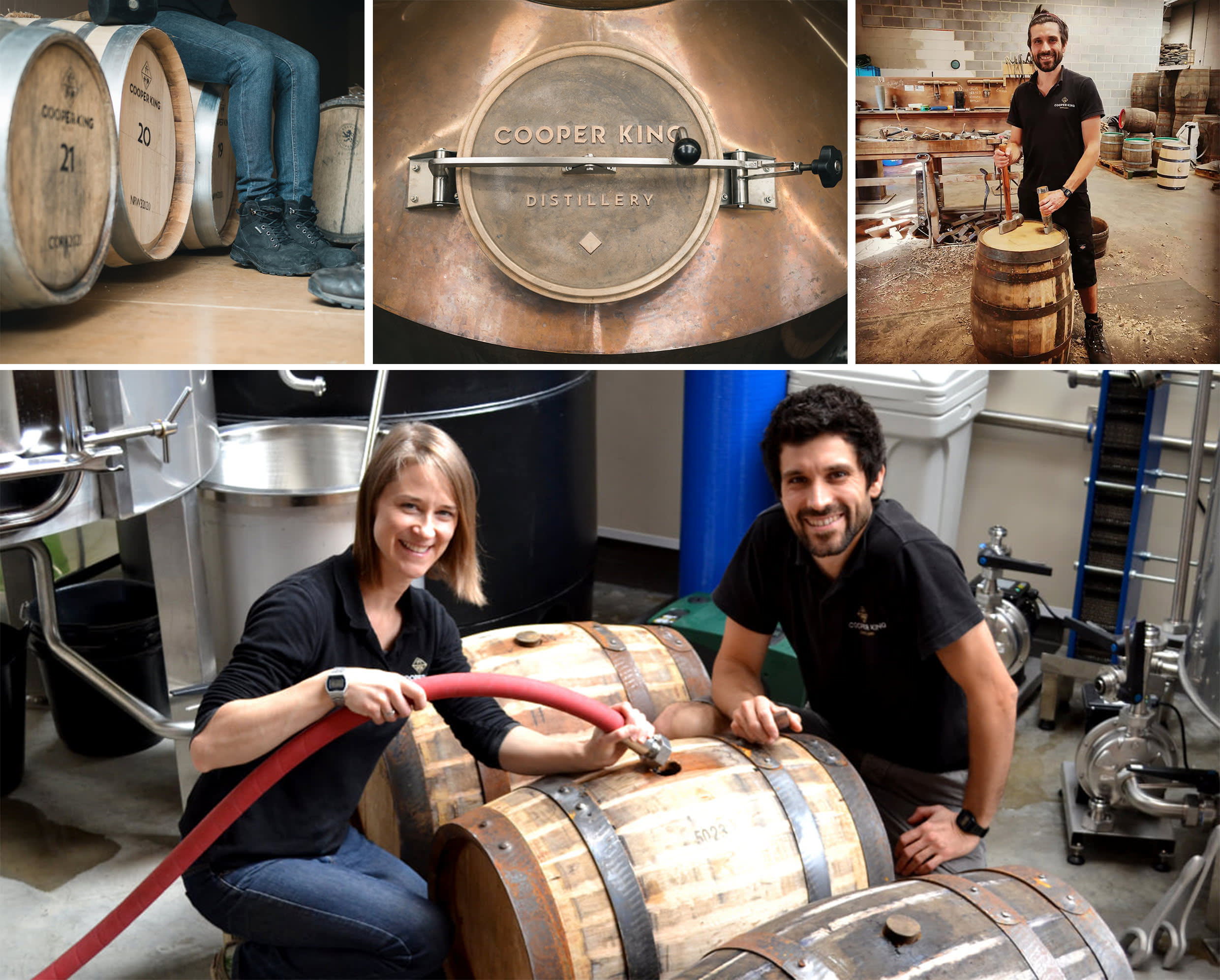 Legislation also looms and finding the right balance will be key to success. 
English Whisky is in its early stages. It currently has the time and freedom to focus on flavour and terroir over quantity and reach. But how long will this honeymoon period of self-discovery last? 
There is fear from those on the more traditional end, that if left too long and with too much freedom to create weird and wonderful experimentations, the reputation of English Whisky will eventually be tarnished. It certainly has the potential to switch off new drinkers who don't want to spend huge sums on experimental ideas that vary in quality batch to batch. Besides, once the horse has bolted and producers commit to unleashing their creativity, just as with the rise of Flavoured Gin it will become impossible to enforce rules and limitations.
The solution? The recently formed English Whisky Guild, a body to represent English Whisky in its entirety, has recently applied to legally define a Geographical Indication (GI). They hope that a GI will ensure consistency and set standards to protect the reputation and qualifications for English Whisky, same as the respective GI's for Champagne and Scotch. Details of the agreed parameters are expected to be announced in late April and they will play a significant role in what's made and how it's perceived in the years ahead.
What to look forward to?
Moving swiftly on from the doom and gloom of the challenges English Whisky faces, the future is bright! 
You can find reasons to be excited for the progression of English Whisky across the country, ranging from existing products evolving their identity and maturity, to upcoming new releases. 
The White Peak Distillery is feeding excitement for the category in two major ways. The obvious, is more availability for The Wire Works after an incredible sell-out first batch, but more importantly seeing how far they will take experimentation with barrel sizes through adopting Cognac's petits eaux technique.
A recent release that went reasonably unnoticed shows a bigger area of potential. Samuel Gulliver & Co. is a 6-year-old single malt, distilled at The St. George's Distillery and finished in oak ex-rum casks. It might not set the world alight but it shows that in all the talk of English distilleries and producers - the Blenders and contract made brands have barely even started to surface. Blends are such a big part of what makes Scotch exciting and between them and private cask releases, there's no reason this can't be true in England too. 
Another thing to look forward to is seeing how established makers are solidifying their ranges and improving with each month. For example, The Lakes Distillery will eventually settle on a consistent The Whisky Makers Edition, while in time it's clear that Filey Bay will continue to develop a more complex character. Both have great whiskies already, but both are still finding their feet and their core range will only benefit from being able to use more mature stock.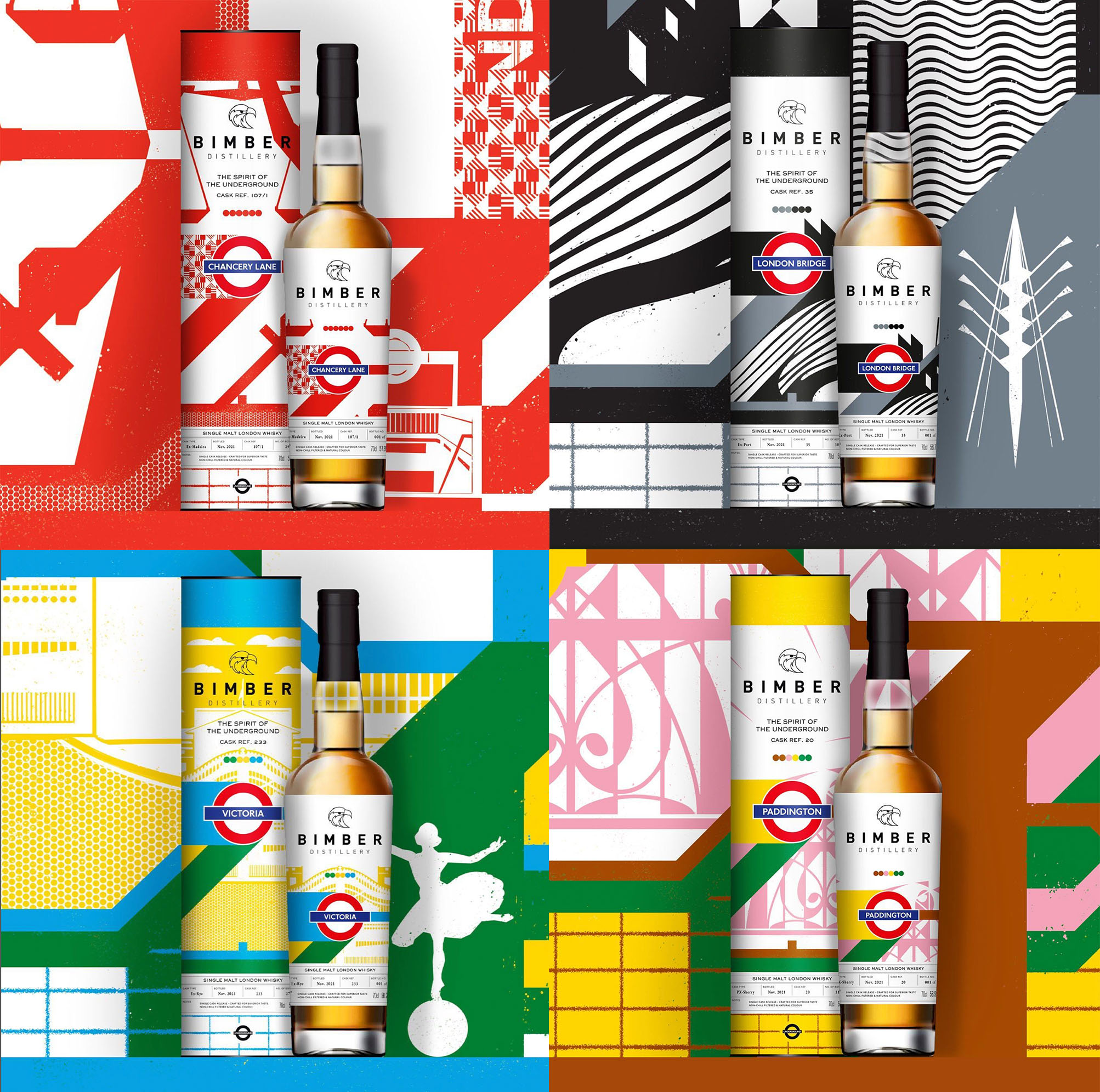 Put liquid aside and you'll also see that English distilleries have the potential to create enthralling brands and striking visual identities. You can see this artistic potential in Bimber Distillery's iconic collaboration with Transport for London, 'The Spirit of the Underground'. Every bottle represents the heritage and diversity of the tube stations, featuring visually impressive vibrant iconography and contemporary design to match Bimber's finest London single malt whisky casks.
Whatever you are into – it seems that English Whisky will be able to cater it and as drinkers keen on tasting fantastic spirits with character and personality – we can't wait to celebrate and cheer it on one glass at a time.