To me, the history of cream liqueurs began in 1973 with the creation of Baileys. The drink that hit the two billion bottles sold to date mark back in January 2020 had a little difficulty at the start as people didn't initially know what to make of a spirit that had been mixed with cream. Some did though, two policemen "demolished" an entire test bottle of the early prototype during an afternoon session in a bar, as told by David Gluckman in an article published in the Irish Times: In 1973, I invented a 'girly drink' called Baileys.
Despite Baileys being the biggest selling liqueur out there, dominating both liqueurs and cream liqueurs alike, there is still a love it or hate it attitude to these rich and indulgent drinks. 
Nonetheless, cream liqueurs are somewhat on trend at the moment, and there are some really interesting products out there.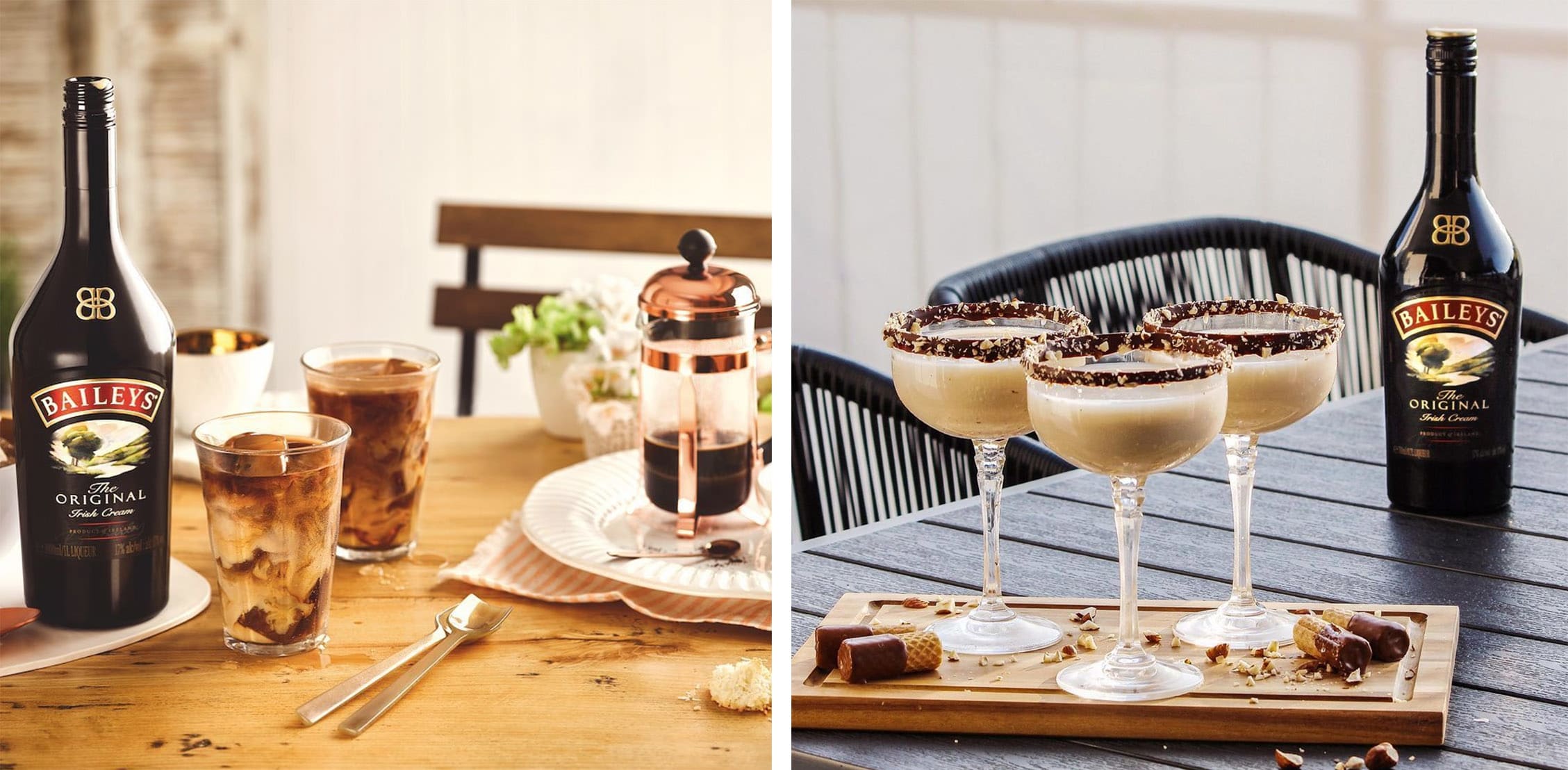 Seasonal Limitations
As we transition into the waning months of the year, where the days grow shorter and home comforts become essential to our wellbeing, we begin to grow more indulgent. Hearty food fills a hole that light meals can't, and our preference in drinks change too. We move from spritzes and bright cocktails into mulled wine, port and creamy drinks like Snowballs. 
Even my mother, who doesn't really drink, would treat herself to a glass of Baileys in the evenings over the festive period. The notions of treating and indulgence are key. Cream liqueurs are decadent drinks, I mean when else would you drink a glass of cream? 
Baileys have tried to bridge the seasonal gap with the launch of Baileys Colada, "the perfect treat for all your summertime occasions". I find a little odd not being made with rum, while they have also acknowledged the more health-conscious among us with the Deliciously Light expression, boasting 40% less sugar and calories. This is amongst a wealth of flavours from Apple Pie to Red Velvet in an attempt to diversify and de-seasonalize. The verdict is still out as to whether mainstream drinkers will go along with it though.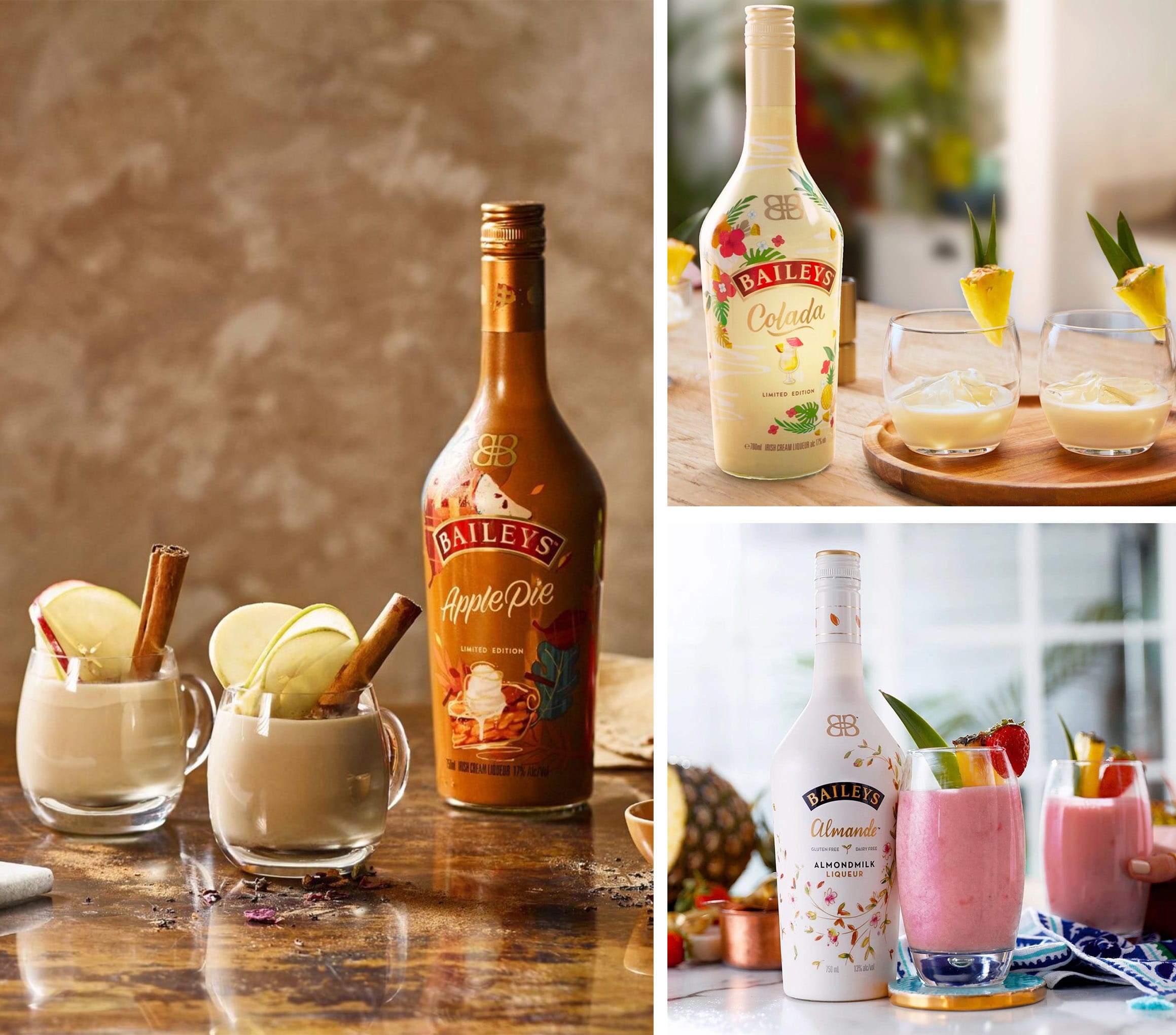 Is Cream Liqueur's health perception an issue?
When it comes to cream liqueurs, the term 'everything in moderation', comes to mind. They are essentially calorie bombs, laden with delicious self-indulgence, "Oh go on, just the one." 
In recent years have been observing a growing focus on health. Social media is bursting at the seams with ads for supplements, diets and workouts and we are bombarded with photos and videos of dedicated gym-goers flexing incredible physiques that seem difficult to achieve, unless you can work out for four hours a day and eat like a bird. The resulting effect is exponential growth in the 'No and Low' categories and hard seltzers, promising a boozy drink for less than 100 calories a can. 
Considering this, cream liqueurs shouldn't be doing so well. They weren't for a while, and for health-related reasons according to this 2018 article on How To Make Cream Liqueurs Trendy Again. However, things have improved. There are more and more being made. There may be a hard seltzer crowd, but there's a hard milkshake one too.
There's a Cream Liqueur resurgence underway
So, why are we seeing more of them? Where is this interest coming from? Well, whilst there is a plethora of fitness-focused superhumans on the internet that encourage us to look after ourselves better, there is also a whole host of drinks enthusiasts sharing incredible photos of beverages with the message, 'look at this beautiful thing, don't you want it?', and that is a powerful thing. 
Figures from the WSTA for 2019 showed sales of cream and non-cream liqueurs peaked at £1.3billion in 2019, a 4% increase. And, the WSTA said they believed it to be due to the growing trend of 'Instagrammable cocktails'. I would also add that the boom in craft spirits is leading to a generally higher quality of drinks being produced. And I'm seeing some rather creative flavours, ones that riff off the Pina Colada, or coconut and pear, or raspberry, chocolate and African baobab. Love them or hate them – it's hard to deny that it's all getting very exciting.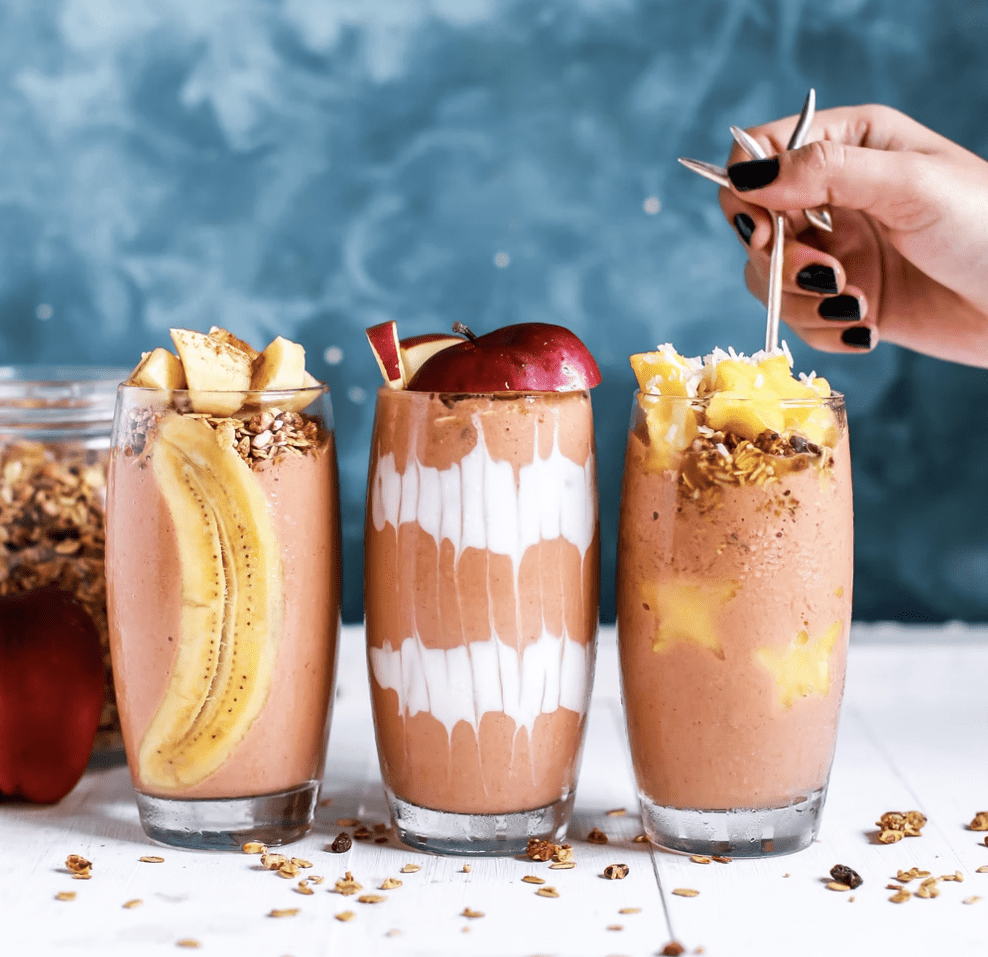 Why make them?
But why make them at all? I was posed this question recently and it was difficult to answer. There is clearly a limited customer base and a strong seasonal swing in interest. But equally, those that love them, really love them and they buy a lot of it.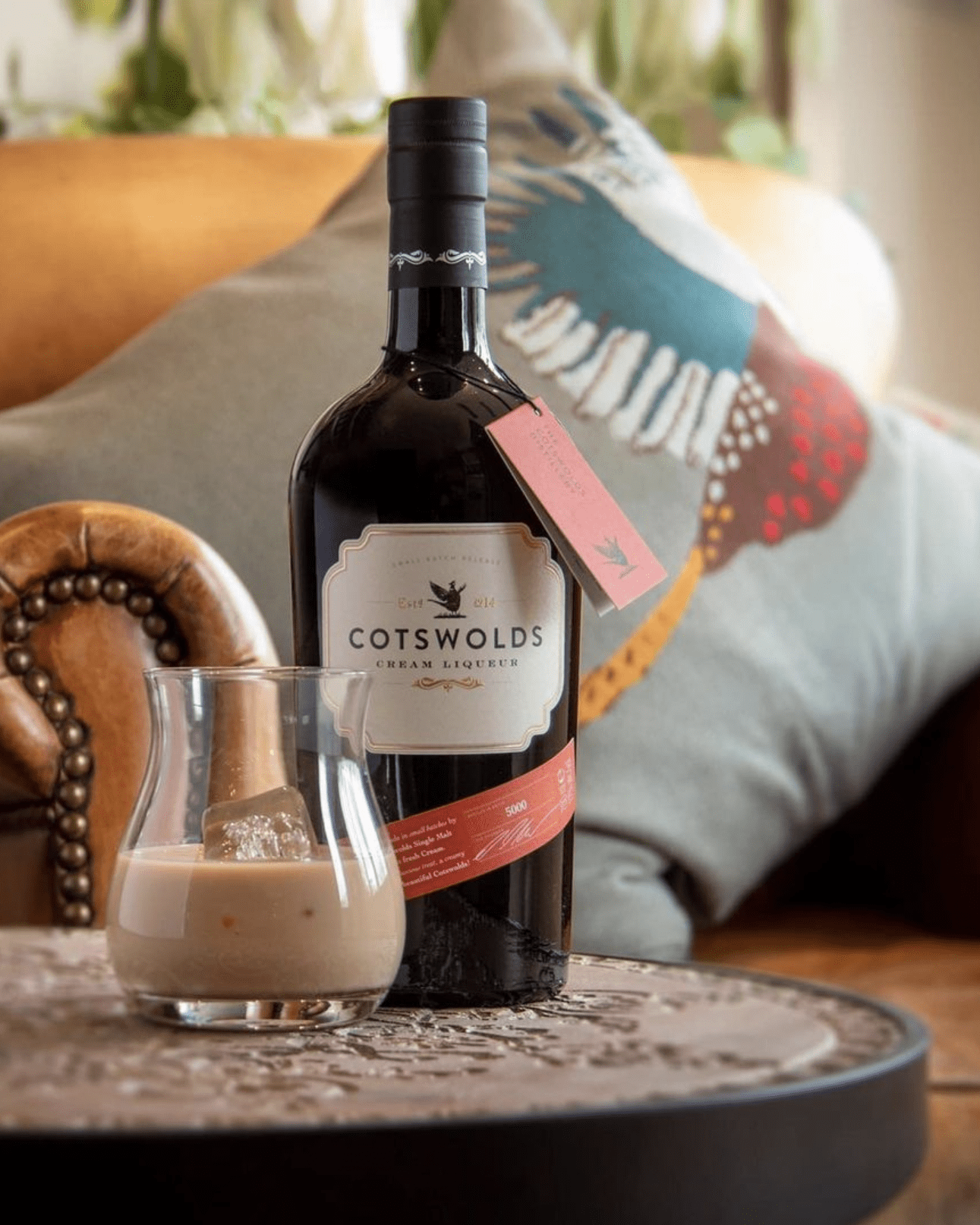 I caught up with Alice Pearson of Cotswolds Distillery to ask. 
"Creating a Cotswolds Cream Liqueur made sense for us for lots of reasons," she says, "firstly, it was an opportunity to showcase our New Make Spirit in an interesting way long before the release of our Single Malt whisky. Secondly - it also provides an offering for those looking for a truly indulgent and slightly sweeter tipple from our range." 
This is a drink with a purpose. Cream liqueurs can showcase a different facet of the spirit, and one that appeals to an entirely different audience to those who sip a dram of neat whisky in the evening.
Vegan alternatives are on the rise
Another interesting evolution is the emergence of vegan cream liqueurs. I recently tried one that was made with avocado instead of cream, (Abacaty, I believe). And I have also recently discovered Panther Milk, a drink made in Glasgow based on the Spanish cocktail Leche De Pantera.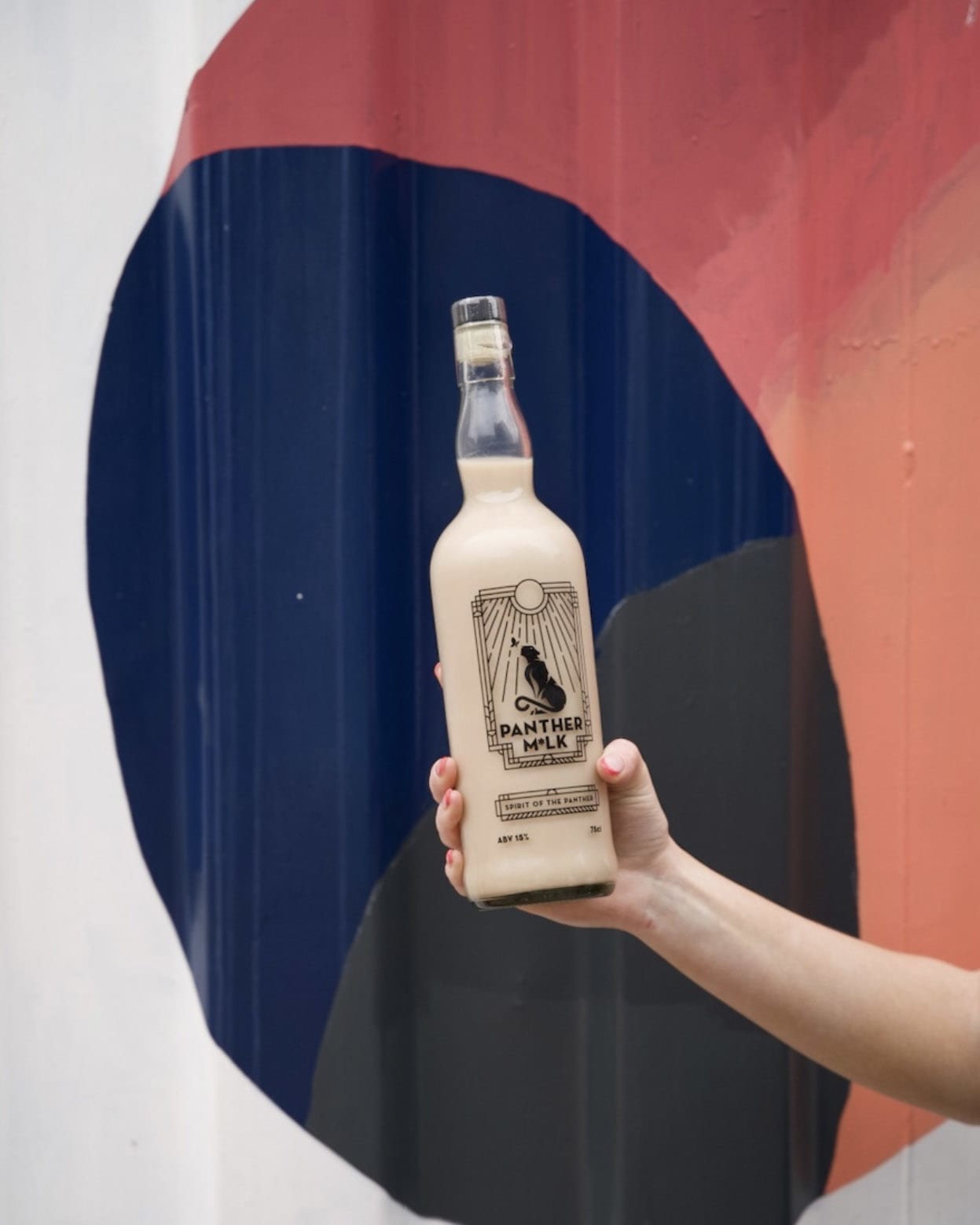 The drink is a blend of gin, rum, brandy and oat milk which sounds a little out there, but I have tried it and it's darn tasty. 
Paul Crawford discovered the cocktail whilst out in Barcelona for an event he was running. There is a long and fascinating story behind it, as published by Vice in Glasgow Is Going Crazy For A Bar That Only Serves Milk, way back in 2015. 
After the incredible public reception, Paul realised the interest was there to launch it as a brand. He focused on an easy drink. "The liquid is sessionable, there's less of a cloying feeling. It's a nod to the cocktail, the way it's served over there is in a bottle to be shared, like a wine." Or two policemen sharing a bottle of Baileys perhaps? 
Paul is looking at getting the vegan society trademark shortly. I was curious as to stability and shelf life and it seems I'm not the only one. "As it is 15% abv and technically a liqueur, it doesn't need to be shelf life tested but I'm doing it anyway as it has milk in the title and it's good to have microbiology approval." The drink has so far been confirmed for 6 months opened and unopened, not a bad shelf life at all. 
Flavours aside, what's interesting here is how Panther Milk appeals to an entirely different audience to traditional cream liqueurs. It's up and coming. It's got a strong branding that's simple and modern and it's caught on like wildfire in just a few years. 
What does the future hold?
It's difficult to tell what the future is for the cream liqueur. No doubt, the craft movement has led to a wave of high quality, creatively made drinks, but will they stick around? 
Whilst drinkers right now are spoilt for choice, I can't help but think that that the wave will eventually roll back and the majority of drinkers in the UK at least, will stick to cream liqueurs as a Christmas treat. 
However, I can't help but feel that there is also a chance, a quite wonderful chance, that this thick, white wave will have made some ground. For nowadays, these products have social media on their side. And, people will champion a product they like and with that promote it to the masses. Just like any other drink, if you have an interesting idea and you do it well, then there is a space for you to grow a following. With that come the sales…