Rum is an amazing gift for Christmas for many reasons. 
Namely, there really is something great to suit any budget. There's a big variety of brands to suit a recipient's preferred aesthetic and an array of flavours you can lean on to find the perfect present. You can tap into the romanticism of a region, the legacy of another and most of all - you can make some AMAZING cocktails with what's in the bottle. What more could you want!?
Here's our guide with some of the highlights of the Rum world.
Rum with purpose
I've made it my mission to try and inspire people to look further into what they are buying into, not just what they are literally getting as they add a bottle to basket. To get you all to place a value on things that go beyond flavour alone.
Buying something is an endorsement of what it stands for and directly supports those who make it and their values; for better or for worse. So, for those with conscious consumption on the mind and if you care about the 'who' and the 'how' behind the liquid in your glass – what's out there in the rum world? 
Thankfully, quite a lot! But have a look at the likes of Two Drifters Rum and Equiano Rum to start off.
Equiano blends rums from Africa and the Caribbean together to create both of their expressions. The Light Rum is as the title suggests - light in nature with a taste of ripe sugarcane, backed by tropical fruit and citrus peel. The subtle sweetness of exotic fruits builds as you sip before spice closes the show. It's easy going. 
The Original leans into bold flavours of well-aged rum, bringing a warm toffee and butterscotch hit before brown sugar lingers. Between the two, you've got most drinkers covered in terms of gifting, and with a little thinking you can pick one or the other to match the intended recipient. What's really cool is the added bonus that they work with Anti-Slavery International and donate 5% of company profits to ground-level freedom and equality projects annually. It's a gift that keeps on giving.
Made over in Devon – Two Drifters is a rum producer so focussed on furthering the conversation around sustainability. It's fair to say that right now, they are casting a huge influence on how those in the drinks business think about the production and how producers can reduce their carbon footprint. It's all made from scratch too, making it a truly British Rum. 
Process and bigger picture aside - my favourite in the range is the Overproof Pineapple (rich with fruity pineapple, salted caramel and crème brulée) as I think it's loud and makes for a tasty Pina Colada. 
I like that you can engage with it as something that's fun and tasty which you can use like any other rum as it stands as a product on its own merit. You can just trust that a lot of conscientious decisions and process was involved making it and that you can just crack on and enjoy it.
Limited editions and special releases
If you are looking at a gift for a genuine rum fanatic, chances are that you've missed the opportunity to snag a limited edition Foursquare or other cult release this year. The likelihood of a big name drop between now and Christmas is low. So, you need to look at ranges that have that as part of their core raison d'être. 
Welcome, SBS, a series of single barrel rums from all over the world. The parent company, 1423, source the rum directly from distilleries or from a rum broker, who send the barrels to Denmark where they are stored at their warehouse. They then mature them until ready for bottling and release them as single barrel expressions (thus the name SBS - Single Barrel Selection)
1423's aim is to release rums that are full of character and that showcase a specific process, or region, or a particular profile that the original distillery is known for. 
All of that detail is included on the label and there have been around 50 releases to date, so not only can you can delve into a lot of detail you can expect there to be few on offer at any given moment. If you know a thing or two yourself and are buying for a connoisseur with a particular preference when it comes to their rum, you can get quite specific and unique releases that match what they love.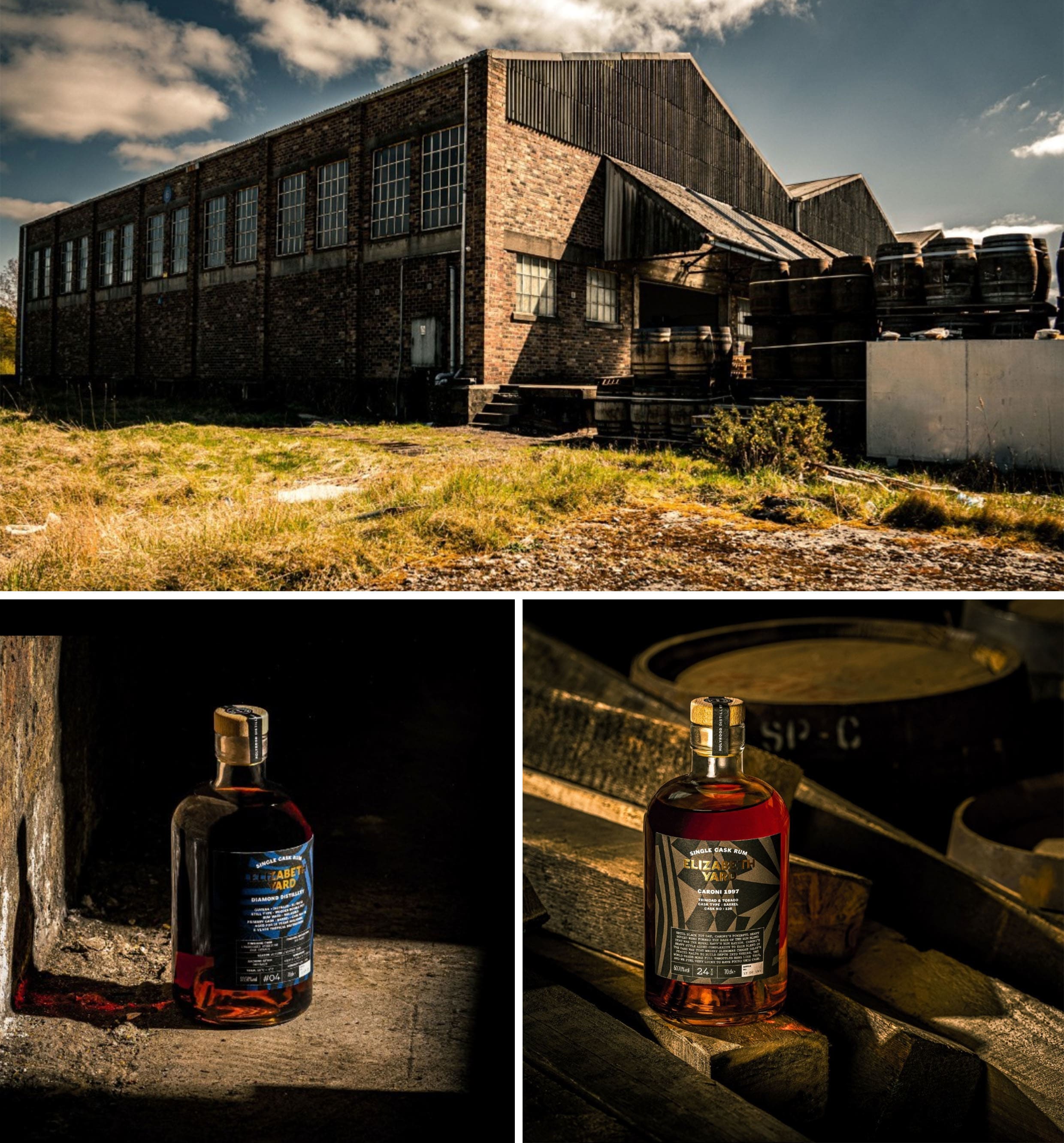 Similar in concept is Elizbeth Yard, from the team at Holyrood Distillery. 
The rum range is named after the location of the warehouse - Royal Elizabeth Yard – which was built in 1946 in Kirkliston, West Lothian. It's a space that has quite a rum history too…
It was a Royal Naval Victualling Depot and the unit that they store the barrels was the former rum store for the fleet's daily rum ration. After a 50 year gap - rum maturation returned there, when the team imported small parcels of rum sourced from across the rum world and re-racked it for finishing (which means transferred them into new barrels for those not au fait with the lingo).
As with 1423, the Elizabeth Yard range is filled with unique rums, each different from the next and allows for some quite tailored gifting for the person you have in mind. 
Lesser-known names (for now) 
There are so many rums making their way onto shelves at the moment it's hard to keep up. Two of them who are starting to gain some traction are Canerock and Cape Cornwall.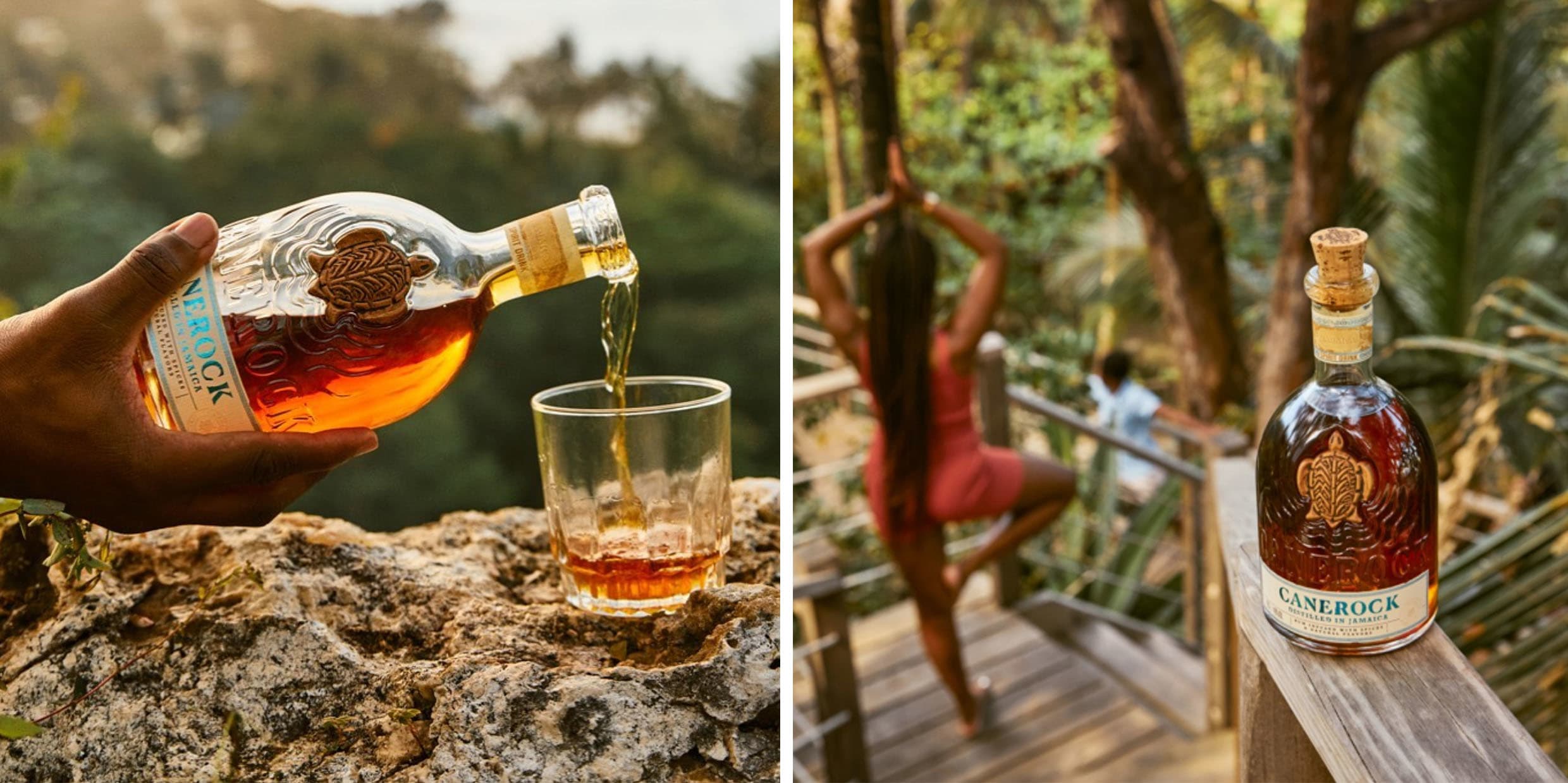 Canerock's a fruity Spiced Rum from Maison Ferrand (the producers behind Plantation). They've made this rum by taking Jamaican rum and infusing it with a blend of fruit and spices including vanilla, ginger, and coconut. 
You can expect a big dose of vanilla, coconut and fresh pastries on the nose before caramel, dried fruit and oak take over to taste. The allspice meets clove infusion really lingers on the finish. A great one for Spiced Rum fans!
Cape Cornwall is built off the legends of smugglers and stashed rum stores of the 1920's. Legend has it that to avoid high government taxes, rum and other goods were often smuggled into Cape Cornwall by boat and stored in a farm building known as "the Wink". The producers behind this trio of rums now use that very same building to lovingly age, mix, spice and bottle their specialist offerings. 
Is it true? Maybe. Does it matter – no. The rum is nice and if you are looking for a gift with a bit of folklore and a lot of tastiness, look no further. 
Agricole lovers
If you are buying for someone else and reading this without any knowledge of rum and don't have a clue about the intricacies of the category - Agricole is a style of rum. If they say that they are into that (or you can see it on other bottles on shelf that you know to be their favourites), pick more of the same.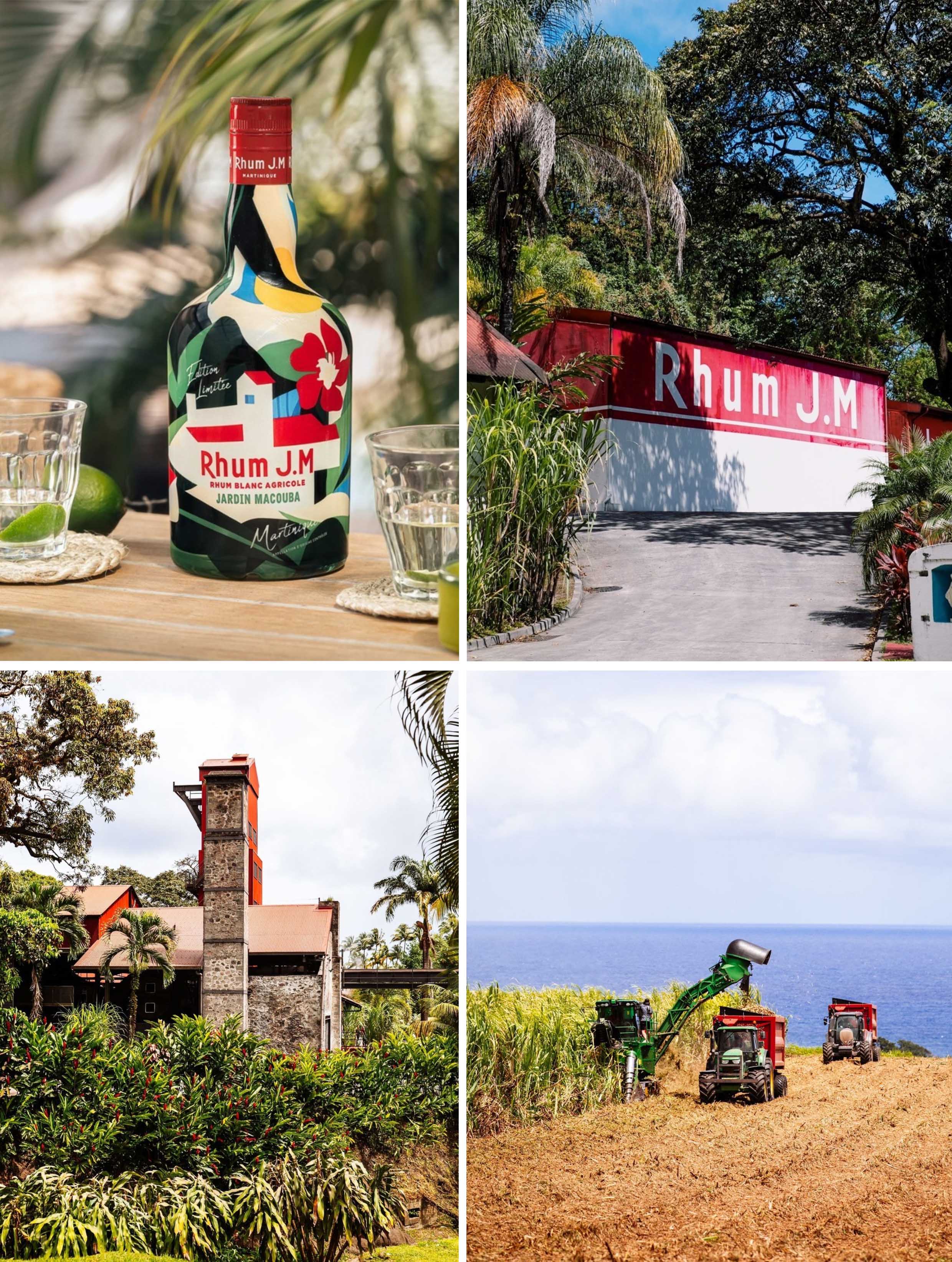 Agricole rum is made from the cane juice (as opposed to molasses). Typically you can expect herbal, lime leaf type aromas and a grassy profile, and for the producers to be from a French speaking county (likely former colonies). Sure, that's a sweeping statement and it's not always the case, but as a rule of thumb those facts will lead you to where the bulk of the action is taking place and what's getting bottled.
If you have an Agricole fan in mind - Rhum J.M Blanc is superb. It's generous in its flavour and lives up to all you'd expect from the style – from geography (Martinique), a highly respected producer who place an emphasis on quality (Rhum J.M's production is entirely estate-grown from cane to bottle near Mont Pelée volcano), higher ABV (it's 50%) and makes for great cocktails.
Spiced & Flavoured Rum 
Spirted Union Coconut does exactly what it says on the label; rum plus coconut in unison. To make it, the base of a Belizean rum is blended with toasted coconut flakes, organic coconut water, raw Peruvian cacao & Madagascan vanilla. 
It's creamy, rich in mouthfeel and captures both the fleshy coconut and the woody, nutty elements. The vanilla and cacao add extra depth (as does the rum) – making drinks far more complex than meets the eye. 
Discarded Banana Peel is a rum I truly love. Put the ethos of Discarded Spirits aside, which is inspiring in its own right and may be what draws you to the brand, I'd recommend this on taste alone. 
It's an overtly sweet, Flavoured Rum that's made by infusing Caribbean rum with banana peel, creating a rich, banoffee pie character throughout. It's so indulgent and it feels naughty. Literally – it busts with banana bread and treacle finishing with crystallised ginger and makes for a decadent treat alongside puddings.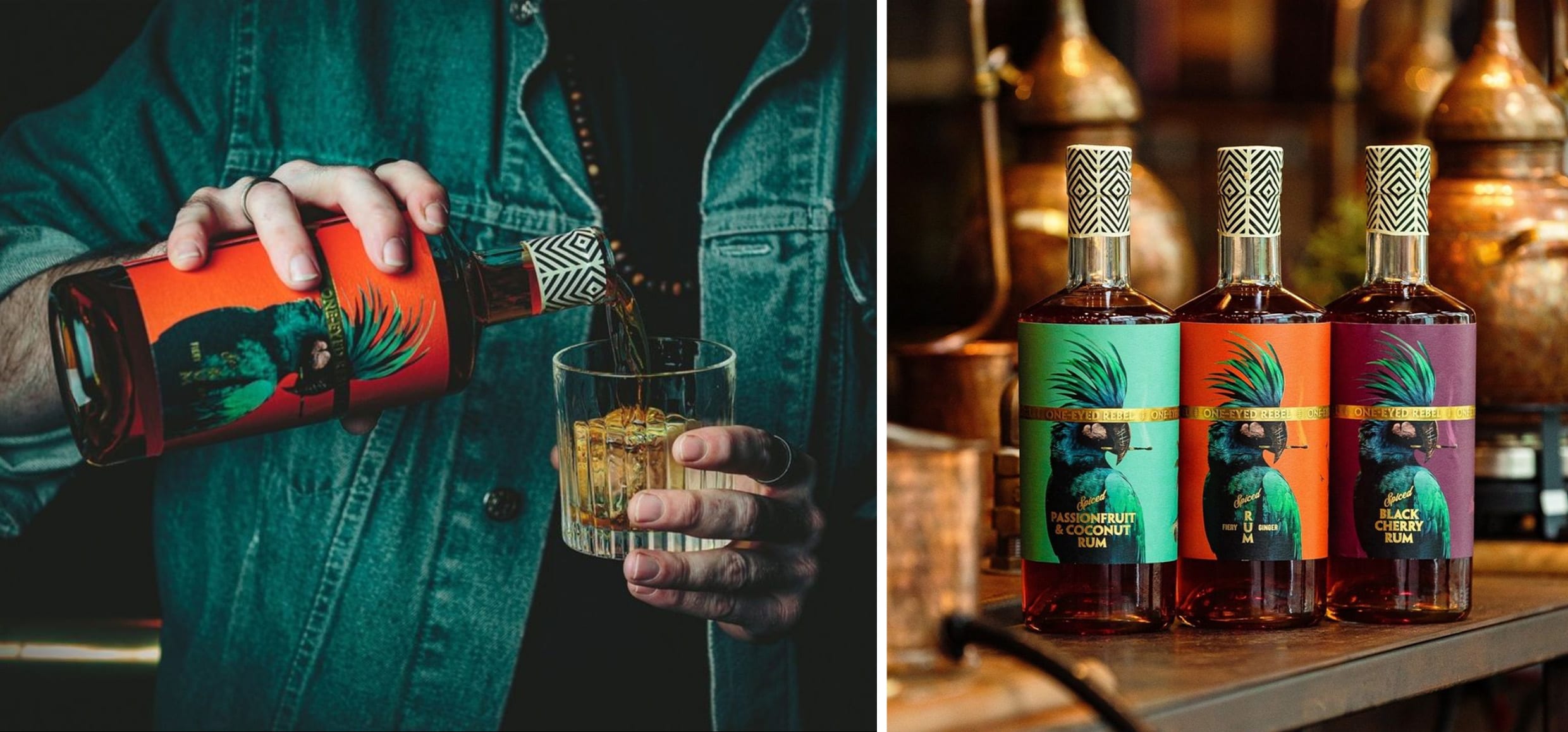 One-Eyed Rebel is a sweet and sizzling Spiced Rum from Spirit of Manchester Distillery. In their case, they take a blend of ginger, vanilla and cassia to create a complex and characterful rum. That fiery ginger looms large while cassia adds heat to the finish – good for drinkers who like to make simple serves like Rum & Coke or Run & Ginger but want a bit of extra depth compared to the usual.
The branding is cool too, making it a wow factor gift to unwrap (as other the other two expressions in the range). 
Pick it for the bottle, stay for the rum
Don't pick a book by its cover may still be true to literature, but it's old hat when it comes to booze. The bottom line is that we are all influenced by what a bottle looks like and when it comes to Christmas, it matters. You need the juice to excel, yes, but you also need it to look the par too.
There are two that spring to my mind above the rest of the pack.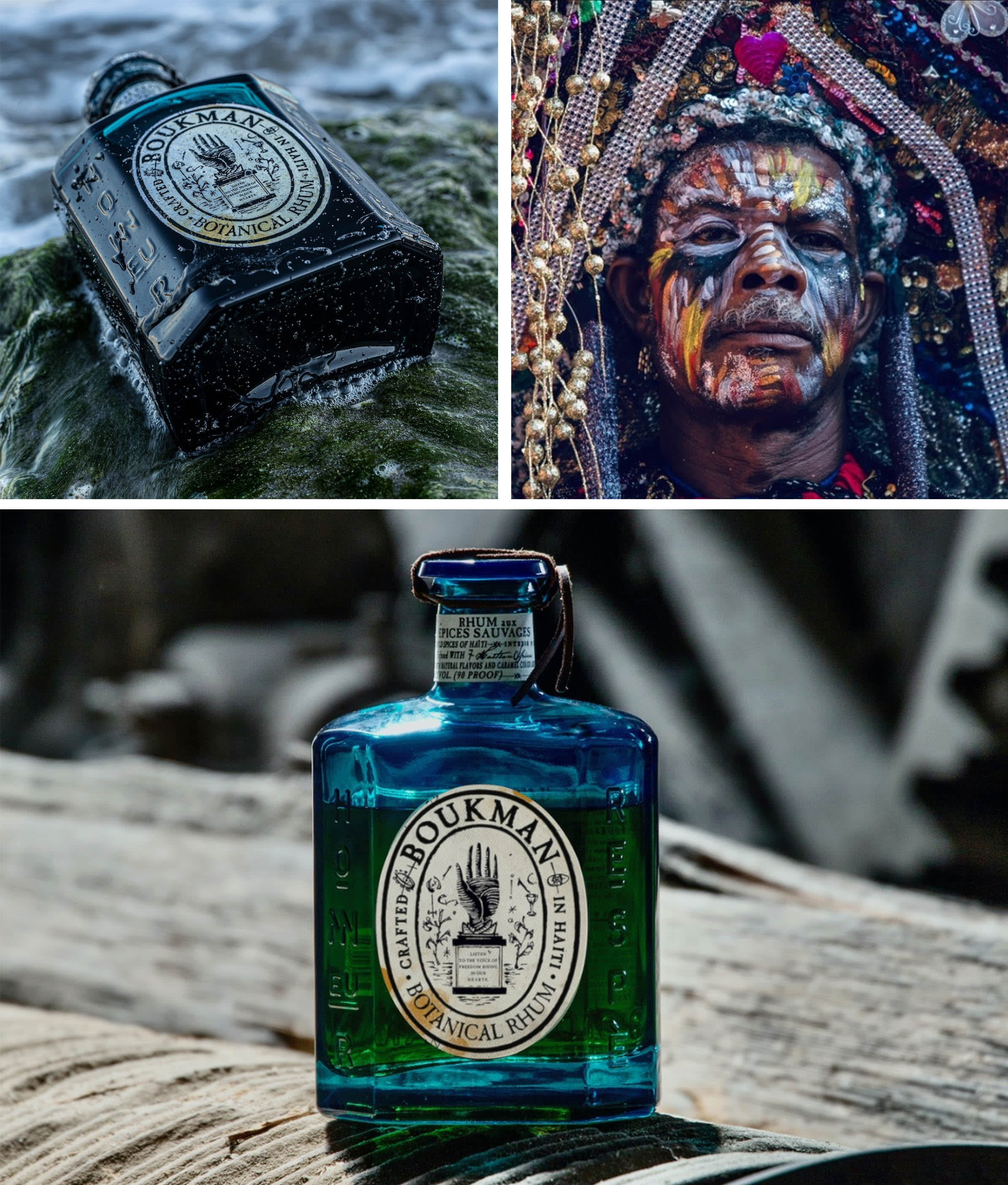 Boukman Botanical Rhum is derived from two of Haiti's best rhum areas, the rich canefields of Croix des Bouquets in the south and the northern cane fields around Cap Haïtien, scene of Dutty Boukman's rebellion.
They blend distillates from both terroirs and then infuse it with botanicals (such as bitter almond, cinnamon, clove and allspice) as well as barks (bois bandé, zou'devant, campèche, bois cochon, oak). Many of these ingredients are native to Haïti and foraged in the wild and the result is a dry, intense, and complex spirit with an elegant finish.
From one island known for distinct rums to another, Eminente embodies the rebirth of ninetieth century Cuban rum, and elaborated by César Martí, the youngest Maestro Ronero on the island.
If you are into Cuban rum or just like understanding how something can harness a region's personality, Eminente's blend is quite cool. It's made up of 70% aged aguardientes (of a minimum 7 years), one of the highest proportions among all Cuban Rums. 
They come from both sides of the island – taking Occidente (or Western-style) rums made near Havana; which tend to be intense, dry, punchy as well as Oriente (or Eastern style) rums from the opposite side of the island; which tend to be fruity and ideal for sipping. 
The combination of the two styles is what makes Eminente a versatile rum - ideal for both mixing and sipping. The textured bottle is as nice to the touch as it looks too – it's a tribute to Cuban crocodile.