So long a polarising spirit, Tequila and Mezcal is now one of the trendiest spirits and a conversation starter for all the right reasons.
Drinkers are discovering the culture behind the spirit, the spectrum of flavour you can find within Agave and just how many intricate processes there are in the making of each drop. And the cocktails! Oh how we have all come to love the Paloma this year. 
More than ever, the type of agave and its cultivation has become a focal point, with single varietal distillates and nuanced blends being honed to stunning effect by Mezcaleros intent on showcasing regionality and their own artistic sensibilities.
Put simply, there's lots to pick from in the world of Agave and some fabulous gifts to get a discerning drinker. 
Flavoured Tequila
Slowly but surely, a new world of flavours is sneaking its way into the realm of agave, and we have already seen a fair few trailblazers begin to turn heads. 
It might not be for the purists, but for those buying for an avid agave aficionado and looking to challenge their typical tried and tested Tequila and Mezcal, here is what you need to be looking out for. 
Coming in at number one, Dangerous Don Mezcal has not one but two outstanding flavour variations that have been on our radar ever since their release. Try wrapping a bottle of Dangerous Don Mandarina, a brilliantly bright and citrus forward Mezcal as a gift this year. It balances cooked agave with zesty mandarin and soft citrus, but take it from us, this is nothing like your typical overly sweetened tipple. Expect fresh agave sweetness, alongside the typical vegetal grassy notes. The citrus elevates it, but it's Mezcal and at it's best in a Negroni.
Meanwhile, if you want to move away from agave's subtle side, Hacien Pineapple Tequila Blanco is as fruit-forward as it comes. There's nothing subtle about it. If you've signed up for pineapple, you're getting pineapple. Fun and fruity, with a layered tropical twist, their Blanco tequila base is infused with sweet, aromatic pineapple to serve an easy-drinking, naturally flavoured drink. 
If you're buying for those who wear their sweet tooth proudly, Cazcabel Honey Liqueur infuses real Manuka & Yucatan honey with their Tequila Blanco for THE sweet treat. 
Cazcabel as a brand is trending for a reason, the range has a lot of quality so if honey isn't the one for you, check out their coconut and coffee liqueurs and be sure to serve them chilled to really bring out their full potential.
Ready to sip and savour, straight out of the box 
Let's really pull the ribbon on Christmas and deep dive into the gifts that do all of the thinking for you. The kind that take the hassle out of an occasion and that can be enjoyed by anyone irrespective of their cocktail making skills. 
If, by no fault of your own, you've been elected host this Christmas or have offered a helping hand doing damage control, it's the mess everywhere that can often dampen the festive spirit. Why not nip it in the bud?
The likes of Black Lines Bottled Cocktails can bring the flavour, quality and convenience to Christmas. Just add ice and you're ready to go, their Paloma and Spicy Tommy's Margarita stays out of the way in the fridge and behind cool contemporary graphics, they are exceedingly refreshing. 
What's the harm in passing on the Bucks Fizz for a year and trying something different and impressively tastier at that…
2 in 1 Gifts
For those who have branded themselves as the ultimate gift-giver of the season and the one who everyone is excited to receive a present from, this one is for you. 
If you love both agave and art, Tiempo Tequila Reposado Cristalino is the novel answer to both. Not only is it an easy-sipping Cristalino that boasts softly-buttered agave and subtle oak on the nose, but each bottle is also packaged in a limited-edition hypnagogic box. 
If you thought it ended there, think again. To celebrate Tiempo's journey each box includes a surrealist A4 design, by graphic illustrator Alan Berry Rhys, printed on recycled paper made from waste fibres of the spirit industry. Who said Tequila had to be a guilty pleasure?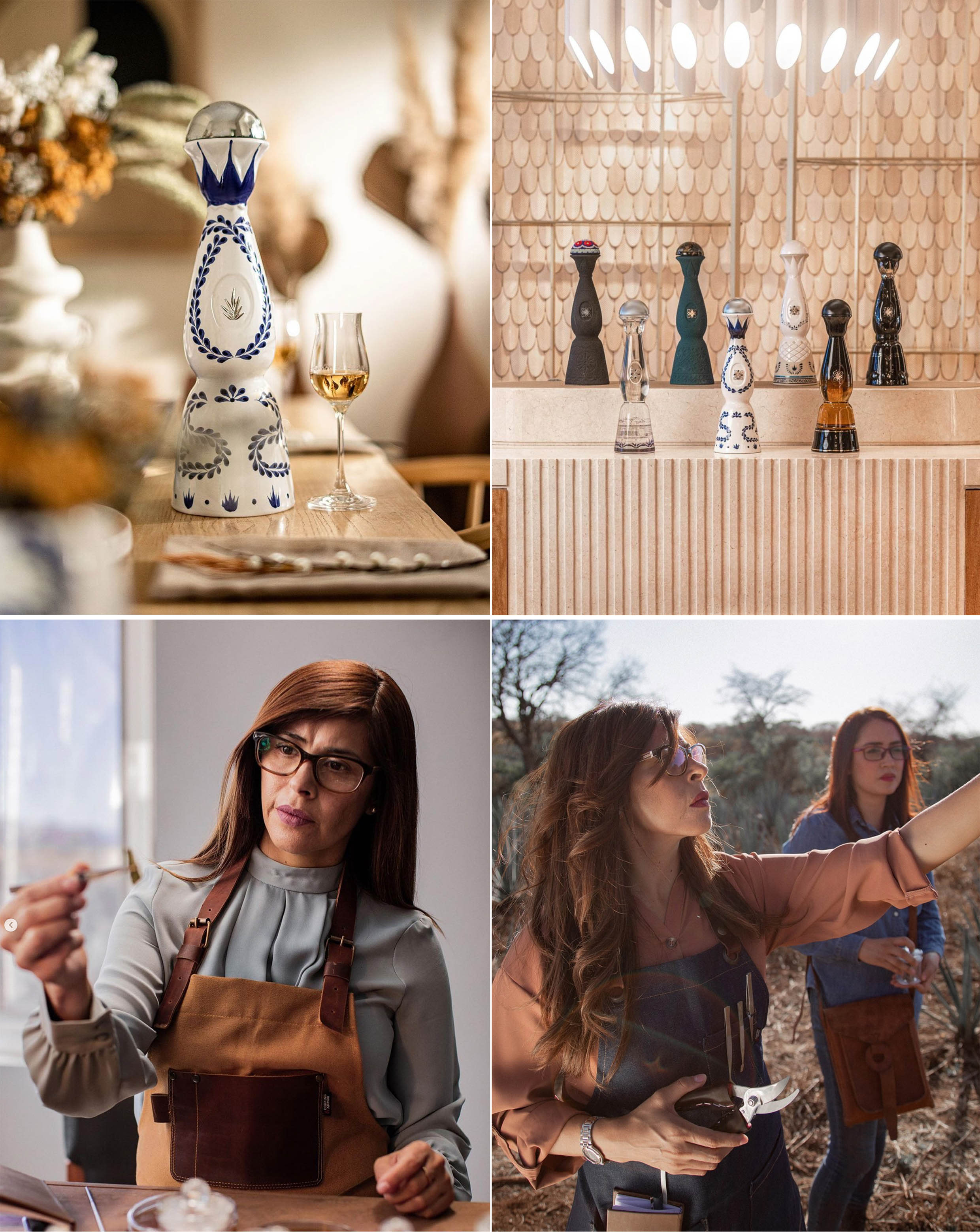 Now it's time to bring in the big guns. 
Clase Azul was the viral sensation of lockdown and one you see creeping in the background of many youtuber and celebrity house tours. But this is NOT a celebrity tequila and nor was it created for virality. Instead, it is intended as a faithful representation of agave and a celebration of Mexican culture. The story behind the process – from a specific yeast variety to give certain flavours in fermentation and their Master Distiller Viridiana Tinoco is worth looking into too. 
Between their Plata, Reposado, and Gold Tequila and behind the incrementally heftier price tag, this is a gift within a gift. Bottle turn vase? Sure!
For the Mezcal Enthusiasts 
If you're buying for those already familiar with Mezcal's complex taste, you'll always have a niggling doubt as to whether you've picked the right one. Anything too generic and it may just find its way back to you in pass the parcel. Too crazy and with those big herbal fermented notes and overbearing smoke it can be just impossible to get into… 
So, let's have a look at the Mezcal's that's not just for Christmas. 
A lesser-seen combination of agave varieties that's brought together in Don Amado's Tobalá and Bicuishe Mezcal will be a welcomed surprise come Christmas Day. 
On the nose you have rich aromas of roast agave, salt citrus, with notes of lactic fermentation. To taste, it combines the woody Bicuishe with the sweet minerality of the Tobalá. The result is a spirit that combines the best of both worlds and acts as a great conversation starter about the endless possibilities of the spirit and agave's similarities to wine (and all their grape varietals).
If you're on the hunt for authenticity, Corte Vetusto Mezcal is a very special contribution to the category. Cooked in conical earthen ovens, milled by Tahona, naturally fermented and distilled to proof from ancestral clay pots – this offers everything you can think of when it comes to craft production. 
The Espadin is delicious, while the latest edition of their rotating batches of limited-edition Ensambles is made of equal parts Espadin, Tobala & Tepextate – a truly outstanding mezcal.
For the Mezcal enthusiasts who love to stay up to date in the weird and wonderful world of Agave's current affairs, why not take a look at this year's award winners? Taking home IWSC's 2022 Agave Trophy in September was El Recuerdo Mezcal Joven, so if you're looking for that stamp of approval, this is it. An incredibly tasty Mezcal from an established producer that's internationally renowned for its quality. 
For the Tequila Enthusiasts
Let's jump back into Tequila for a second and explore agave's huge flavour spectrum and how to pick the best for the discerning drinker you have in mind.
A hugely admired 100% Agave spirit with notes of citrus, cooked agave and buttery vanilla, Fortaleza Blanco is a true aficionado's tequila. It's produced in small batches right down to the handblown bottles. 
Taste wise, it's a great example of tahona-milled tequila, gift wise, it's the kind of wow look and feel that will make you unwrap the rest in a hurry.
For those seeking balance between innovation and authenticity, ArteNOM Tequila is a brand to look out for and personally if there's an expression that will make the difference between a good and a great gift, I would go for their Repo. 
Using a unique and extraordinary tradition of fermenting the agave mash with field-extracted wild yeast – this Reposado displays impressive agave terroir. One to savour, not shoot. 
When you do, you get vegetal chapparal and roasted sweet potato wafting up on the nose and to taste, salted vanilla, allspice, and roasted agave. The oak lingers but the emphasis here is still on the agave.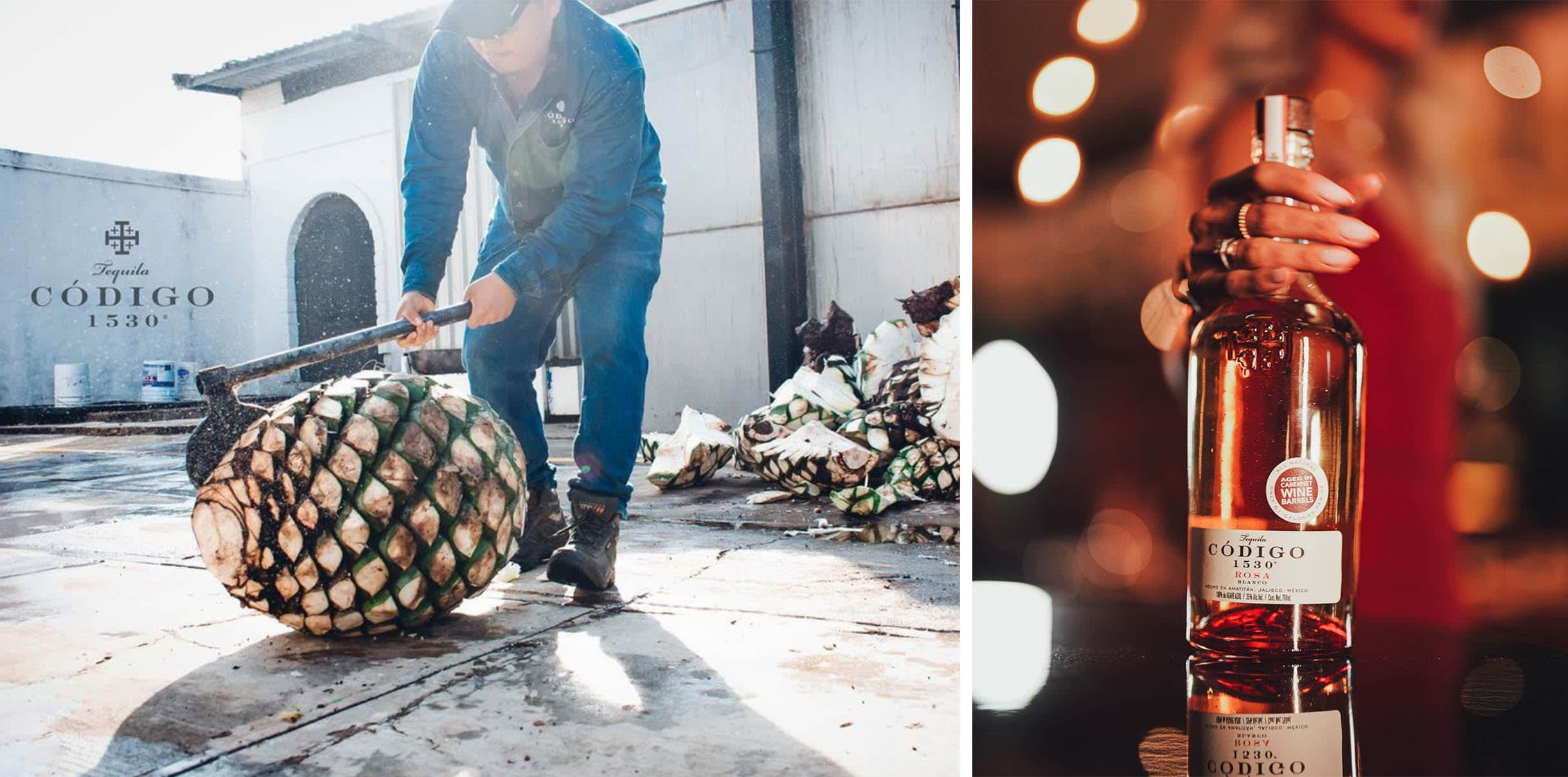 Another brand having a massive year is Código. Their 'pink' is always a favourite at this time of year and not only does it look the par, it tastes like it too. Código 1530 Rosa Tequila begins life as a Blanco before resting for one month in un-charred Napa Valley Cabernet French White Oak wine barrels. As a result, the pink hue brings floral citrus to the table with a soft and subtle display of Cabernet on the finish. 
Going all out in the Spirit of Christmas
For the agave enthusiasts that just can't seem to get enough agave in their life this - why not book them (and yourself of course) into La Piñata!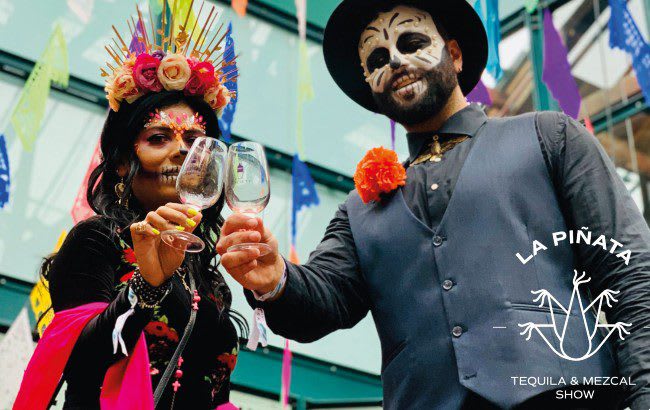 Our Tequila & Mezcal Festival is a celebration of Agave spirits Mexican culture and an opportunity to taste some of the best Tequila and Mezcal side by side. It's a day of Agave tastings, Mexican food and music, masterclasses, cocktails and authentic craft stalls. 
If you sign up to our email now, you can be the first to hear about our 2023 ticket releases due to drop in the next couple of weeks. But as a little side note – go quick once the news breaks, 2022 went down an absolute storm!
Secret Santa Ideas
For those looking to get creative for secret santa inspiration this year, why not throw in a few fun little gifts? Add them with a couple of miniature bottles and it's a thoughtful gift that won't break the bank nearly quite as much. 
The wheels carry on the theme of spirits education and fun exploration. They are designed for those who love Tequila but find it hard to describe what they are tasting. 
The Tequila Tequila Tasting Wheel is filled with descriptors, adjectives and flavour groups, and specifically designed to help you articulate the flavours in your glass. It's not a generic flavour prompt - it's been written and divided up into specific sections for use alongside Tequila and Mezcal.
By using all three layers, you'll be able to build up a more complete description and improve your skills at identifying all the nuances agave spirits contain. 
Alternatively, if you're known to throw in a little personalisation at Christmas why not make your own salt pouch? 
If you're gifting for someone who can always be persuaded by a Margarita or any cocktail with a salt, sugar or chilli rim, take this as your cocktail inspo this festive season and create your own little jar or pouch to sprinkle round the glasses. 
Home made cocktail salts are so easy to do, all you need are a few ingredients, some creative thinking and a pestle and mortar. 
Just keep in mind practicalities - you need a combo of finer crushed parts and flakes to make a good rim on a glass, and remember the likes of chilli and citrus take a while to infuse into the salt as you need to do it dry to maintain the flakes and not create a saline solution.