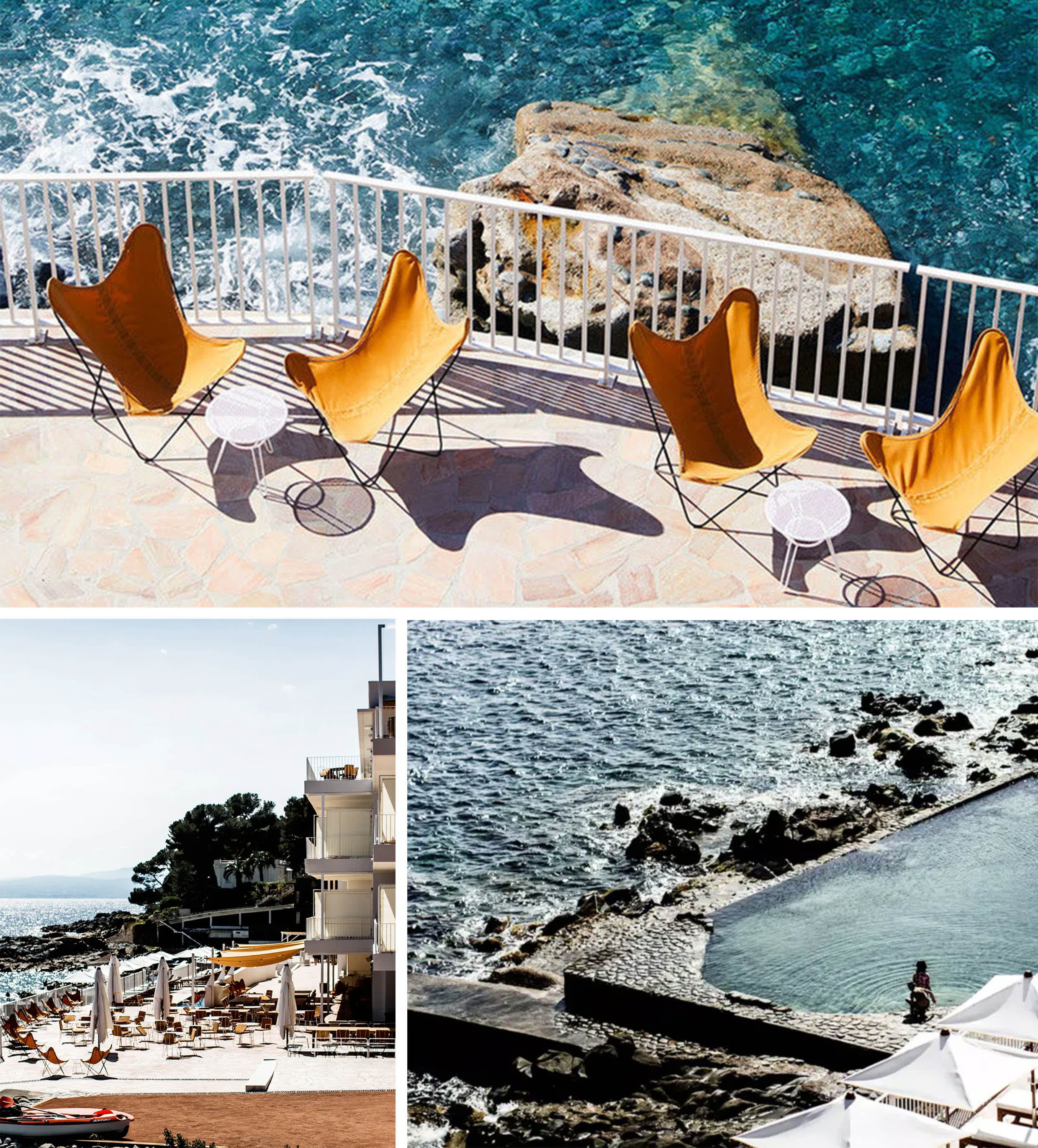 What is a pre-batched cocktail?
The idea of pre-batching is simple, you pre-make a cocktail and bottle it up so that when you want one you can just serve it straight from the fridge. 
Doing it well however, and doing it in a way that's actually an upgrade to the alternatives at your chosen destination requires a little consideration. 
Why do it?
Put simply; convenience and money. For those headed to a hotel, there's almost always going to be a bar of sorts and that's great. Some of the most iconic bars in the world are hotel bars, while some drinks are at their best when you are actually sipping them in a bar, enjoying the atmosphere and taking it all in. Or poolside. Or by the beach, or just brought to you in the perfect glassware with a side of snacks and a beautiful view. 
Pre-batched drinks aren't "instead of", they serve a different purpose. 
For hotel-goers, they're for the times you want a drink on your balcony, or while getting ready to go out, or as a nightcap. It can be a lot cheaper for you to simply pour something over ice, than it is to bring something up from the bar. 
Pre-batch cocktails mean you can dodge the low-grade booze options in the mini-bar and sip on something you know will be delicious and made to your specific tastes. It's such an obvious idea that many of the very best hotels have ready-to-drink offerings in mini-bars already - so why not just bring your own instead?
Meanwhile for those who go self-catered it's more about convenience than cost. If you feel like having a drink there and then, it's already sorted and no faff required. The added bonus? By making your pre-batched cocktails into a pouch you don't need to carry all the heavy bottles either – it's good to go, perfect every time and fast so you can get back to relaxing.
When making one, beware what's perishable.
Don't pre-batch recipes that require lots of fresh juice or highly perishable ingredients. 
They'll go off, separate and it's just not worth the hassle. Booze forward cocktails work well. Think Boulevardier, Negroni, Martini, Martinez, Old Fashioned, Americano, Sazerac etc.
Citrus juice deteriorates quickly when added to cocktails so use cordials or liqueurs instead (and adapt the recipes to suit). Alternatively, you can add citrusy elements by infusing dried fruits into the spirit rather than using fresh fruit or juices. Tea, herbs and other ingredients can also add depth too while a sure-fire way of adding in some "zing" is by making infused syrups rather than just using plain sugar syrup.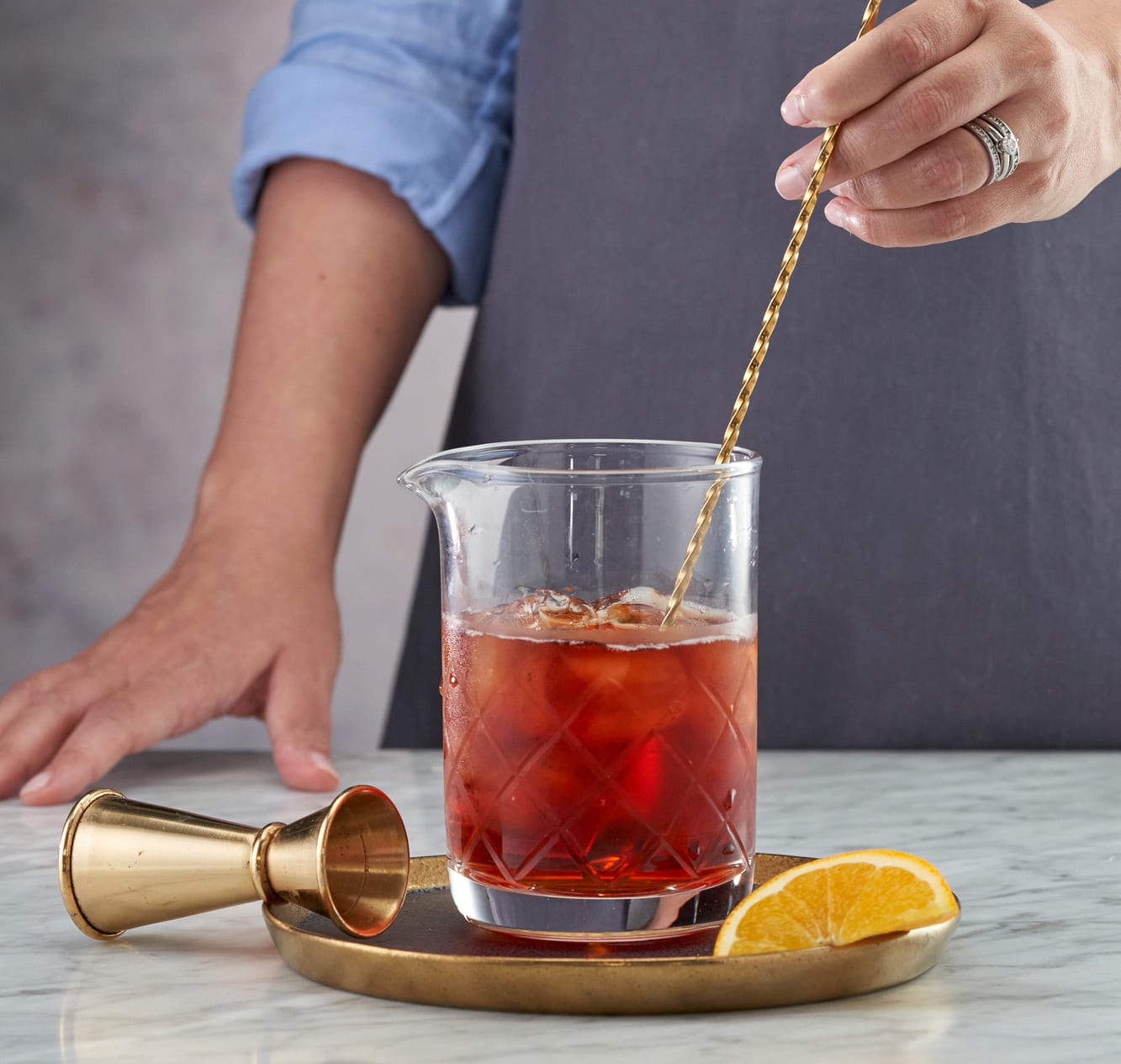 Should you dilute a pre-batched cocktail before batching?
If you know you are going to drink your pre-batched cocktail over ice, then skip ahead as you can keep it boozy. 
However, if that's not the way the cocktail is served, like a Martini, then add a splash of water into your drink to mimic the effect of stirring it down. Dilution is more than you think and adding 15% of the overall volume of the liquid is a good place to start. 
That way, when you pull it out the fridge (or freezer) you don't need to shake or stir - it's good to go and perfectly balanced.
What's the best vessel to batch into - bottle, pouch or flask?
For us, the only way to go is in a pouch. Nothing else makes as much sense. Pouches are easy to pack as they are flat, significantly lighter as there's no glass, and you avoid the chance of a disastrous in-bag breakage.
It's also more convenient on the other side too – who knows what size the fridge is in a hotel room (if there even is one). Small pouches can be slunk in the mini freezer section and don't involve emptying half the contents just to make space. 
They come in so many different sizes too so you can make single serves or a big batch at a time.
Test before you go.
Ingredients tend to settle differently than in a cocktail made there and then, so it's worth honing your perfect recipe with time to spare and adjusting to suit.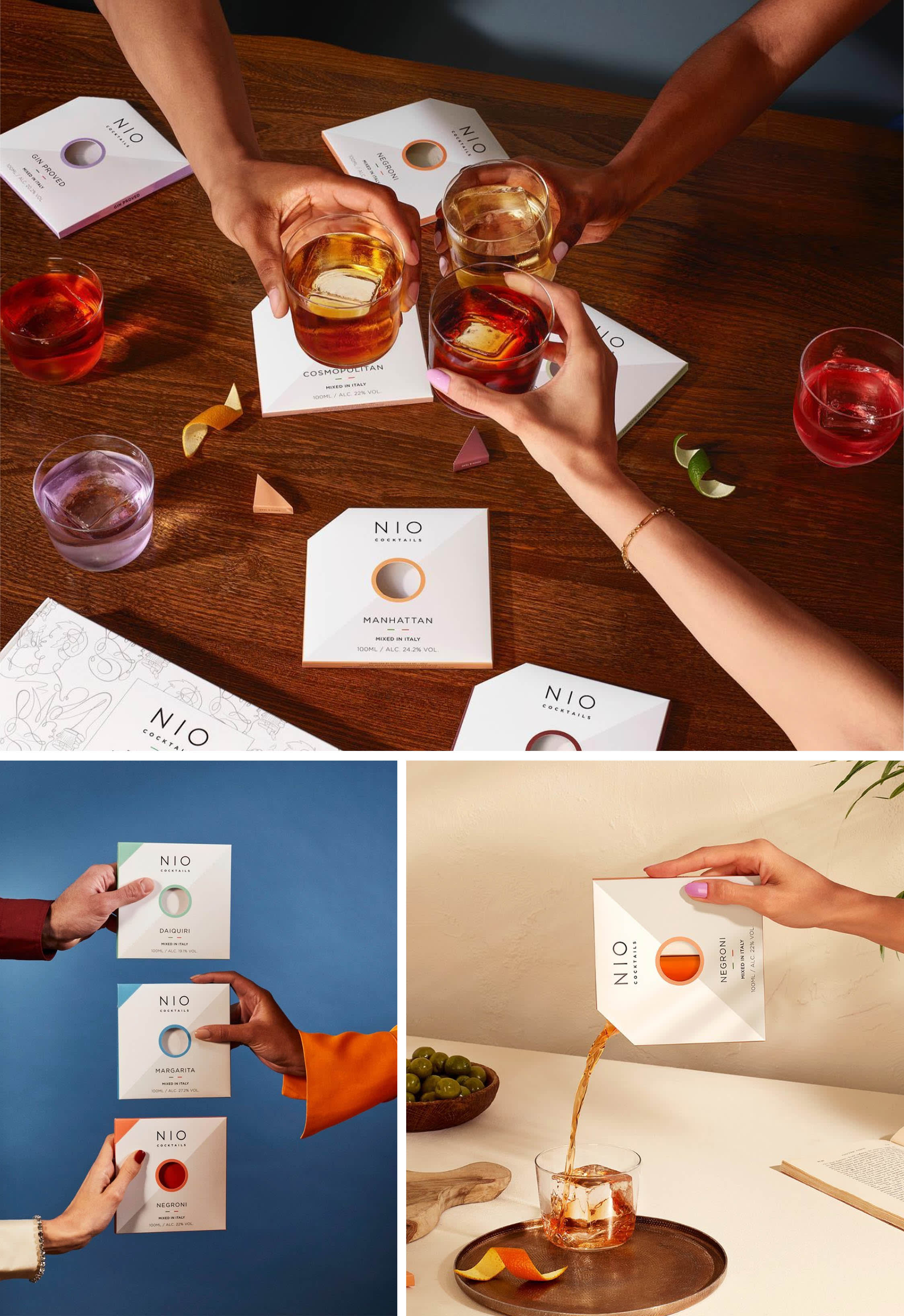 Best Ready to Drink cocktails
Here's a few our favourites if you can't be bothered to make your own…
NIO stands for Needs Ice Only and delivers exactly that; drinks that are ready to go. You can expect great brands mixed with quality ingredients and quite a wide range of cocktails to pick from. There's no specialist knowledge or extra ingredients needed – or bar kit either – just a glass and some ice.
What we find great about them is the flat pack nature of the boxes they come in and the fact you can build your own set based around what you like (or an assortment of a bit of everything if you prefer). There's a Daiquiri or a Gimlet for those who like a zesty lime hit, or a Manhattan for those who want an indulgent cocktail late in the evening. There's also some really big spirit brands making custom cocktail packs, for example Ron Santiago De Cuba, meaning that if you know you like a particular Rum or Gin or Scotch - there's entire boxes with bespoke serves at your fingertips. 
If mini cans are your preferred format, then try Moth Drinks. There's are pre-diluted so you can sip straight from the can, all you need to do is chill it in advance – great for the beach or a day out. 
The Negroni is floral and highlights the perfumed nature of the vermouth they are using in the mix, while the Margarita is fresh and sharp and has a confident zing to it.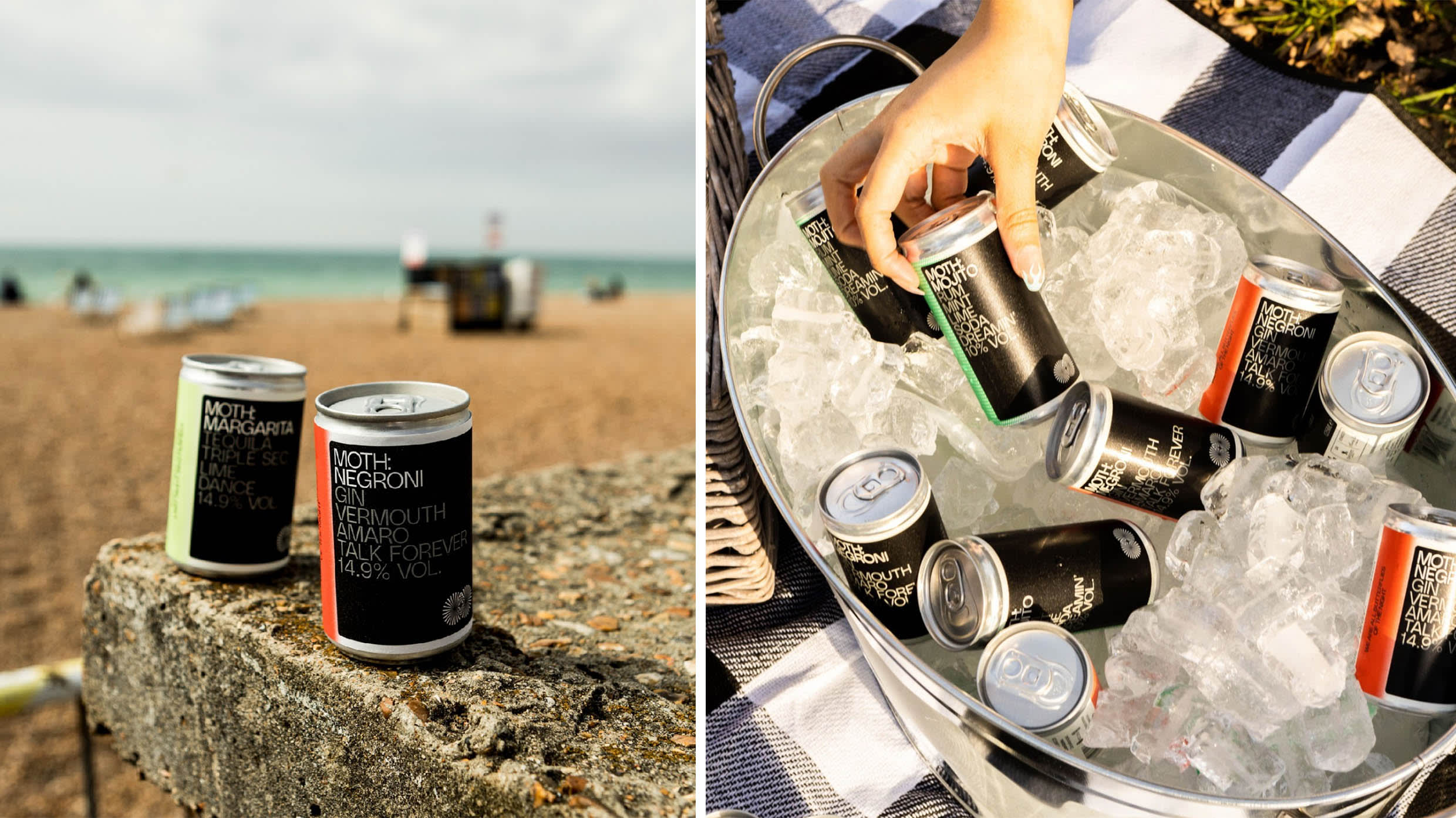 Lastly, if you are in a group and want something to share, Black Lines have a lot to offer. 
Similar to Nio and Moth, they have the classics ready to serve over ice, but the best in their range are the bottles of Paloma. Lightly effervescing with grapefruit soda, Olmeca Tequila and citrus – the drink is delicious and bottled in a format that could easily serve three full-sized drinks.