You began your career as a Process Lead. For those of us who don't know the way the operations are set up – what does that involve and what's it like? 
I started my career as process support across in Tullamore, Ireland, which seems like a long time ago. I then jumped slightly further towards the east and landed on Islay as process lead at Bunnahabhain Distillery. 
Process Lead helps keep a distillery running to the intended production schedule. That includes every aspect of daily operations, covering quality, waste reduction, hitting commercial targets or streamlining our overall processes. 
It's an excellent way to immerse yourself in the workings of a distillery, learning the ropes and gaining experience in every aspect of the operation.
Agreed, it's "all in" in its nature. You're now the Distillery Manager for Tobermory, celebrating five years in August since you first started working in spirits. A fast journey so far! What's been the most challenging learning curve for you as an individual in that time?
It's been a whirlwind but by far my most exciting challenge was making the move to Tobermory. Although we have now relocated from the distillery, moving to the Isle of Mull to stay onsite at the distillery was such a dream. 
It's an incredible place, making two types of whisky – peated and unpeated as well as gin. Working across this really broad portfolio is so rewarding and every day is different.
What does your day to day look like and what are the key responsibilities you need to manage?
The day to day changes regularly - no two are the same!
One day I'll be ensuring that equipment is working and the next I'll be jumping in the forklift to help offload a delivery.
My most important responsibility is ensuring that my team are safe and happy coming into work and that we can work together to continue to produce the best whisky and gin.
Island life can be idyllic but it can also be claustrophobic for some – how do you find it?
I'm so lucky to be able to live and work on Mull. It's an utterly beautiful island, complete with stunning landscapes, glistening beaches, awe inspiring wildlife and of course, an incredible distillery. For me, it's the best of both worlds it's only a short ferry from the Scottish mainland but a place like no other where you can switch off from the daily hustle and bustle and immerse into the island pace of life.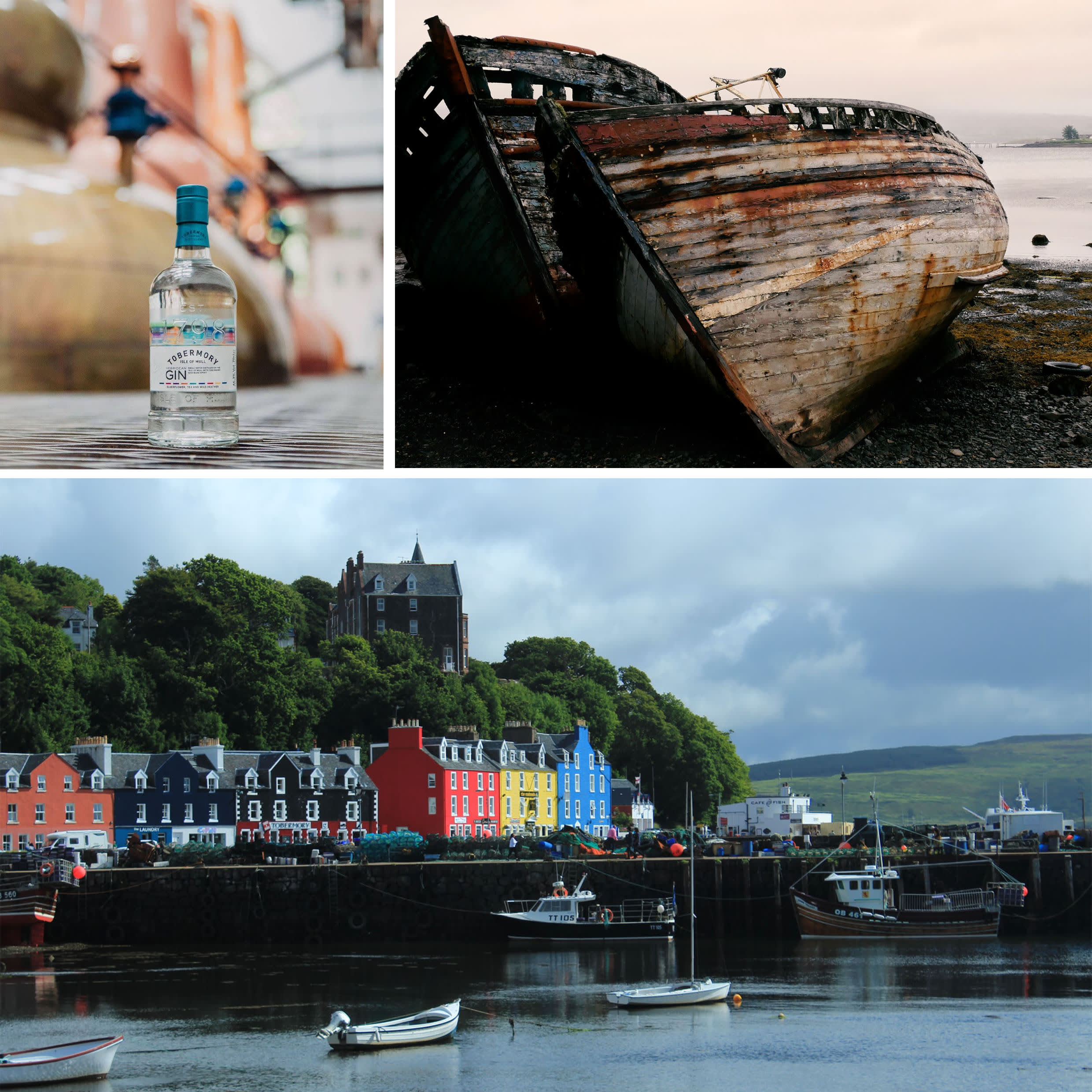 Tobermory is a historic distillery best known for Whisky, but you make gin too. Do you get to work on both and do enjoy making gin as much as the malt?
Working on gin is new to me but I really enjoy it. 
We produce three different expressions, each inspired by a different part of the island. The overall process is much quicker than whisky but the same attention to detail crosses over both arts. I really enjoy the focus in flavour development as there's so much potential.
Even though we've been making whisky for almost 235 years and gin for only 3, it's really fantastic to win awards for our team's hard work – including World's Best Classic Gin at the 2021 World Gin Awards.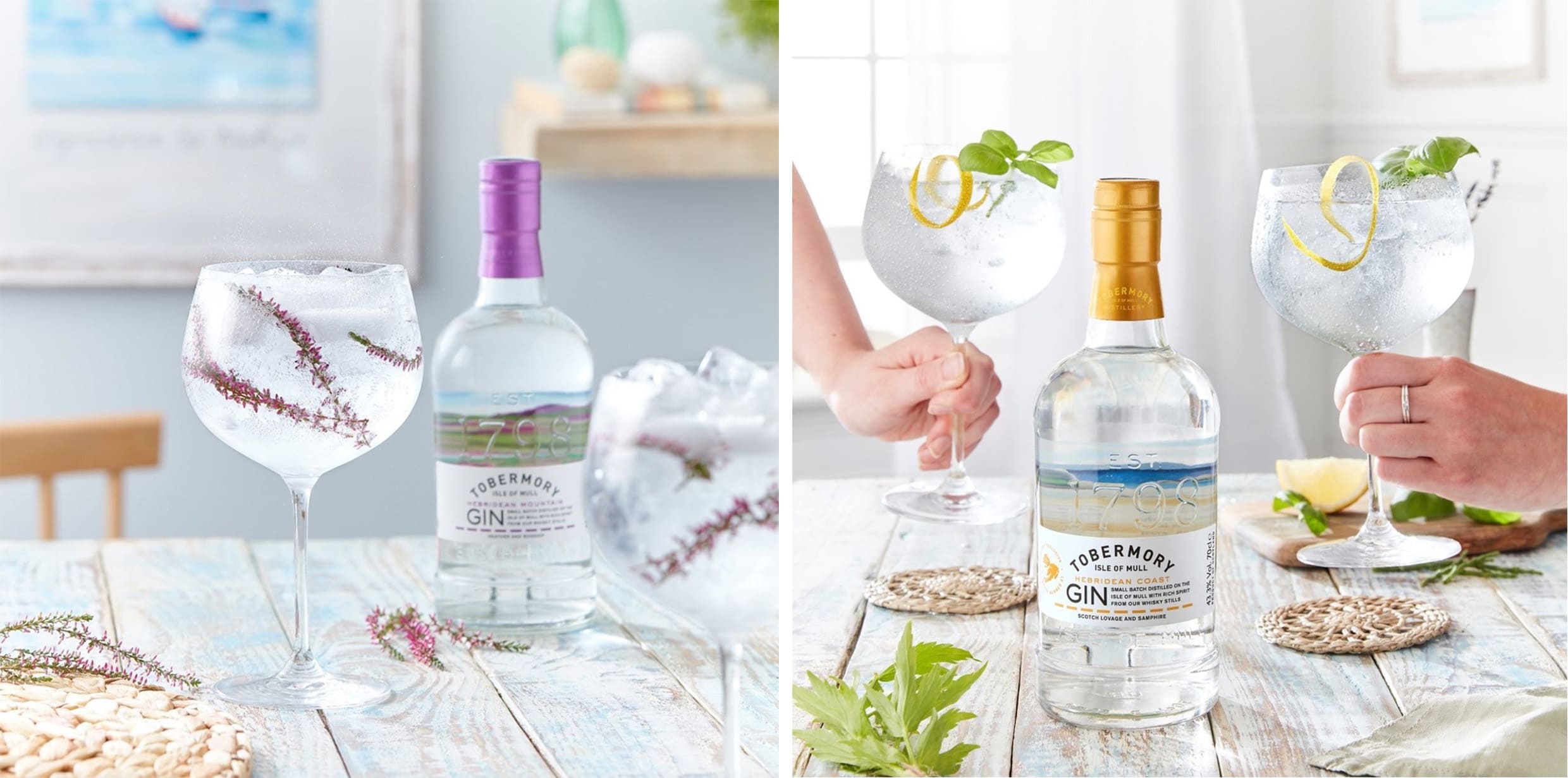 When you started, there was a lot of media that revolved around your age and your current role given how it contrasts with the 200 year + heritage of the distillery. What's your perspective on all of that?
I think it's really important to bring your own approach to things and that's what keeps any distillery evolving.  Of course, the brands are steeped in history and some of the processes have changed very little in this time but everyone who works in the distillery makes their own mark. 
We're not a very big distillery in volume so our priority is making the best possible quality spirits. I hope that at any age and stage of my career I'll be able to walk into work and listen to the needs of the distillery, implementing changes and improvements so that quality spirit can be produced for another 200+ years.
Is the idea of legacy something you engage with and are influenced by?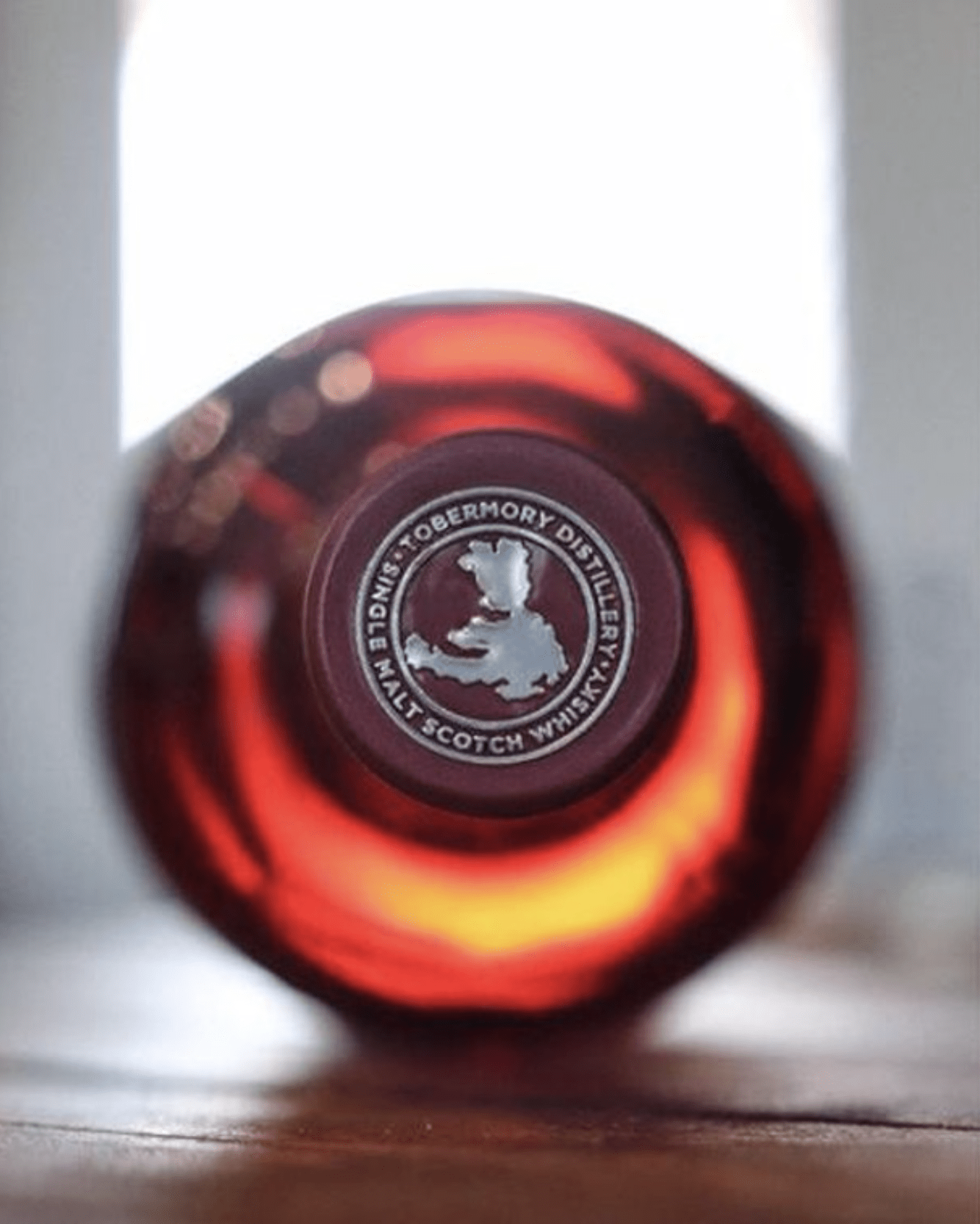 Absolutely, I think that it's essential that everything you do, you do with the intent of it being your legacy. 
By putting in pride and effort you can leave by saying 'I did that, I supported that, I made that happen' long after you're gone. 
Tobermory's colourful history is the main reason I was attracted to the distillery. We're one of the oldest in Scotland and the only whisky distillery on the island, so there's a rich provenance. 
In your opinion - what's key to making that history relevant to drinkers and how do you bring that into your day to day?
We're really focussed on releasing high quality aged expressions which stay true to Tobermory's overall ethos. Our latest unveiling is a 24-year-old, matured for the last nine years in Oloroso Casks. Interestingly, there is a sunken Spanish galleon off the coast of Mull which according to legend is packed full of treasure and casks of Sherry – which is partly where we got our inspiration for this release.
The equipment that we have in place today is the same that we had in place 24 years ago when it was first mashed and distilled. There has been little change to the process since then! However, we are going to be updating the equipment this year bringing our distillery into the 21st century. I can't wait to see the spirit in 24 years' time and how the love of labour is brought through in the spirit. 
Whisky continues to evolve, innovate and find new audiences. Where do you think the frontier of innovation lies today and what gets you excited about where the category is going? 
I'm really excited by the next generation of whisky drinkers who show there is no right or wrong way to enjoy the beautiful drink. I really don't have time for snobbishness when it comes to whisky. Whether it's with ice, a drop of water or even a cocktail, it's there to be enjoyed.
I think that generations to come in whisky are so open to trying it in a traditional setting and then taking that whisky and doing what they want with it. 
Personally, I like Old Fashioned's, but I always try to experience the whisky as it is and then do whatever I fancy with it. No judgement so long as you're enjoying it! 
Sustainability is a big topic, and there's no magic wand to fix issues or improve processes. But it is something that all producers are grappling with. What steps are you making at the distillery to reduce the impact and instigate positive change?
As our climate around us continuously changes we are continuing efforts to improve sustainability across the site. For example, we recently installed a new boiler which has meant that we can run our steam demand across the site much more efficiently. 
We always turn the boiler off when we aren't using it, ensuring that there is no water demand when we are not producing. 
It's something that is evolving and growing steadily. I know that we have some exciting projects underway that are under wraps just now, but I look forward to sharing them with you as soon as I can. 
There are two very different Scotch brands made at the distillery, the namesake Tobermory and the Ledaig, with a wealth of expressions between them. As a drinker, which do you gravitate to and why?
I'm currently working my way through a bottle of Ledaig Bordeaux cask finish which is a really beautiful, complex dram. Multi-layered, it's almost 3D in the mouth.
And last, all-time favourite drink for a Saturday evening?
Anything from our Ledaig core range. Heavily peated and perfect for a Saturday evening dram!