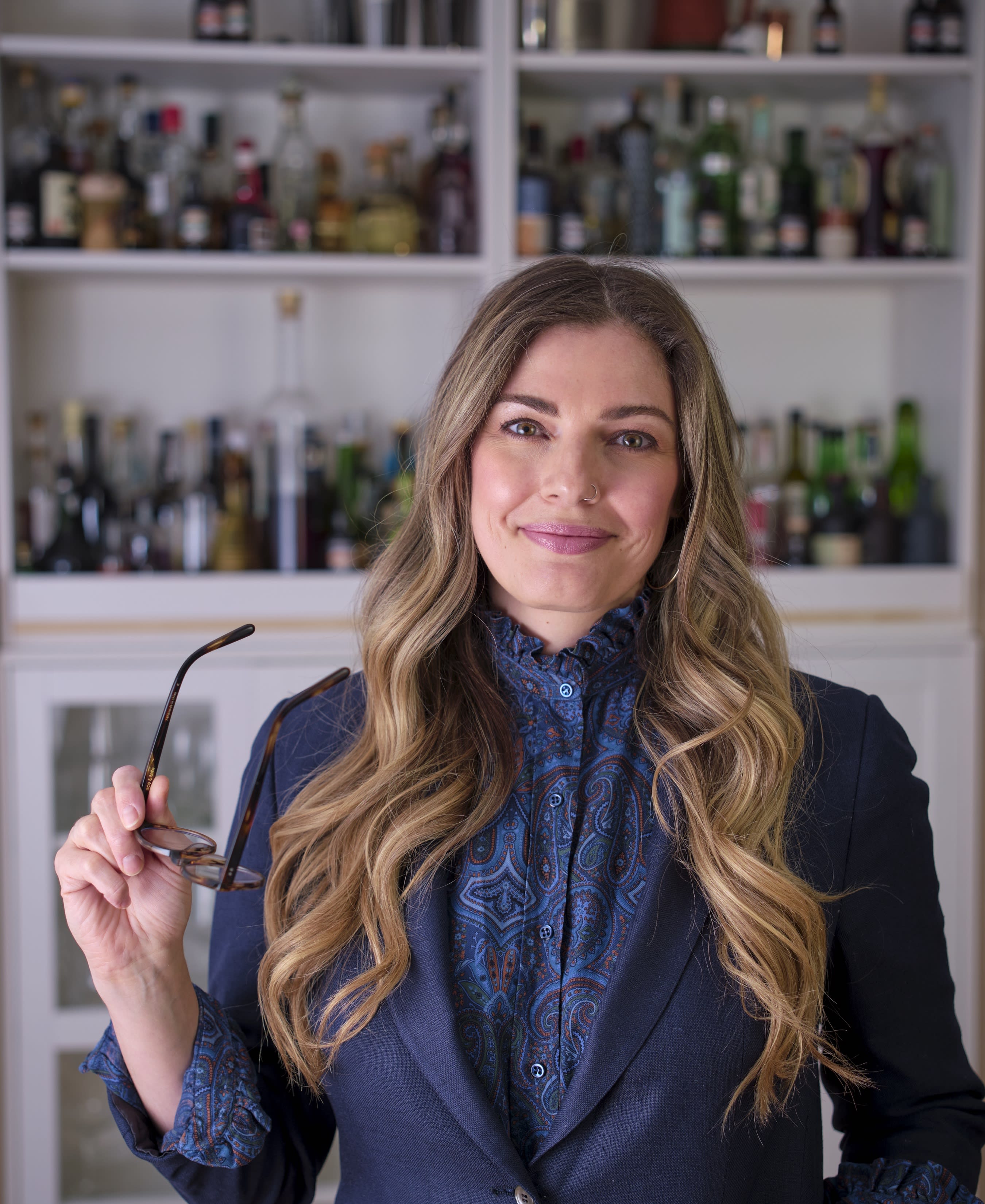 Hi Lauren! We're curious about the road so far. You've spent a lot of your career doing bartender education – what does that involve?
Education for bartenders has begun to play a huge role in our industry over the last two decades. I've worked on roles with varying focuses throughout my career, including those which help to develop the industry within new and existing markets, as well as a few focused on educational content, mentorship programming and competition activities. 
Because of this mix of responsibilities, I've met, trained and networked with tens of thousands of bartenders, helping to provide space for their hopes and dreams whilst amplifying their messages. 
What's been the most rewarding part of your journey?
Joining PATRÓN tequila to support the development of the PATRÓN Perfectionists cocktail competition into a wider bartending programme has to be my most recent highlight, as it is carrying on this legacy.
So much has changed in the drinks industry over two decades. In some ways bartenders are better informed than they were, in other ways, it remains a high turnover industry where most don't have many years of experience. What's been the most challenging aspect of running education programmes?
The most challenging part of education is keeping the content robust but also short and sweet. 
Bartenders are time poor – working late, likely getting up late, and racing to do it all again. The hours can be unforgiving, so it is important to consider the right timing, as well as the best platforms to ensure there is enough variety for each group. 
When it comes to those not in the trade… the home drinkers looking to improve their cocktail skills – what two things do you think are the best areas to focus on if you are looking to make better cocktails?
There are a few approaches one could take here. The great thing is that many bartenders have written modern cocktail books, so it's easier than ever before to work on your home bartending skills. These are a great place to start, alongside digital platforms which provide support to bartenders. 
If your favourite bartenders work behind your favourite bars and they inspire you to make better drinks at home, then each time you head to the bar you opt to sit in front of them and watch their techniques. Don't be afraid to ask questions during the downtime and request a couple of simple recipes.
Obviously, one of the ways drinkers could broaden their repertoire is through cocktail bitters… How did Bittered Sling come about and how big is the range?
I have been making bitters since 2008, launching Bittered Sling with my husband, Jonathan Chovancek, in February 2012. The name Bittered Sling derives from the original name of a cocktail, from the May 13, 1806 edition of The Balance and Columbian Repository (Hudson, NY). 
The range consists of 12 expressions, separated into two portfolios; six global and six creative flavours. The global flavours represent the earliest iterations of Bittered Sling's primary line, whilst the creative flavours represent the most recent additions to the line. We are passionate about continuing to add unique expressions to the line up, representing regional flavours and cuisines from Canada and worldwide.
You are celebrating ten years this year. Have opinions changed around bitters over that time – what's the journey been like?
Bitters have always been a niche product, so are mostly used by consumers as secondary players when experimenting with making drinks at home. 
With this in mind, we have tried to position Bittered Sling as a solution to help experimental consumers create their own drinks. Throughout the pandemic, particularly during the lockdown periods, we saw consumers becoming more adventurous at home, and that's where Bittered Sling came into play. 
There has also been a rise in no and low proof drinks, as well as transparency of ingredients amongst consumers. Bittered Sling is happy to be seen in a space where all moments are considered, and plans to show up in these spaces. 
We are looking to continue the journey of Bittered Sling through bartender recommendations to the consumer, as once a consumer tries a drink they look to ask for a simplified recipe to help them replicate it at home. 
This allows for Bittered Sling to continue to be normalised in the cocktail-making experience, creating a full circle for the brand and how it connects with bars and bartenders.
Your book, "A Bartender's Guide to the World" is due for release on the 25th October. Obviously, it's packed with mouthwatering recipes, but beyond cocktails, what is it about?
After being a consultant and expert in the global spirits industry for so long, I wanted to create a book to share my experiences, developed recipes, new ingredients and stories I have gathered along the way. 
I wanted this book to allow people to come along for the journey of my international cocktail adventure. 
Travelling though the medium of drinks is something we love to do. Have you seen any trends that have emerged in one region of the world, and then been adopted elsewhere?
The aperitivo moment is always my favourite. Sure, you can head to the bar during happy hour for a discounted drink and a sad bowl of nuts, but isn't it so much better to do it like the Europeans do? Having the lower proof, bitter, crisp, cold beverage with a selection of salty, savoury snacks that prepare your appetite for what's coming. 
We have also seen the growth of the tequila category amongst consumers and bartenders alike. PATRÓN Perfectionists has been a vehicle to drive the popularity of tequila globally over the years, with the Perfectionists creations showcasing the quality and versatility of the distillate, thus helping attracting more drinkers to the category.
The book covers 75 places and is a celebration of local ingredients by region – is there a particular country that really excites you as a cocktail enthusiast?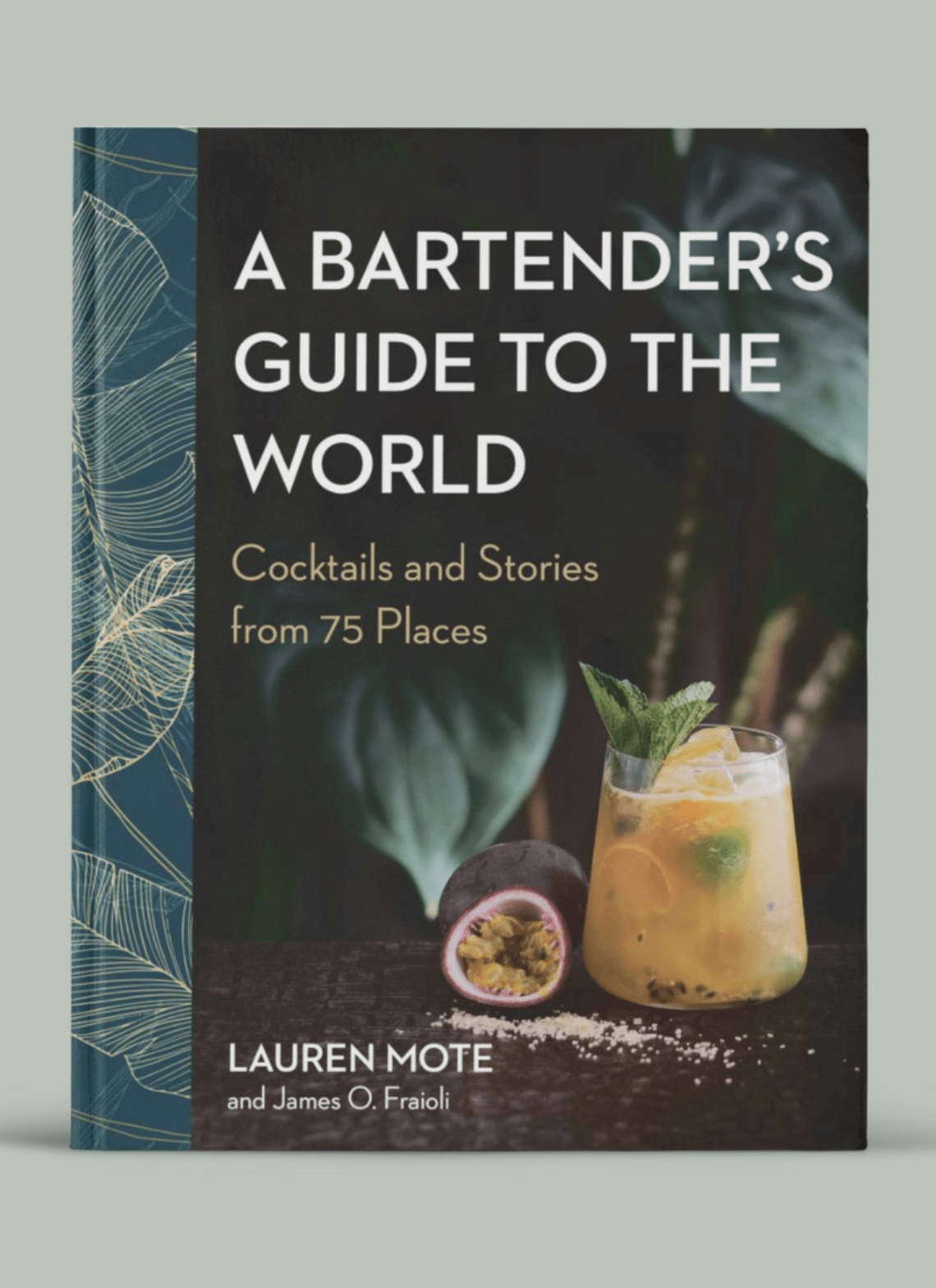 It's like choosing a favourite cocktail or ingredient, it's hard to choose just one. 
I would say that each of the countries highlighted in the book offer something different, making it hard to compare. 
I think the most exciting thing about writing this book and developing the recipes within it, is that it's helped build out the rolodex of flavours in my head. 
This means that each time I think of Peru, I think of blue corn and pisco or Thailand, I think of lime leaves, rock sugar and cane vinegar. When I think of Canada, I think of maple, whisky and apple, for Mexico, I think of hibiscus, agave and chillies. 
The list is endless, and helps inform not only what I make, but how I conceive the ritual serve (what comes with the drink).
These are all great ways for the casual drinker to engage with ideas and improve their at-home creations. 
Let's take it from a different perspective, you are the Global Director of On Trade Excellence for PATRÓN Tequila – which continues your work educating and developing bartenders. What's your focus for the next 12 months and how will you be engage the 'trade'?
We've just launched this year's PATRÓN Perfectionists, and are really excited to kick start it with a brand-new education programme, Academia PATRÓN Perfectionists. 
This new programme will be key in supporting bartenders' development and inspiration throughout the journey. Over the years, the PATRÓN Perfectionists brand has grown in reach and popularity, so it was only natural to expand the competition into an integrated bartending programme, that nurtures and connects incredibly talented humans all around the world. 
This is the meaning of what we call PATRÓN Familia. Joining the programme is so much more than learning and putting your skills to the test. It's becoming part of a community of people who care about each other and support each other by providing opportunities, mentoring and friendship. 
This year, we have developed a series of educational modules for global online attendance, with additional activities implemented by Brand Ambassadors and teams locally in their markets. I cannot wait to see what bartenders have in store for the programme, what they will learn from us and what we will learn from them.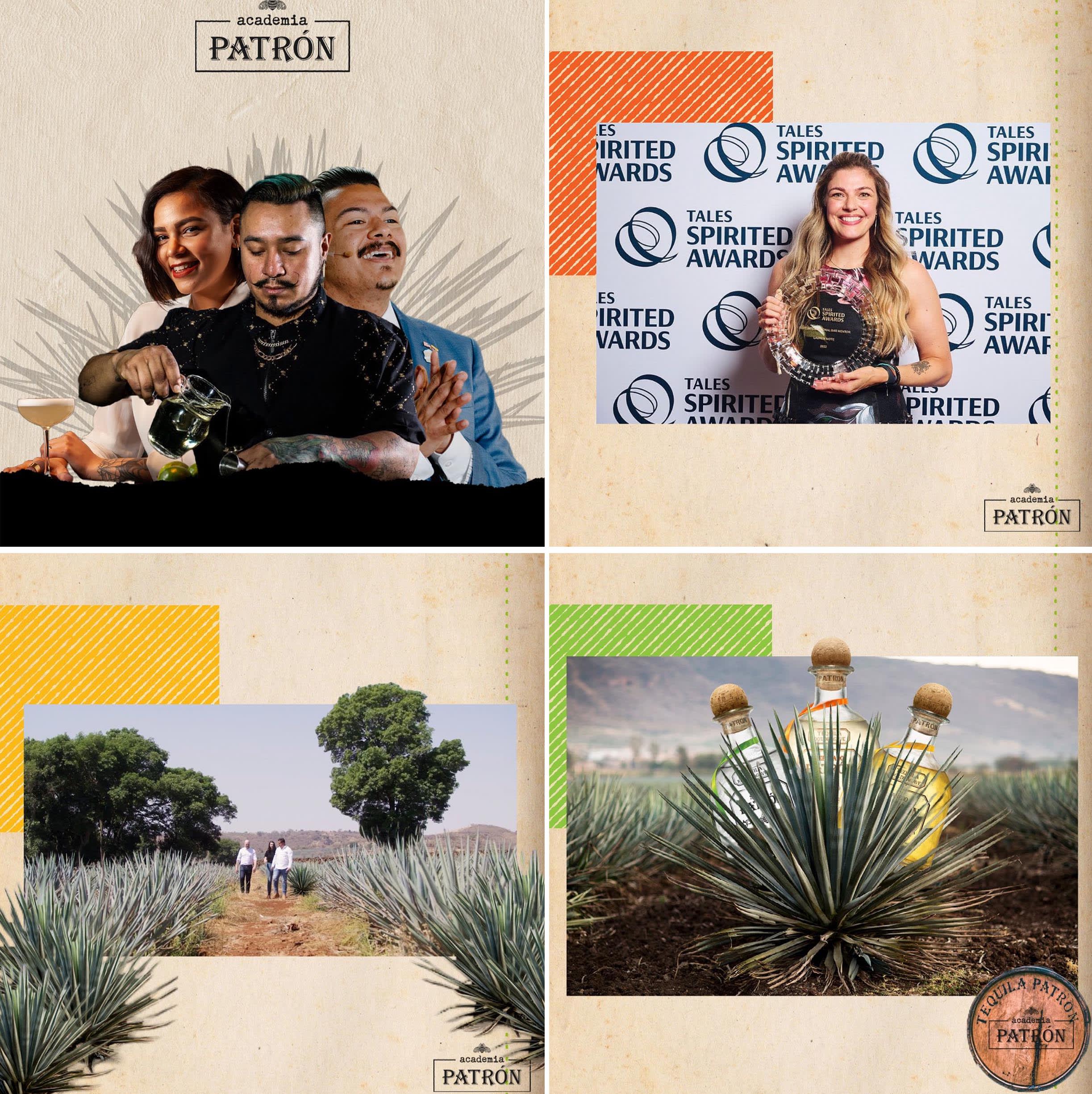 If you put education and development to the side for a second - What's the one thing, above all else, that you wish more drinkers understood about Tequila?
Making Tequila requires thoughtful consideration of both legal and technical factors, which define the spirit. It is so strictly and carefully regulated — plus, many choices in the production process can have a tremendous impact on the final distillate. 
This element, blended with the incredible heritage of Tequila, makes it such an exciting category to discover.
And finally, what's the next few years look like for Patron specifically given Tequila's meteoric rise? 
As the demand for ultra-premium Tequila continues to grow, we at PATRÓN are naturally expanding our production capabilities.
We have a talented familia at Hacienda PATRON, who are passionate about handcrafting our tequila. We don't cut corners and we put so much care and craft into our Tequila every day. We have always worked to preserve traditional Tequila production methods: Hand-trimming and cutting agave before baking it in small clay brick ovens, Tahona milling to crush the agave piñas, fermentation in pinewood tanks, distillation in small copper pot stills and always 100% additive-free. 
We believe that this emphasis on time-honoured methods is what keeps our Tequilas a class apart. For this reason, we have chosen to replicate clones of our original distillery to maintain the small-scale equipment and hire more staff, instead of scaling up and automating production to meet the demand of the growing marketplace from both trade and consumers. 
Agave supply is also a very pressing issue for the category, and while many producers cut corners, we have always ensured strong and respectful relationships with the most skilled local farmers. By committing to a pre-agreed supply of agave and guaranteeing fair prices, we secure not just the best produce but also continual supply and relations with top producers.