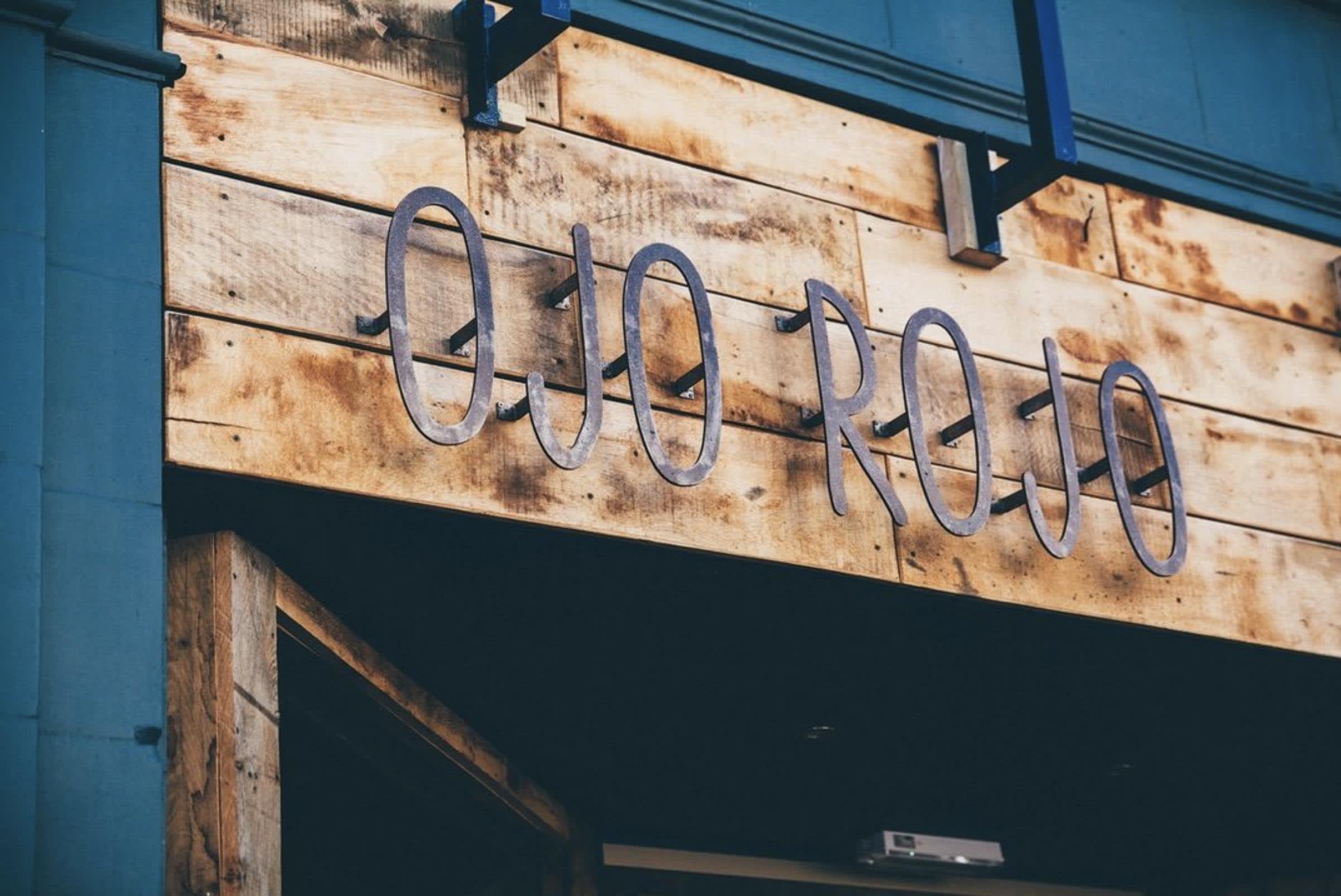 Let's get some context… can you give us an insight into Ojo Rojo as a bar and what your role involves there?
Ojo Rojo is an independent, Mexican-inspired bar and restaurant situated in sunny Bournemouth on the South Coast of the UK. After living in Mexico for numerous years, the owner, Trevor Hill, wanted to bring the Mexican dining and drinking experience to the Bournemouth scene. We are still a relatively young business, I started with Ojo Rojo in July 2020 and a year later I was offered a Head Bartender position.
My role consists of ensuring our bar standards are kept high. We strive to produce outstanding drinks to make the agave category more approachable to those who are unfamiliar with the category.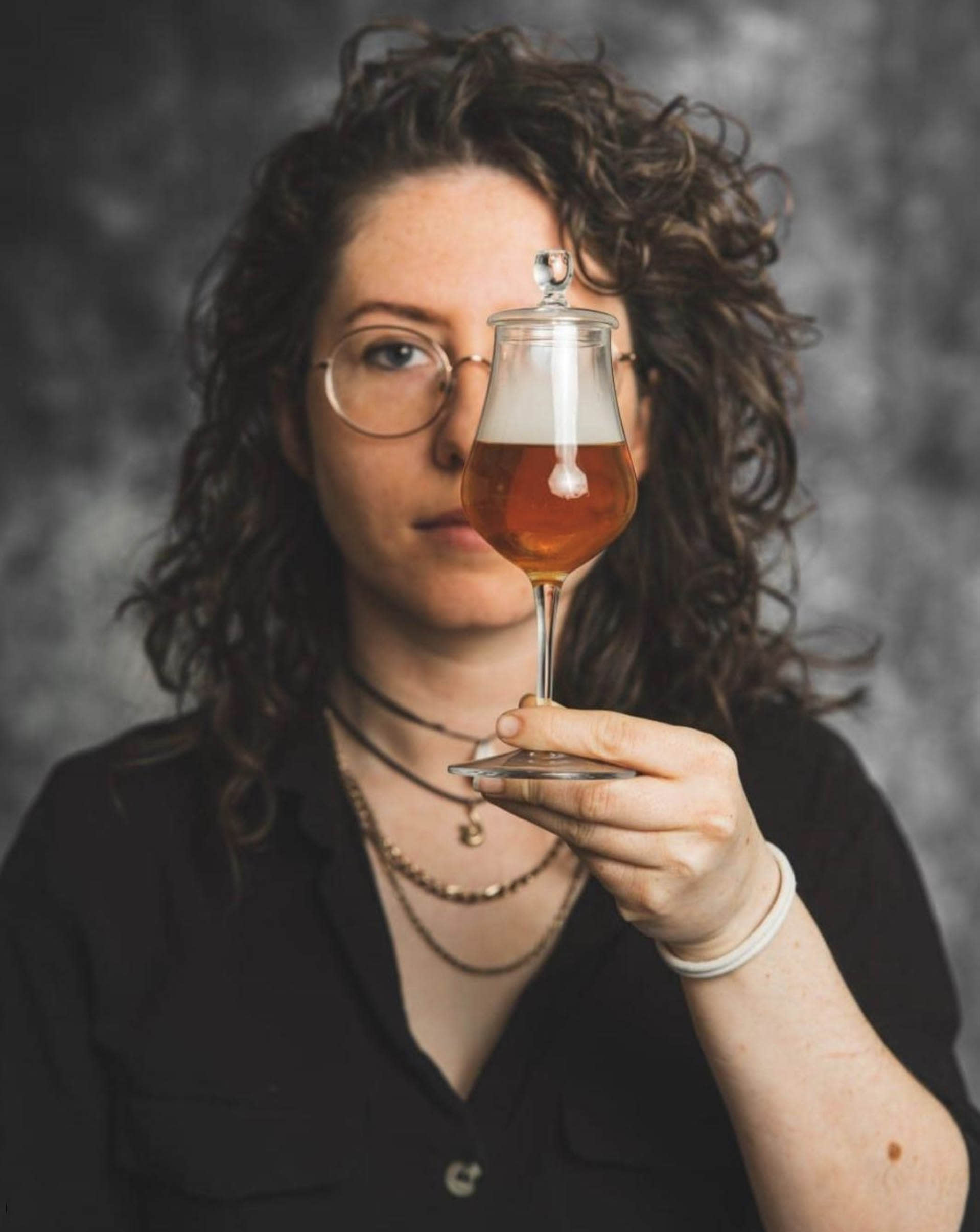 You set a high standard indeed – the bar was listed as the 46th Best Bar along with a lot more recognition for what you are doing within bartending community over the last year too. What's the best part of the job?
It is an honour to work with our Bar Manager, Gemma Terry, who is one of my main industry icons and who inspired me to pursue a full-time career in bartending. She has won multiple awards and contributed to the UK Agave scene in numerous ways which inspired me to follow in her footsteps.
That and menu development are the biggest highlights of my role. To create a concept and develop drinks as well as design menus, you become a jack of all trades. 
There are a lot of sustainability challenges inherent to Tequila and Mezcal as a spirit, what are some of the ones that you feel drinkers should be more aware of?
Since working with agave I have learned that sustainability is everything. There are definitely challenges that threaten the agave industry, one of which is the increasing demand for agave-based spirits. Two examples of how demand has affected agave production are; over-harvesting of immature agave as well as some brands watering down their products to increase yield and profitability - this can lead to poorer quality tequila. 
Put simply, high demand for agave = environmental pressure on rural communities. 
Towards the end of an agave's life, a stalk grows out of its centre which is called the quiote. This signals that the agave is ready to reproduce and that its life cycle is coming to an end. In turn, producers can cut the stalk off to stop the diversion of nutrients and sugar of the agave hearts (pinas). However, it is integral that some plants are allowed to reach this stage for various biodiversity factors. One of the main threats being to pollinators that rely heavily on agave nectar. There is always a domino effect of such actions.
Unlike a lot of other spirits, agave spirits take a more unique approach in their production. It's a lengthy process that many consumers aren't aware of. The increase in demand is putting pressure on producers to create a product which isn't designed to be industrialised. 
We at Ojo Rojo recognise these issues and feel that we should not only be conscious and focus on environmental sustainability but look at the wider sustainability issues when it comes to the communities in agave. 
We have this incredible spirit that has been brought to us by various families in Mexico, all of which use their own family recipes and traditions when making these spirits. These families are often undercut by larger producers who may pay very little for the agave. 
As an independent bar, you have more control or freedom over the sustainable measures you can implement. What are you currently doing to help move towards a more conscious industry?
I agree, as an independent bar, we have a lot of freedom over our sustainability measures. We use this freedom to highlight the issues mentioned above to our guests and explain to them how they can be more conscious about what they are drinking and the production of the spirits they consume. 
Furthermore, we hope our up-and-coming cocktail menu will open up conversations between guests regarding these issues. This menu will be designed for the drinker to take a minute and really think about what is in their glass and hopefully inspire them to get involved with some of the campaigns that we will be supporting to give back to various sectors in the agave industry. 
Whether that be donating to help preserve agave, helping feed families in Chichicapam through S.A.C.R.E.D in order to support the quality of life in rural Mexico, or simply getting involved with SaveSoil to voice the fact that global soil health has degraded by over 50% due to agriculture, deforestations, etc which has led our planet into a crisis. Everything starts with inspiration and a conversation, and we as bartenders, strive to inspire a positive influence on every one of our shifts.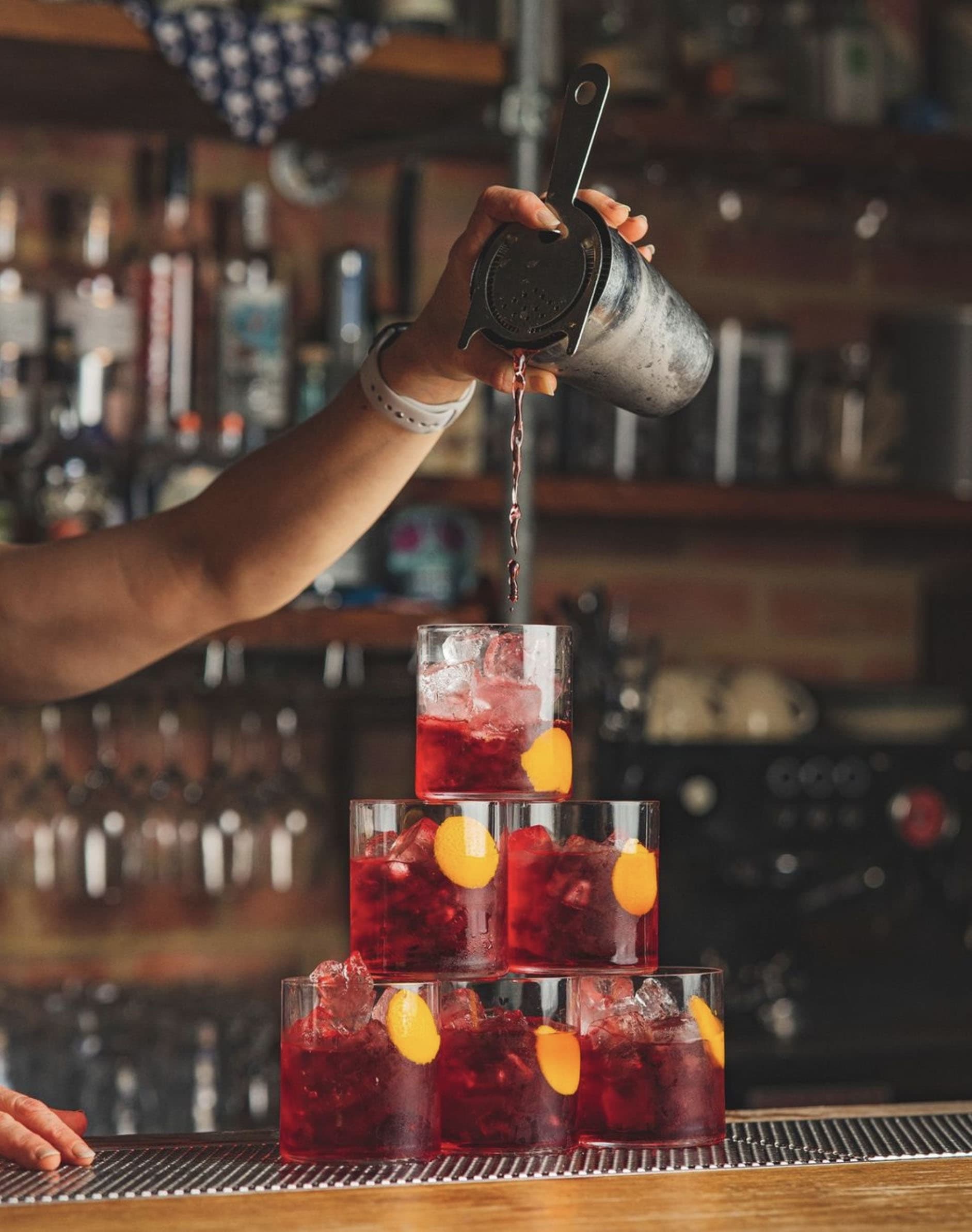 Drinkers go to bars to have a good time, to escape, to catch up with friends and it's hard finding the right balance of pushing a green agenda whilst respecting a guests desire to not be "confronted" by it. There are ways to do both though, and you've shown that already.  What do you think hospitality can be doing more of to further the sustainability agenda?
Engage with your guests more and talk to them about the bigger issues. Open up the subject to them and see how you as a venue can get involved in creating a positive planet business. 
We rely so much on the planet to give us the food and drinks that we serve each day, which in turn allows businesses to grow and develop. Don't cut costs by not shopping locally, be considerate about carbon emissions, be more conscious of glass bottle wastage (There's now 20l metal kegs for house spirits which are refillable – amazing!). Go digital where possible, and research where the products and the brands you stock are coming from. 
Agreed, a lot of these things can improve the footprint without any cost to quality or guest experience. Most recently you have taken home some pretty impressive awards and achievements. What are you most proud of? 
The Last 8 months have been a whirlwind, considering I started bartending professionally in 2020. My biggest achievement is reaching Head Bartender Position in one year of working for Ojo Rojo. I am their first head bartender at the business so it is a special title for me. I get to work with a great, innovative team each day and who have been achieving phenomenal things (both individually and as a collective) in the last few months. Playing a key part in the development and growth of Ojo Rojo's in the UK bar scene is something I am very proud of.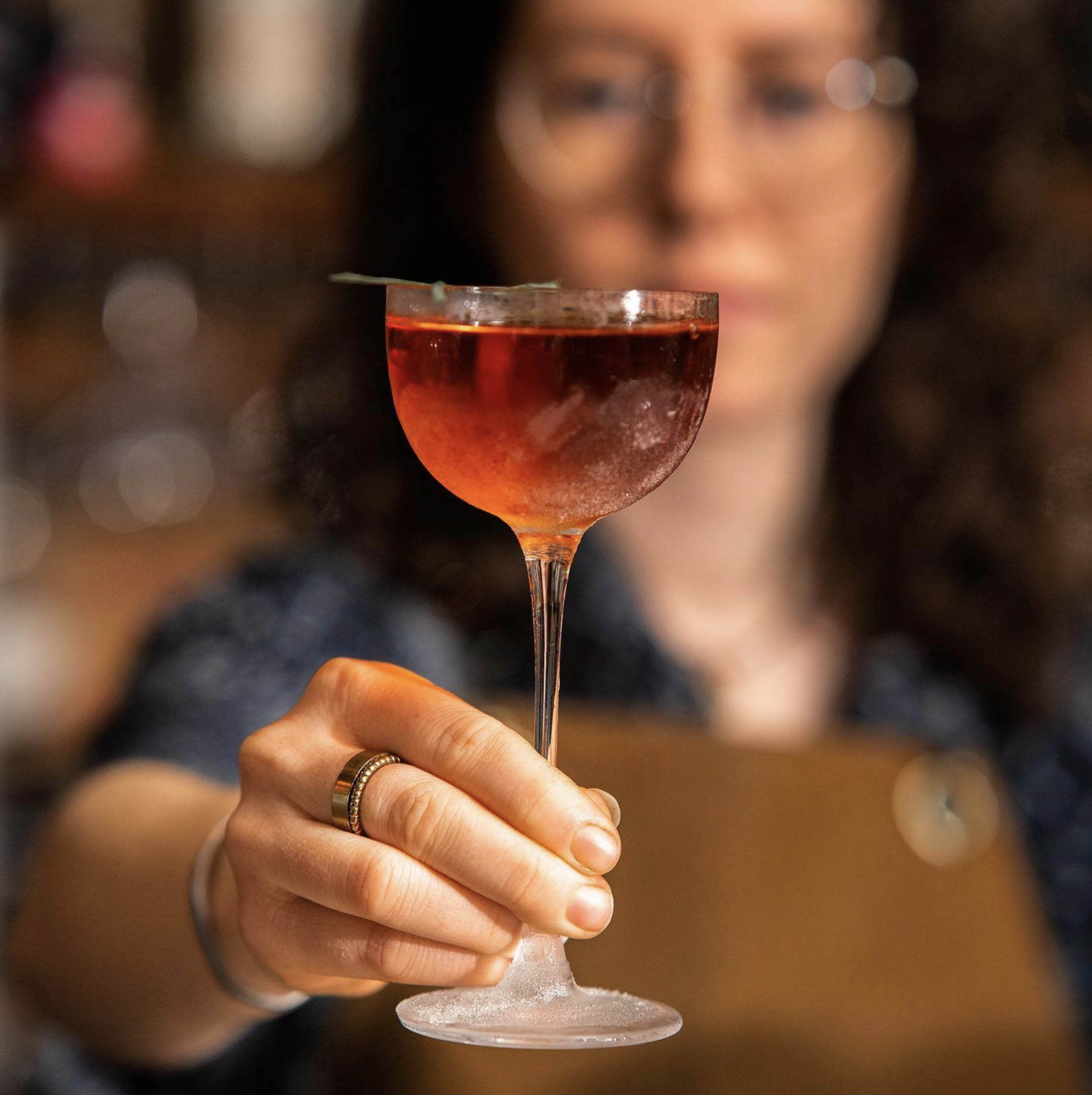 What made you fall in love with bartending and what do others on the other side of the stick not get to see about the job?
You have a freedom to work with an array of flavour pairings and create something quaffable from it. Nothing beats a positive customer reaction to a drink you've spent time and effort making.
One thing someone outside of the industry may not understand is how strategic we have to be with everything, from our prep to how we build our rounds to ensure our guest is receiving exceptional drinks. A heck of a lot of time and effort goes into developing a drink, not to mention an entire menu. It's not just 'chucking' flavours together into a tin, everything is studied and well thought out. 
A drink that you are really proud of can take you a couple of months to develop, like a writer, you too could go through a creative block. This usually stems from working many hours on your feet a week at full pace. A lot of respect needs to be had for bartenders who put their bodies through many physical challenges too. They are skilled workers with an abundance of transferable skills.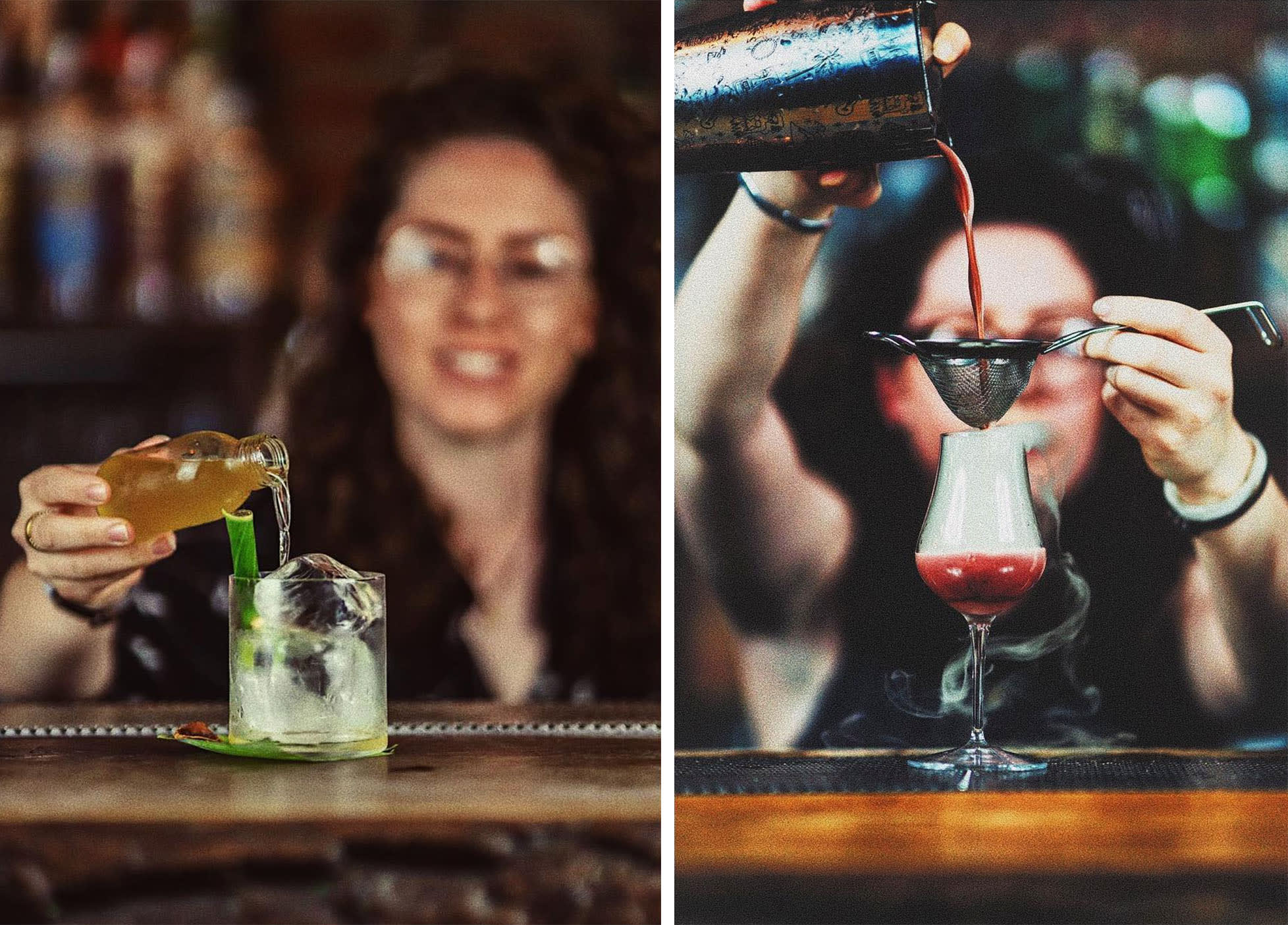 You have worked a lot with some weird and wonderful ingredients – What has been your most challenging?
I adore spirit-forward drinks, they became my speciality so anything which required fruit from me was a challenge for a long time. 
Over the last 2 years I have focused on experimenting and exploring other ingredients in a cocktail's anatomy, rather than focusing on the base spirit. It opens your mind up to the flexibility and variety of flavours that a singular ingredient brings and how you can draw all of these flavours out and encapsulate it into a drink. I like a savoury challenge to eliminate the stigma that a cocktail must be fruity. My favourite recent experiment is with tomatoes. 
Asking yourself questions like "how do we celebrate this well-loved fruit and make it approachable within a cocktail for others to explore?" really gets you thinking and leads you to wacky experiments.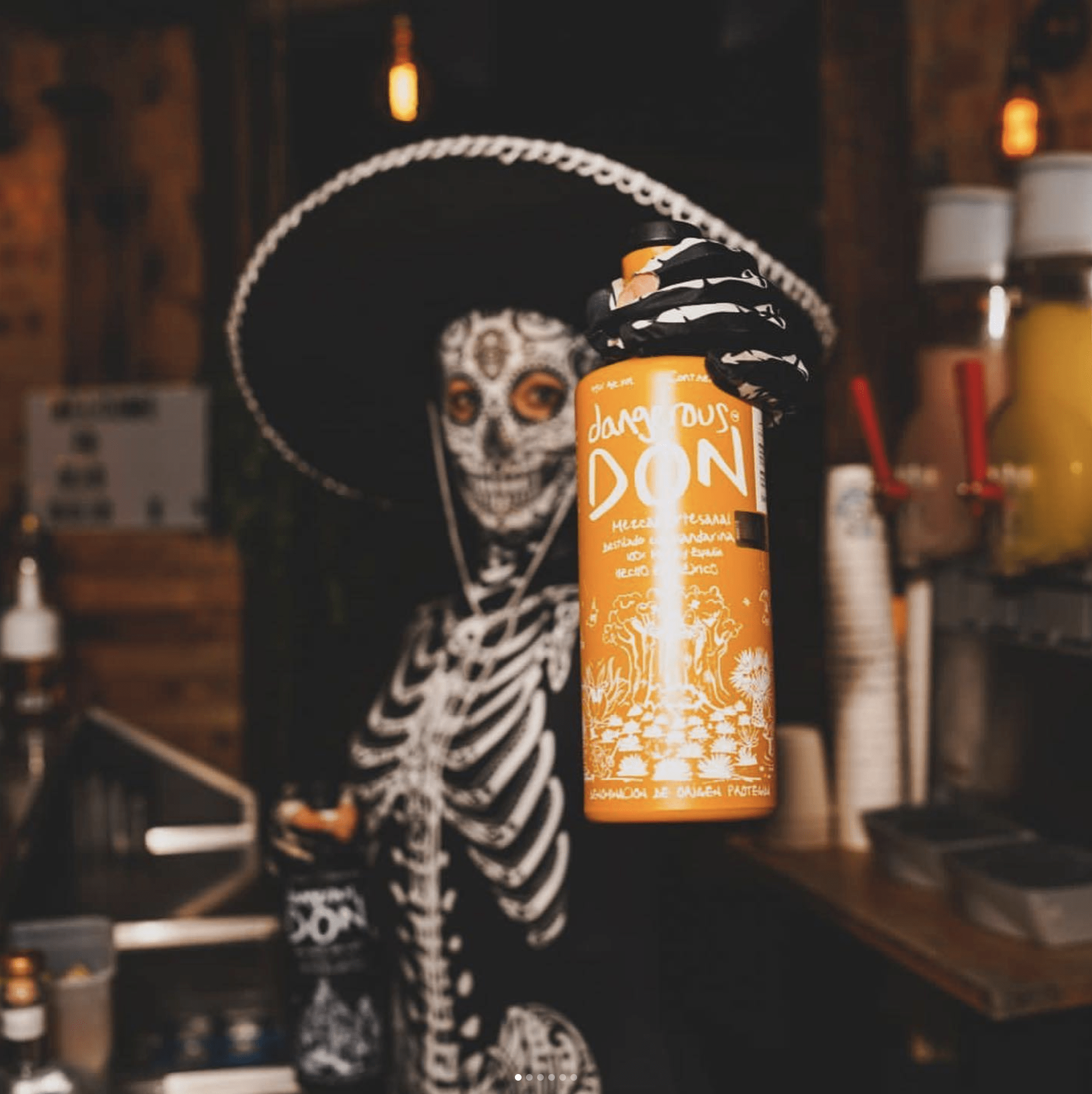 Where do you look for your inspiration when you create new cocktails?
It depends on what I want from the drink, If I want something spirit-forward I will look at the base ingredient and familiarise myself with its flavours and production. If I want a fruit forward drink, I want the pairings to compliment but not overcomplicate or distract from the main theme. 
With the new menu we have been working with various stories and facts that reveal how Mexican cuisine has been influenced and developed into what we know today. When I create a drink, there is a reason for every single ingredient.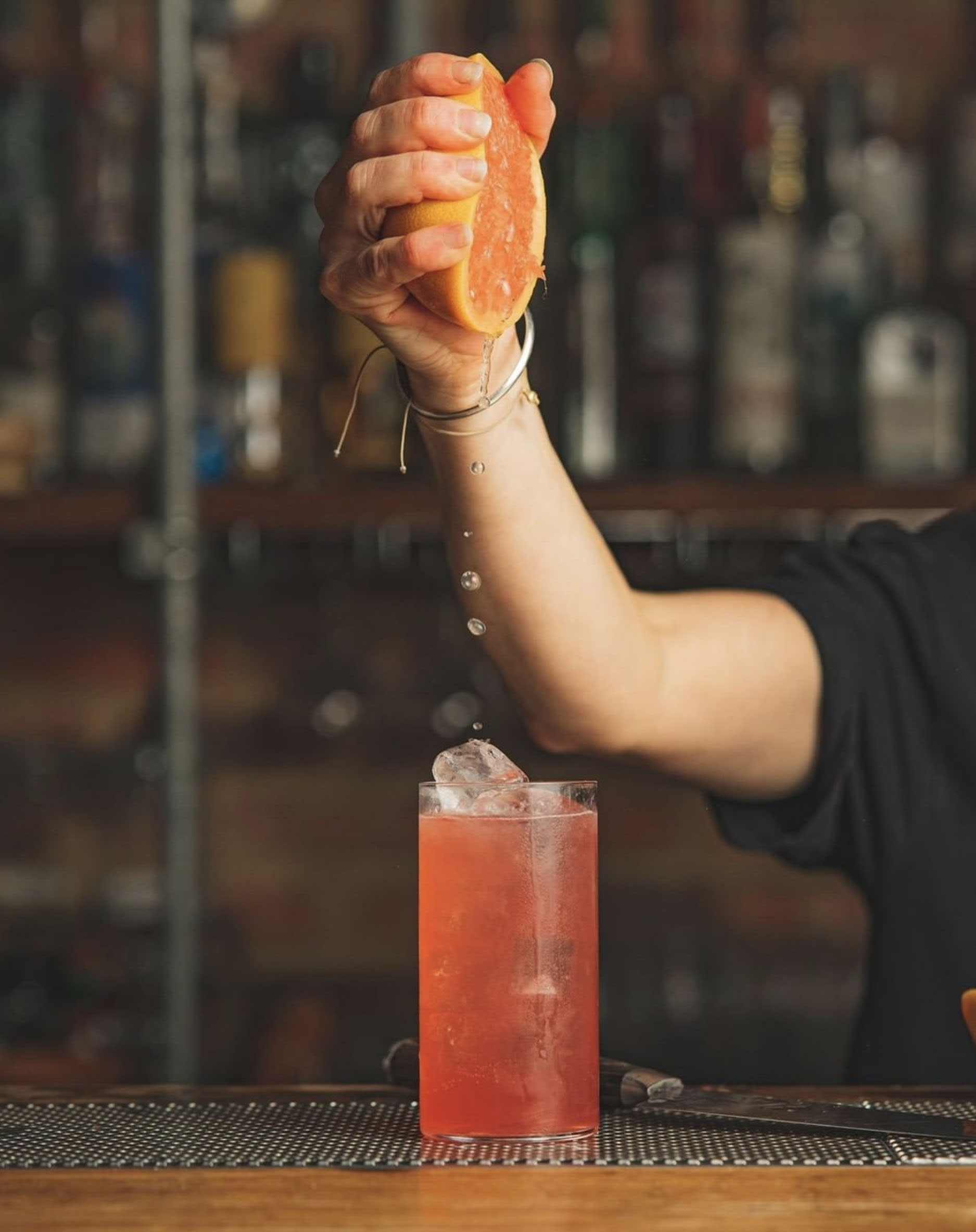 Do you differentiate between a great cocktail and one that will likely be successful when you design menus (in terms of generating revenue)? Sometimes they are one and the same, but often they can be two separate things…
Within Ojo I am most proud of the '3 D's, One Martini'. It is a wet martini on ice which I feel is a great showcase of modern Pechuga style Mezcal. It includes the whole of the Dangerous Don range (their Espadin Mezcal complimented with their Mandarina and Cafe) along with Cocchi Americano with some chocolate covered candied orange peel served on the side.
It is definitely a challenge to create profitable drinks with agave for various financial reasons. Nothing should sacrifice the drink's flavour. A menu should be well balanced between profitable crowd pleasers and more niche cocktails. 
Where do you see the Tequila & Mezcal going?
I think Sin Gusano summed up the modern market well by expressing that a multitude of issues in agave is due to mezcal being a pre-industrial product in a modern consumption-based society. 
I feel that this traditional, proud Mexican spirit is being exploited by some 'lifestyle' brands through foreign buyers building a brand whilst restricting producers. I guess a positive is that a handful of celebrities brought tequila into the public light and paved a golden brick road to trying something outside of a consumer's comfort zone. We have all had a bad night on bad tequila, but with the help of a few celebrities holding the hands of their fans (figuratively speaking) and encouraging them to see agave in a positive light it has captured their curiosity about what other brands have to offer.
With sustainability in mind, looking at the market growth figures, I think another struggle with agave shortage in future years is unquestionable. We need to educate our consumers on these issues rather than painting a picture that the industry is fine. With our society becoming more conscious about health and wellness, I think they are appreciating transparent and honest brands.
When it comes to Tequila and Mezcal – what are your favourite brands to work with (and why)?
 Anyone who knows me knows that I am a sucker for Dangerous Don. Their range includes very approachable mezcals with additional flavoured expressions that I enjoy offering to guests who are new to exploring Mezcal. 
To finish it off – what is your favourite cocktail to drink yourself?
The wettest, filthiest mezcal martini you could make. Fill me up with brine! Who cares about balance in this instance.