Let's talk about rum as a category first. You've been traveling around the world for almost a decade as part of your job – what are the biggest changes in rum that you've seen in that period?
It is now trending in a big way.
The changes can be seen in its gradual, but consistent growth as a spirit category. The many Rum Festivals launched globally are an indication of the growth (and change) in consumer demand for knowledge and education. The consumer today wants to know how to properly select and appreciate Rums.
And what about the global scene… Are there regions that have developed a thirst for it and where you can really see a change in interest?
There are multiple regions with such a demand that you really have to look at them as individual markets. For example France and the UK, splitting the USA into grouped states, or the specifics of the UAE countries.
For The House of ANGOSTURA® our portfolio of Rums is incredibly diverse that the markets vary in demand hugely. Countries like Belgium have a preference for the premium range and others like Poland have a huge demand for the Angostura Caribbean Rums with its versatility in cocktails.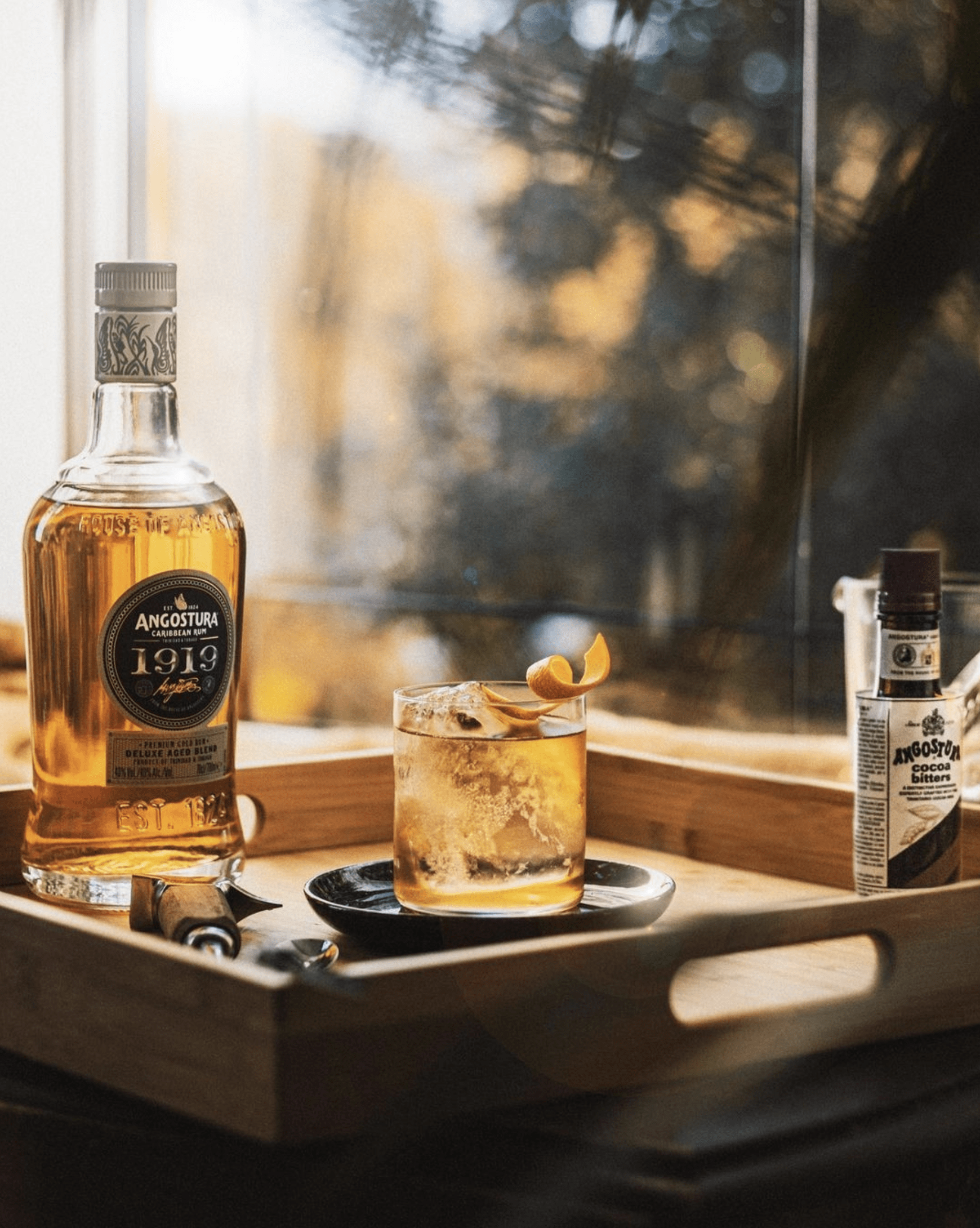 You are someone who gets to visit so many of these places and clearly, there are unique perks when working and traveling as a Brand Ambassador. Equally, there's a pressure to ensure a return on investment for the brand. Which part of your role do you enjoy the most and find rewarding?
As a kid I would often see the old men in the village drinking at Rum Shops, these were wooden shacks, with benches and a urinal an arm's length away. I would walk past and say to myself, one day I will become a man and drink Rum.
As a Brand Ambassador my focus is educating you on our portfolio of Rums but I am from the island of Trinidad and Tobago and the two are intrinsically linked. I have an opportunity to share the culture of my island and its rich heritage. I get to share many of our unique local traditions all enjoyed over a drink of Angostura Rum. 
The most enjoyable part is doing this and connecting with people. Hospitality to an act of service where we can show kindness as we care for those enjoying the curated experience. 
What is most rewarding? We have one of the largest ranges of award winning rums that showcase the beauty of our island through its different expressions. This gives me the confidence that there is a Rum that would make you smile. Contingency, I whip up one of our "Angostura 1919 Daiquiri's" and its game over!
And what do you find to be the most challenging part?
The most challenging part is meeting someone who thinks of Rum as simply a cheaper form of drinking. 
When someone says I know the Bitters but I did not know Angostura produces Rum, it is an opportunity to share the portfolio. Doing so allows me to share that in 2012 we launched the most expensive rum: LEGACY by ANGOSTURA®. We took seven of the rarest rums in the distillery, the youngest of each was 17 years. The bottle was done by Asprey with only 20 decanters being made. The starting price was £25,000.00. 
This allowed us to showcase our meticulous craftsmanship and to remind people that rum is not only for Jack Sparrow!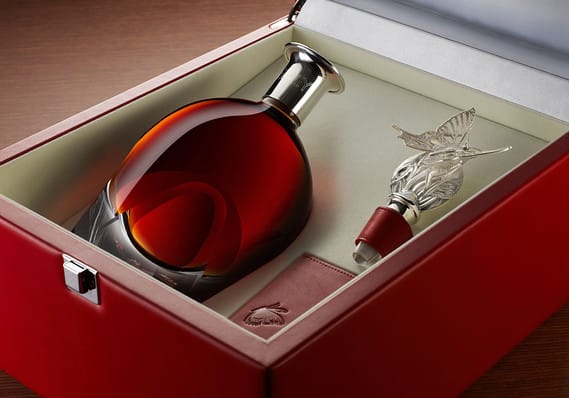 And for those who don't know much about Angostura – can you give us context of size and the width of what the distillery makes? 
Angostura is a medium to large scale size entity. In the early era we housed 20,000 barrels. Today we exceed 80,000. 
Cultivating of our unique proprietary strand of yeast is an element of an artisanal production that allows us to better understand the closed fermentation process (that ranges between 48-72 hours). Having one of the best cooperages in the Caribbean is an unspoken highlight of ours. 
Meanwhile, the blenders are the true heroes of our Rums and the tropical ageing we experience is amplified by Trinidad's micro-climate. 
For me what stands out is the culture behind the expressions. Angostura produces Heritage Rums. When you look at the bottle you see time stamps 1919, 1824, 1787. The consumer has no idea what they mean as it is not explained on the bottle. Only when they read one of your articles, speak with a bartender/someone who knows do they then understand the rich traditions each contain.
Help us decipher one of these messages on the bottle – what can you share with us?
Ok, one example of this is the symbol of the butterfly. You will see a gold butterfly on the label, another butterfly on the bottle cap and a hidden embossed butterfly on the base of the premium rum bottles. 
The story originates from the farmers harvesting the sugarcane during the dry season. They knew when the sugar was perfectly sweet and ready to be harvested whenever the butterflies would "kiss the sugarcane". To them it was a sign from the gods. For us at the House of ANGOSTURA® it is a considered a symbol of perfection. 
We no longer produce sugarcane but this allows us to pay homage to our heritage. If you visit the Angostura Museum, Bitters factory, Rum distillery, drink with our Master Distiller Carol Homer and the team - you also get to see one of the largest butterfly collections purchased that showcases our passion to sharing the culture and that legacy. 
Talking of drinking with Carol - Angostura is made by an all-female blending team, Amanda Khan, Narissa Joseph, Ann-Marie O'Brien (and master blender Carol Homer-Caesar). Do you ever get to join them and learn about what they do and what they are working on next?
As much as I would love to say that I get to contribute to the innovations I give all credit to our amazing blending team of women. 
I am always impressed with the new creations like the recent 2020 Angostura Cocoa Bitters. It is without a doubt a superior cocoa. bitters. There are new Rums that will soon be rolled-out into the global markets in 2023. We are trying to keep up with Apple and its annual iPhone releases!
Which is your favourite rum to introduce drinkers to the Angostura range and why?
All. I love to share the diversity of the portfolio and allow the drinker to share with me which made the biggest impression. If limited to 2 rums I would choose our Angostura 1919 and 1824 Rums.
Angostura 1919 is a gold rum rich with flavors of maple, honey, butterscotch and cinnamon. It is referred to as the "Crème brûlée" of Rums. Don't be deceived by its gold color. It is a blend of 5 rums ranging from 5-14 years giving it that elegance of a sipping Rum with versatility in cocktails.
Angostura 1824 is a blend of 4 rums ranging between 4-17 years. Its dried fruits, chocolate, coffee all wrapped in oak with an incredible lingering finish that pairs perfectly with cigars and chocolate.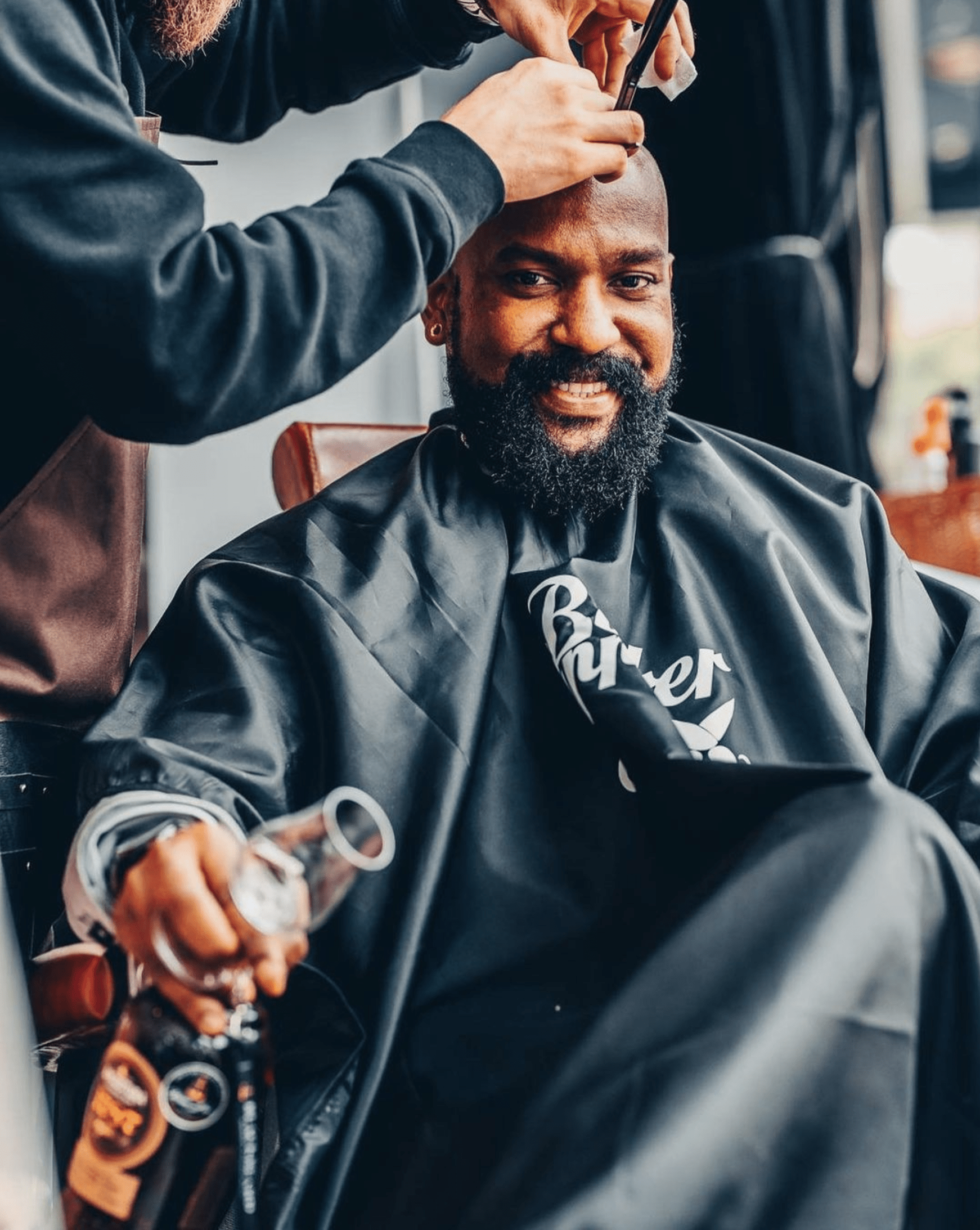 To fully understand Angostura, you need to also understand where it's from and so, brand aside, you are also by default an ambassador for a region – the Caribbean. How do you find that side of the role?
It is one that I see as extremely beneficial to the representation of the brand. 
I am able to share Angostura from the island and its impact globally from my experiences in the different markets. When you say rum to a bartender or consumer, they think category of spirit. For someone from the island like myself, Rum is part of the language we speak on the island. It's embedded in the island culture. 
When I hear people debating Rum on pot verses coloumn still or added sugar or molasses verses sugarcane juice. I remind them that the islands did not choose the styles of Rum they wanted to produce. 
The island were fought over by the Dutch, French, Spainards and British. For us the Spainards came to the island first. They came looking for Eldorado, the mystical city of gold. When they arrived the found sugarcane and were not happy with that, they called it white gold. However they stayed, hence our capital is called "Port-of-SPAIN". The French were then invited to help the Spainards with the Rum production as they doing a good job with it in Europe and they were behind. Hence the French came and built one of the first sugar mills in the year 1787. 
Ten years later there were over 159 sugar mills on the island and that's when the British came and took over. So, when I see our Rums classed as British styles I differ in opinion as I see a unique style of British influenced Rums with the finesse of the French and touch of the Spanish. 
So when someone as me what is the best rum, it is like asking me what is the best island, Trinidad, Barbados or Jamaica? We will always be proud of our island's version.
And what do you wish more people knew about the region, and Trinidad & Tobago and particular?
Its rich culture of food, unique genre of music called Soca, the beauty of our Rums, the most vibrant street festival our "Carnival" and most significantly the positivity and kindness of the people on the island.