Looking at these old images has us wanting to flash back a few decades... You finished your higher education in the UK, returned to Jamaica and took on a role as a lecturer of analytical chemistry at Jamaica's College of Arts, Science and Technology. You then began your career with Tia Maria as a research chemist before moving to the Appleton Estate in 1981. 
Were you always intent on working in drinks or was it the chemistry that you were focussed on?
Since I was 13, I've always dreamed of becoming a scientist.
I had the opportunity of a lifetime to work for Appleton Estate as a Chief Chemist in 1981 – a role that was created specifically for me – working closely with the then Master Blender, Owen Tulloch, and ever since, became passionate for the art of creating rum. 
As the Chief Chemist, it was my responsibility to take the laboratory to first-world standards. I became immersed in the world of rum and was able to use my extensive experience in chemistry, in addition to my sensory skills, to pave the way for a new profession for myself.  
You've commented publicly before that the Master Blender at the time, Owen Tulloch, was a huge part of your rum journey. Looking back at that time, what's the lesson / process / skill he helped you develop that you remember the most?
At the beginning of my time working with Owen, he discovered that I had immense organoleptic talent – the ability to detect, identify and differentiate between aromas. From that day on, he took me under his wing and said, 'I'm going to tutor you.' Since then, my love and passion for rum has become part of my DNA. 
Creating rum is the perfect balance between art and science.
In rum-making, they are so intricately intertwined that it's difficult to pinpoint where the science stops, and art begins.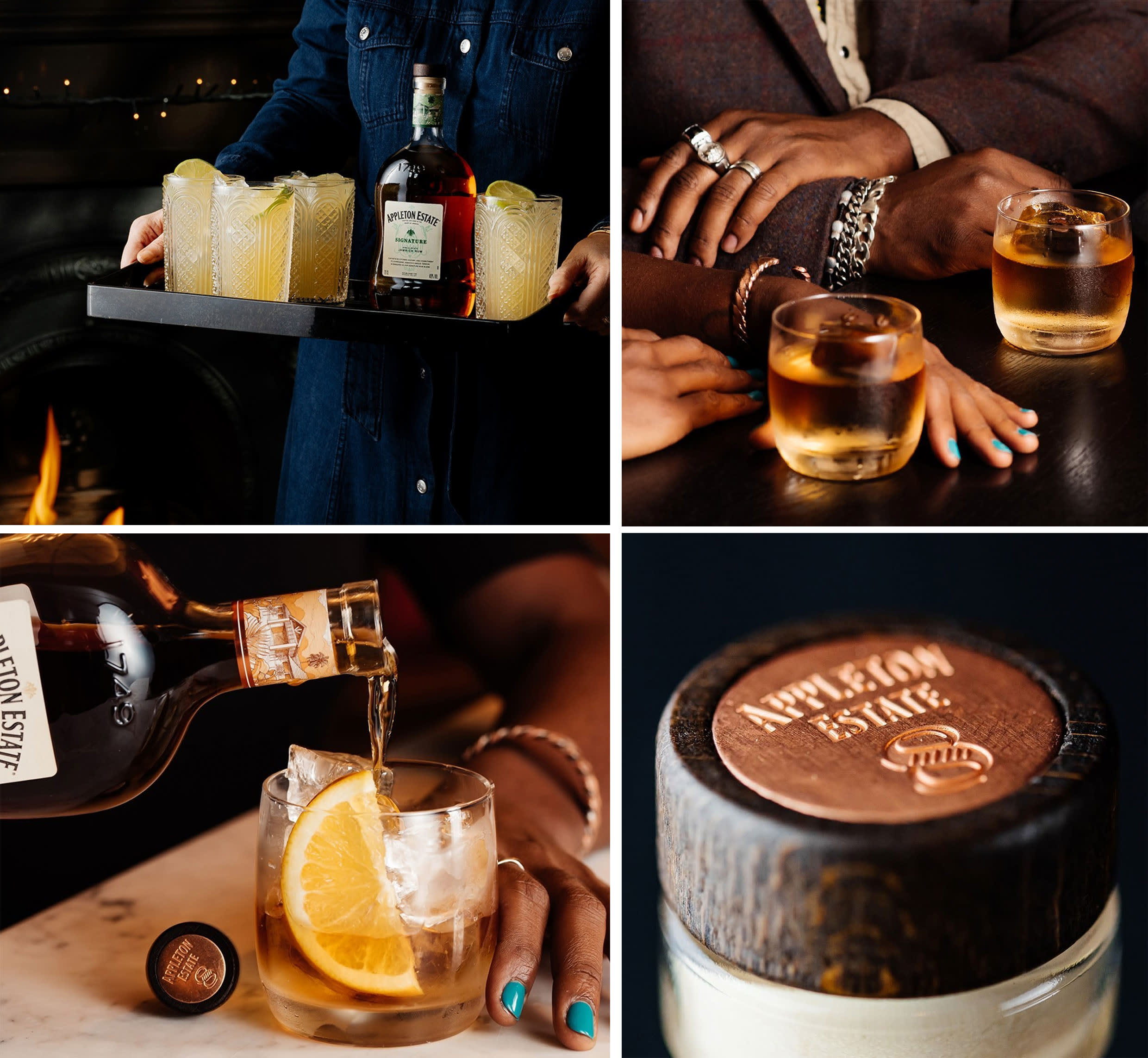 Learning and evolving is a journey. It repeats, there are continuous exchanges and knowledge is passed on. Are you mentoring someone at the moment and who / where do you look to today to keep progressing?
Currently, I am mentoring David Morrison, Senior Blender at Appleton Estate. 
It's always been important to me to continue to expand my knowledge and I look to great Caribbean rum producers and Whisky Research in order to benchmark my progress. 
You were appointed the Master Blender in 1997. It was a significant moment in the History of Rum, as you were the first woman to be appointed Master Blender. What are the key areas that the spirits industry still needs to progress with when it comes to inclusion? 
Rum is a historically male dominated field, so I am extremely proud of the women that are breaking these barriers and making major strides within it. As a woman, it's not an easy industry to get your foot in the door, so it's vital that there are key moments where we're recognised for our achievements – a day to honour and uplift women in the spirits business would be a great first step. 
It should be a priority for the rum industry to promote that there are no gender barriers in the world of blending and higher education should do more to encourage women into the field. 
There are so many talented women distilling and blending the biggest names of almost every category today - Dr. Rachel Barrie (The Macallan), Dr Emma Walker (Johnnie Walker), Kelsey McKechnie (The Balvenie), Trudiann Branker (Mount Gay), Anne Brock (Bombay Sapphire), Lesley Gracie (Hendrick's) to name a fraction of them. You trailblazed, you innovated, you continue to inspire - What advice do you have for the next generation coming through?
Over the past 25 years as Master Blender, it's been great to see that more women have had the opportunity to step into this role and I am proud to be named among those women who have helped lead the charge. 
I have spent a lot of time speaking with young women about their careers and the advice I always give to them is to be both passionate about your craft and humble. I've encouraged them to think outside of the box, because when I was their age, I could have never imagined the path ahead of me.
From a rum production and flavour perspective (even legislative), Appleton Estate has been key in shaping the identity of Jamaican Rum. Having been at the helm – what are you most proud of having influenced and implemented over the years?
In 2017, to mark my 20th anniversary as Master Blender, I created the Appleton Estate Joy Anniversary Blend. In 2021, Appleton Estate launched a one-of-a-kind limited Appleton Estate Ruby Anniversary Edition, commemorating my four-decades spent at Appleton Estate – something I'm incredibly proud of. 
I have also worked very hard over the years to help develop the Geographic Indicator (GI) for Jamaica rum. I have been overseeing the technical side with the Swiss Intellectual Property Organization – and following their several trips to Jamaica to work with the rum producers here – have since gained the approval from the Jamaica Intellectual Property Organization. 
By having this certification, it cements Jamaica's premium quality credentials in the spirits industry outside of Jamaica. Being granted a GI honours and acknowledges Jamaica's finest rum producers and how the terroir contributes to the premium quality and nature of our rum – whilst also guaranteeing its authenticity. 
One of the biggest changes over your career has been the way Master Blenders have been brought into the front of house and to act as Ambassadors. Have you enjoyed that part of your role and what do you think it has done for the industry?
I have thoroughly enjoyed my role as an ambassador and am passionate about not only my life's work at Appleton Estate, but the country of Jamaica and the global rum industry. Jamaican excellence is important to me and ensuring that I'm promoting and amplifying it will always be part of my career and life. 
In 2018, I was the first female to receive the Jamaica Prime Minister Medal for Science and Technology. It's an honour to continue my passion and journey in my beloved Jamaica.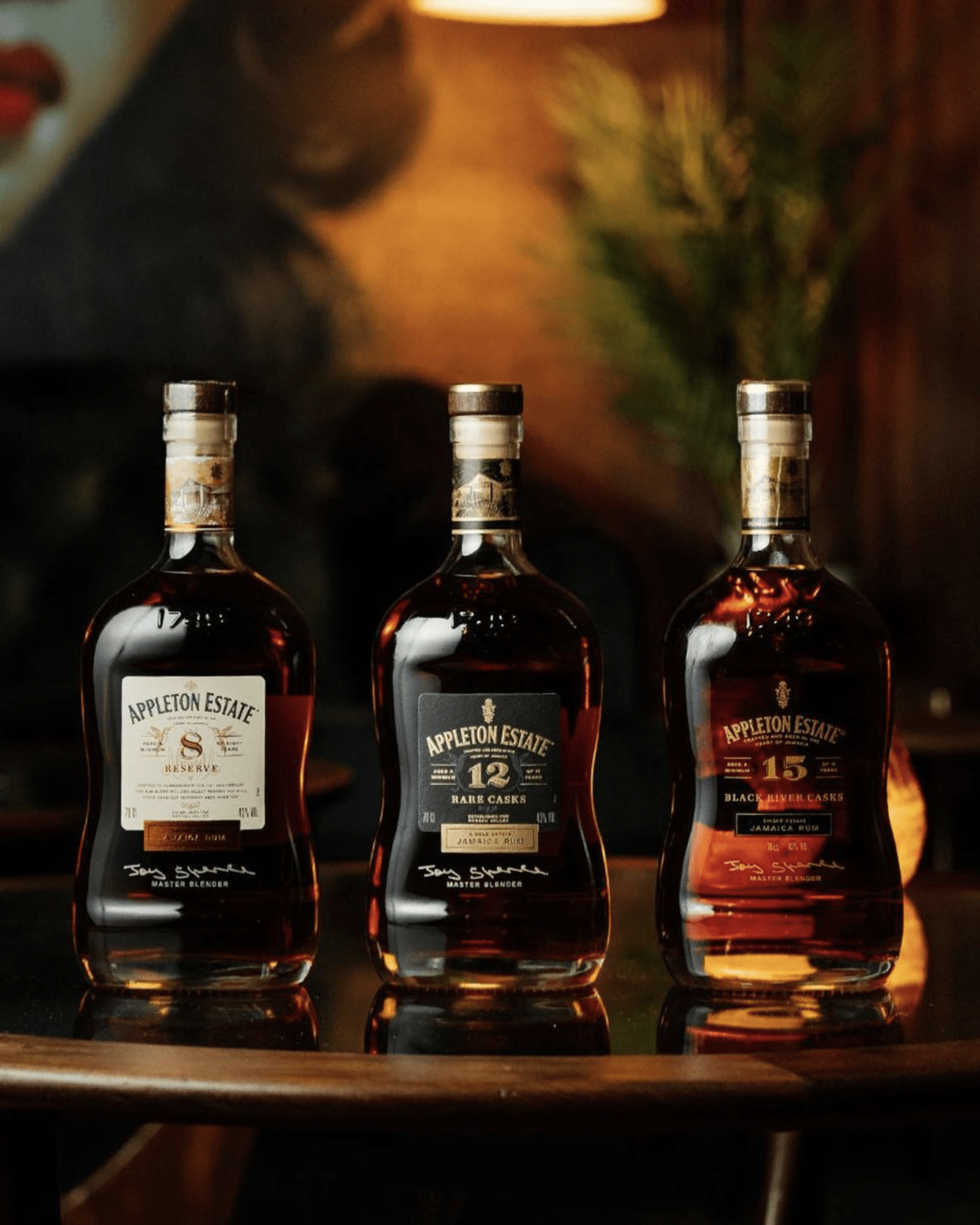 Do you think that there is still a hurdle when it comes to the perception of how rums (even premium rum) can be enjoyed in comparison to fine Scotch or Cognac? If so, how can the category progress on from this?
Our portfolio features multiple expressions that can be enjoyed neat or on-the-rocks and rivals any premium whisky or cognac. Premium rum and Scotch Whisky brands are similar, as they're both focused on creating interesting innovations that show the versatility, depth, and excellence of the spirit. This has enabled premium rum to catch the attention of connoisseurs and dark spirits consumers who may have overlooked rum in the past. 
Within Campari Group's Rare Portfolio division, we're focusing on having a different type of consumer education in our Rare category. This allows us to reach dark spirit drinkers and educate them on what premium aged rum is all about, showing them how they can enjoy it in the same way as one would a fine Scotch or Cognac. Barrel aged rums offer cross-over appeal and we've found that cognac and whisky explorers who appreciate the taste are migrating over to rum. 
It a side of rum that's growing rapidly too - how much do you have maturing at the moment?
We have 200,000 barrels of liquid ageing in our warehouses – one of the largest and oldest collections in the world – and it's our job to ensure that consumers understand that, just like scotch, whisky, or cognac, ageing gives premium rum its character.
Looking at the Appleton range today – the 8 YO Reserve is a different blend from the old Reserve blend. What prompted that and what are the key differentiators between the two from a flavour perspective? 
Appleton Estate had a complete rebrand in 2020, which came with a new bottle design and move from the Reserve Blend to the 8-Year-Old. The rebrand also included Appleton Estate's path to premiumisation, not just cosmetically, but in our age statements too. 
The new 8-Year-Old Reserve is a higher quality, more premium rum blend than its former reserve blend. All the liquid in the bottle is at least 8 years old – resulting in a taste profile that is smoother and robust, due to the additional time ageing in oak barrels. There are fewer rum marques in this blend, so the profile of each individual marque is more enhanced. The result is more intense flavours of molasses, oak, vanilla, spice and our signature orange peel note. 
The increased ABV of 43% (v. 40%) results in a more stabilized final blend – which gives the rum more oak extracts and richer, fuller flavours. 
The introduction of both the 8 Year Old Reserve and 15 Year Old Black River Casks showcases Appleton Estate's renowned inventory and commitment to minimum aging.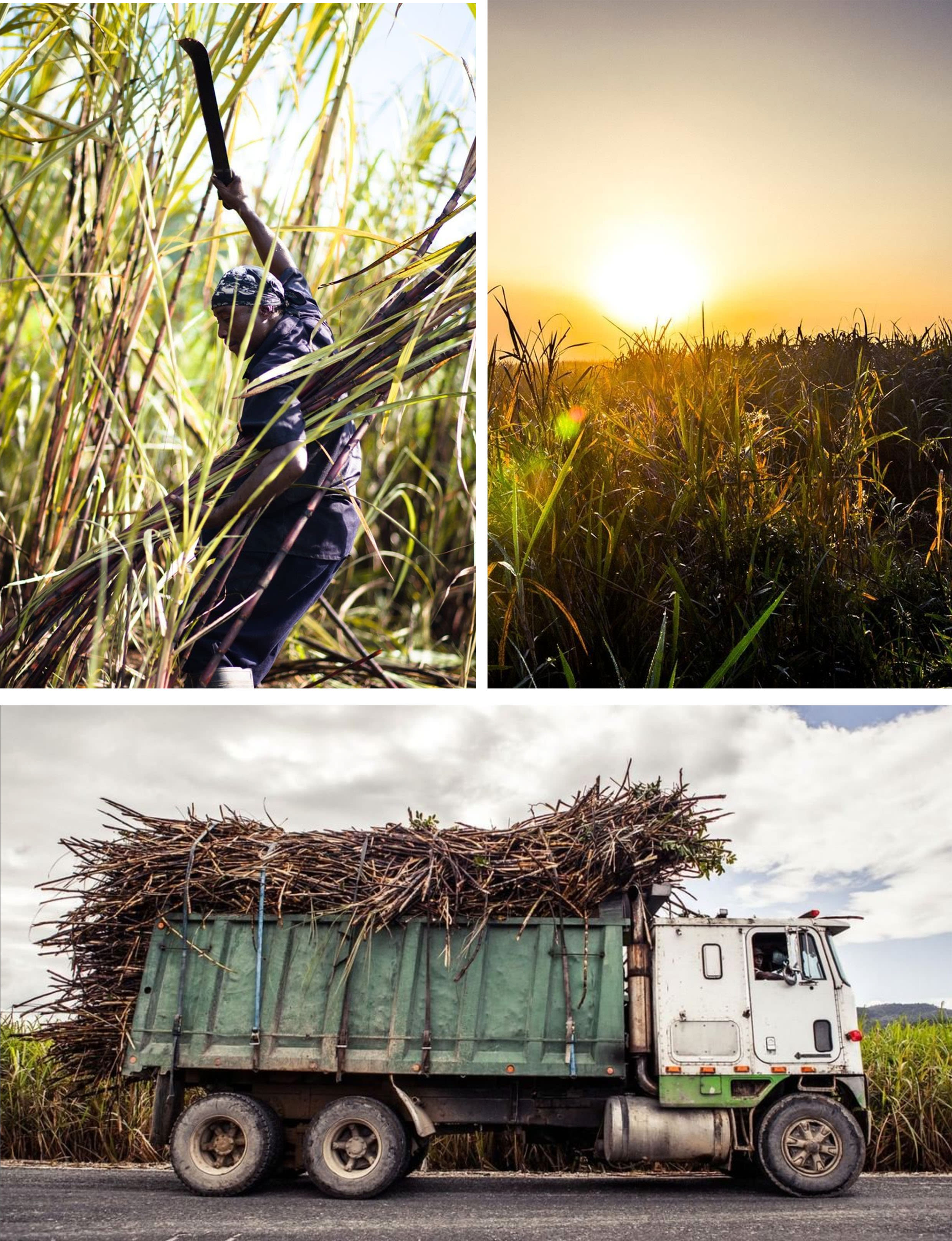 Finally - the conversation around sustainability is in a very different place than in the 90's. What are the big milestones you've put in place over the past few years to update this and has it been challenging given the need to maintain traditional techniques?
We control every step of the production process, from the sugarcane fields through to bottling, so that we can ensure our rums are made under the highest production standards in the world. 
From a sustainability standpoint, Appleton Estate has a profound respect for the land and has undertaken several environmentally friendly initiatives, both at the Appleton Estate and our headquarters in Kingston. Our boiler is powered by bagasse; it's ash-free and only emits water vapour into the air. Our waste product Vinasse ('dunder') is used for fertigation, which is very eco-friendly.
And of course - there's always more to come too as we all continue to evolve. Thank you for talking with us!
If Joy has you curious to find out more, you discover more about the distillery here: Appleton Estate