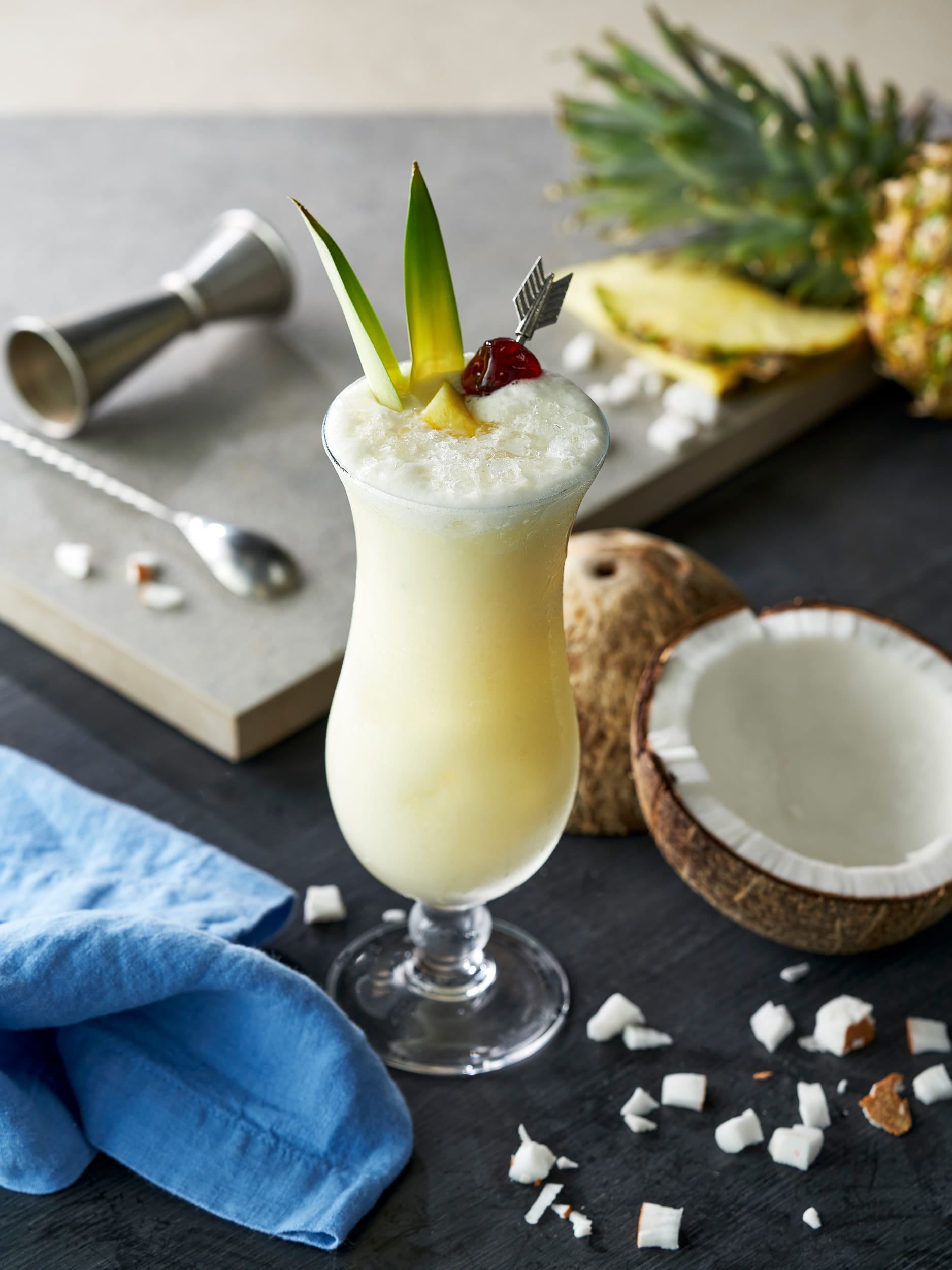 Top Tips for how to make a Pina Colada
There is a very good chance that Coco Lopez Cream of Coconut isn't available at your local supermarket, so that authentic Pina Colada taste requires a bit of forward planning. All is not lost, though; if it's 3am and your 80s karaoke night is really calling for that totally tropical feel, regular old coconut milk will suffice, though one of the following adjustments will have to be made…
If you happen to have a bottle of coconut rum available (Malibu being the most likely), a splash of that will help your Pina Colada hit the sweet spot, though your best bet is to mix this cocktail with the golden rum to keep that boozy punch in place.
If you're sticking to golden rum only, an extra dash of pineapple juice and coconut milk will account for the missing sugar content, but if you have the resources to get creative, a splash of sugar syrup or a tablespoon of condensed milk will do the same job. 
The original way to make a piña colada is in a blender. If you don't have one, you can use a shaker. It's just as nice, but harder to do.
Our advice is to opt for a nice, light golden rum like Bacardi Anejo Cuatro, Angostura 5yo Rum, The Duppy Share Caribbean Rum, or something with pronounced tropical fruit notes Redleg Caramelised Pineapple Rum.