This is a drink best reserved for the end of summer, when that big yellow ball hangs lower in the sky and blackberries are readily available to be plucked from the bush and dolloped into your glass. 
However, with a few nifty substitutions, it can be transformed into a drink to match the Autumnal season, more on this below…
Top tips:
Crushed ice makes a big difference. It's not just an aesthetic decision here and if you are making one at home, get it prepped before you start. The way it dilutes and allows the flavours to slowly reveal themselves is what a Bramble is all about. 
Doubling down works here. Fruit infused gins can turbo charge this cocktail and take it to a new level but if you do, factor in that most of them used sweeteners in their recipes so ease off how much you add and adjust accordingly.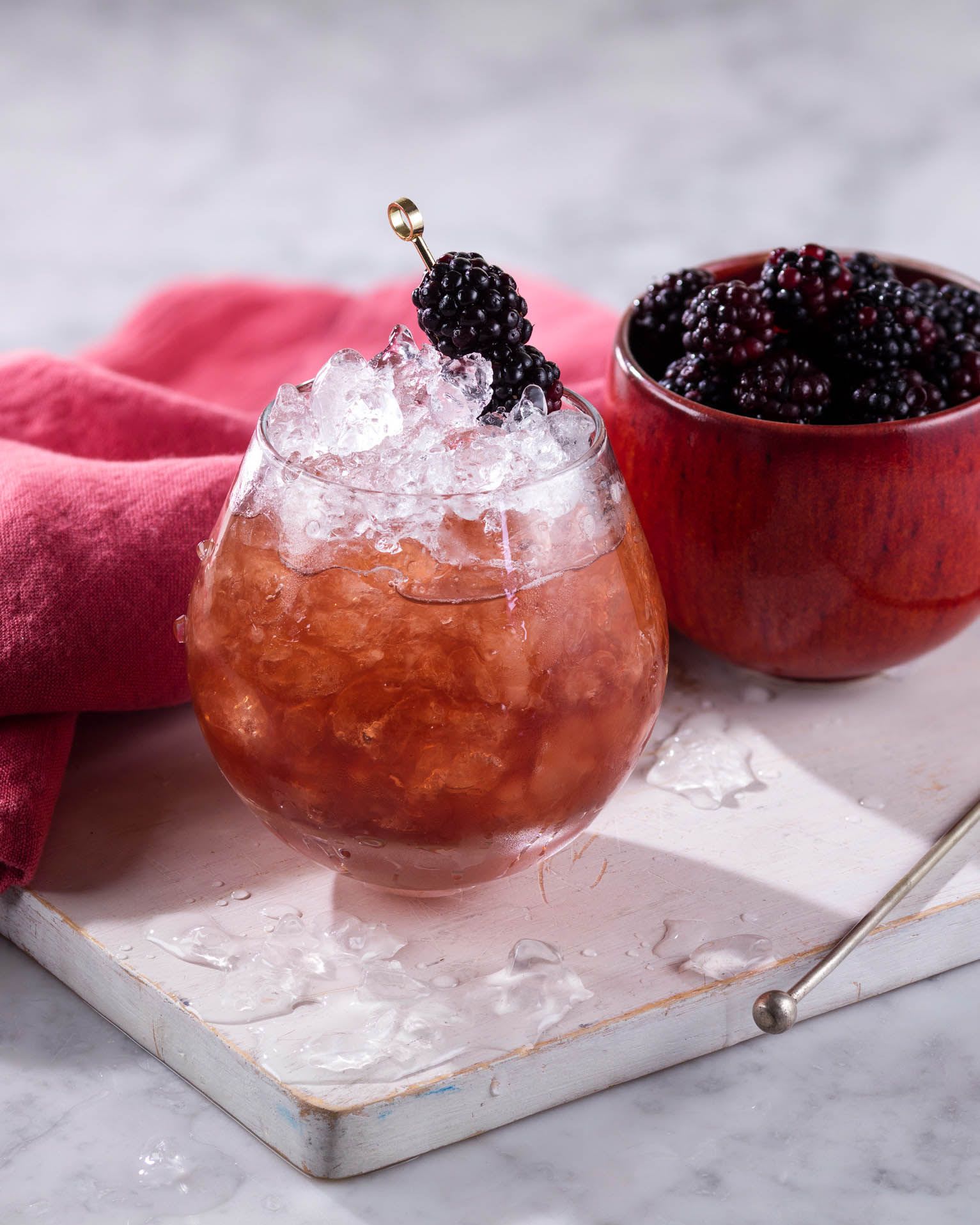 An abridged, inebriated history:
The Bramble is the brainchild of Dick Bradsell, aka 'The Cocktail King.' The blackberry drink is arguably the most famous of his creations from his time at Fred's Club Soho in the 1980's, and is often compared to that of Jerry Thomas' Gin Fix, swapping the latter's raspberry syrup for blackberry liqueur.
The drink is said to take its name from the winding nature that the liqueur takes when it's poured from the top to the bottom of the glass, as though it were dodging through brambles.
Twists:
Try using lime and Tequila instead of lemon and gin for a different yet equally delicious drink.  
More subtle twists are to use Crème de Cassis instead of Crème de Mure and add a rosemary sprig as a garnish, giving it a distinctly herbal feel. Many use Crème de Framboise to make it more summery.
To make the drink more wintery, use Demerara sugar syrup that has been infused with cinnamon. Trust us, it just works!